The Mexican drug lord Joaquin "El Chapo" Guzman was sentenced to life in prison on July 17.
U.S. District Judge Brian Cogan imposed the mandatory sentence of life plus 30 years three months after the 62-year-old was found guilty by a jury of trafficking tons of cocaine, heroin, and marijuana and engaging in multiple murder conspiracies as a top leader of the Sinaloa Cartel, long known as one of Mexico's largest and most violent drug trafficking organizations.
The evidence showed that under Guzman's orders, the Sinaloa cartel was responsible for smuggling mountains of cocaine and other drugs into the United States during his 25-year reign, prosecutors said in court papers recapping the trial. They also said his "army of sicarios" was under orders to kidnap, torture, and murder anyone who got in his way.
The defense argued he was framed by other traffickers who became government witnesses so they could get breaks in their own cases.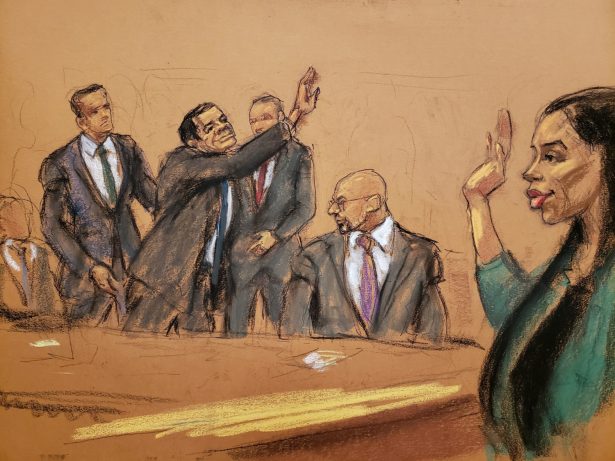 At the trial, Guzman's lawyers argued that he was the fall guy for other kingpins who were better at paying off top Mexican politicians and law enforcement officials to protect them while the U.S. government looked the other way.
Guzman escaped twice from prison in Mexico and was extradited to the United States in 2017.
He has been held in solitary confinement in the Metropolitan Correctional Center, a fortress-like jail in lower Manhattan. Cogan last month rejected his request for more time to exercise on the jail's roof, after prosecutors said that would risk an escape.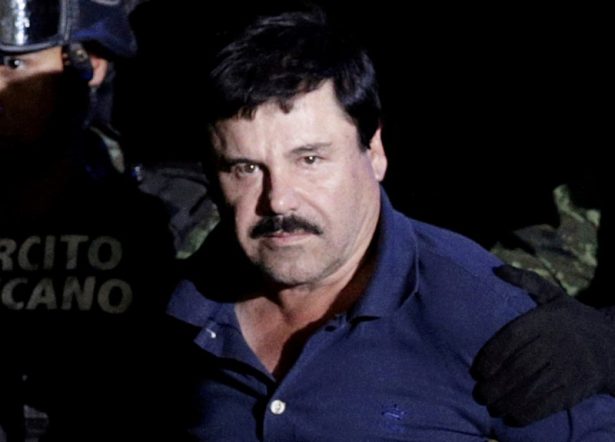 Guzman, who recently grew a mustache, complained about the terms of his confinement before his sentence was handed down, saying: "It has been psychological, emotional, mental torture 24 hours a day."
"My case was stained and you denied me a fair trial when the whole world was watching," Guzman added through an interpreter.
"When I was extradited to the United States, I expected to have a fair trial, but what happened was exactly the opposite."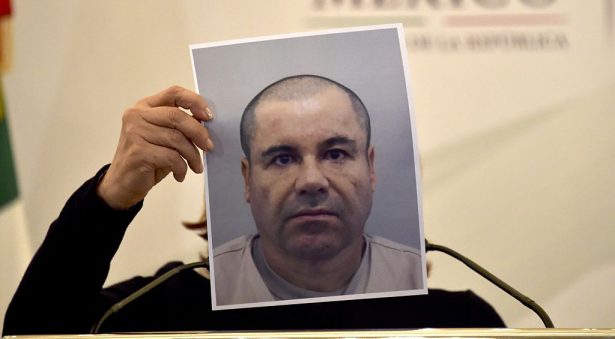 Guzman to Launch Fashion Brand
Convicted drug lord "El Chapo" will be launching his own fashion brand from inside prison.
Joaquín Guzmán Loera, or "El Chapo," the notorious drug lord, signed a contract with Manhattan federal prison in order to launch his name fashion brand, called "El Chapo Guzman: JGL LLC," which was inspired by his seven-year-old twin daughters, according to Pulse.
His wife, Emma Coronel Aispuro, 29, would the one to manage the company.
Because of a "Son of Sam" law in New York, Guzmán Loera would not be able to make money off of his crimes or any related tasks, so there is no indication as to who would profit from the company.
The plan for the fashion brand company was to release a line of caps to start off, and then branch off into other wearables such as jackets. The El Chapo Brand may soon become available in both the United States and Mexico.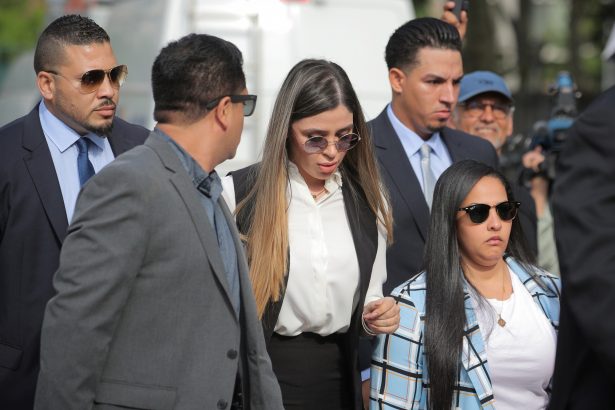 His wife said they were working on developing the company well before his arrival in the United States.
"This project is an idea Joaquin and I have had for a long time," she told the New York Daily News. "Before he was in the USA we talked a lot about this topic."
Guzmán Loera's wife told the news media that the project was still in its developing stage, but the couple enjoyed discussing their plans. "We'll talk a little about both of our ideas—that he has and a touch of mine, obviously," she said.
Aispuro said she was very happy to be able to do something like this—start a fashion brand.
"I am very happy to be able to create something like this. I hope it'll be something everyone likes," she told the media. "I will give it my best effort to make it good for everyone and within everyone's reach."
Reuters, the Associated Press, and Paula Liu contributed to this report.
From NTD News