A recall of 29,028 Jimmy Dean pork and poultry sausage products was issued on Dec. 10, after consumers said they found pieces of metal in the sausage.
Five people said they found metal in sausages they'd bought and the complaints were passed on to the United States Department of Agriculture's Food Safety and Inspection Service.
"There have been no confirmed reports of adverse reactions due to consumption of these products. Anyone concerned about an injury or illness should contact a healthcare provider," the service stated.
The products in question are 23.4-ounce pouches of "Jimmy Dean HEAT 'n SERVE Original SAUSAGE LINKS Made with Pork & Turkey."
The packages have a use by date of Jan. 31, 2019 and a case code of A6382168.
They also have an establishment number of "EST. 19085" on the back of the product packaging.
People should check their freezers and if the product is inside, they should throw it out or return it to the store where they purchased it, the service said.
Consumers with questions about the recall can contact the Jimmy Dean customer service line at (855) 382-3101.

Beef Recall
The recall came nearly a week after a beef recall that started in early October was expanded to 12 million pounds as nearly 250 people fell ill from the possibly tainted meat.
The raw beef items, including ground beef, all came from JBS Tolleson, which is based in Arizona.
The brand names vary widely depending on where the meat was sold; a full list is available in the following link: (pdf). Brand labels can be seen in the following link: (pdf). The brand names include Kroger, Cedar River Farms, and Showcase.
The items were packed between July 26 and Sept. 7. They all bear the establishment number "EST. 267," which can be found inside the USDA mark of inspection.
The confirmed number of patients in the salmonella outbreak has risen to 246 across 26 states, including all of the western states, most of the upper Midwest, and Connecticut and Massachusetts, according to the USDA's Food Service and Inspection Service. The illnesses started between Aug. 5 and Oct. 16.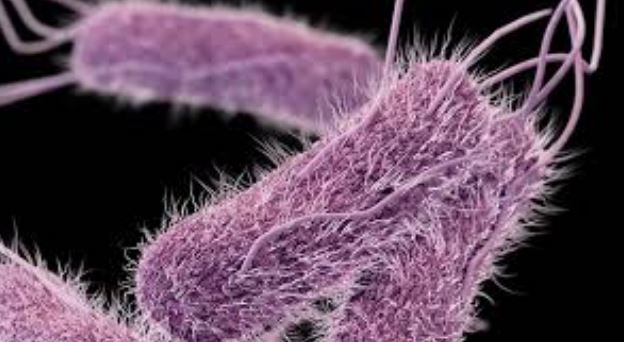 Fifty-nine people have been hospitalized but no deaths have been reported.
"Epidemiologic, laboratory, and traceback evidence indicates that ground beef produced by JBS Tolleson Inc. is a likely source of this outbreak," according to the CDC.
Anyone with ground beef in the freezer should check it to make sure it's not part of the recall. In general, consumers are urged to make sure to properly cook ground beef. The only way to confirm that ground beef—be it fresh or frozen—has been cooked to kill all harmful bacteria is to use a food thermometer, which measures internal temperature in the beef.
People who find the recalled beef should throw it away or return it to the store. If anyone thinks they got sick from eating tainted beef, they should contact their health care provider.
A Kentucky woman filed a lawsuit against JBS in early October, saying she'd gotten sick after using ground beef produced by the company to make meatloaf.
She was hospitalized for five days, reported the Arizona Republic. Dana Raab of Florence, represented by law firms in Seattle and Arizona, alleged in the lawsuit that JBS was negligent, has product liability, and breached warranty.
From NTD News