Jilin PetroChina Explosion Under Investigation, Vice-Mayor of Jilin City Reported Dead
December 10, 2005 12:00 am Last Updated: December 10, 2005 12:00 am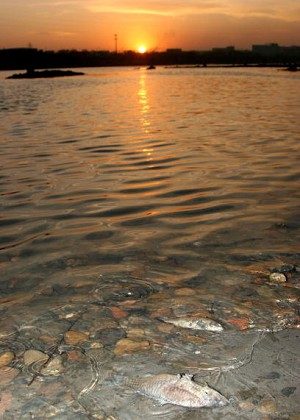 On December 6, the Chinese State Council formed an investigation team to investigate the explosion at the Jilin PetroChina Benzene Production Plant and the serious water pollution it caused. On the morning of December 7, as they were about to leave for Jilin to investigate the explosion, vice-mayor of Jilin City, Wang Wei, who was in charge of safety and environmental protection in the city was found dead at his home. The cause of his death is unknown.
According to the Hong Kong newspaper Da Gong Bao , the Jilin government has not officially confirmed the death of Wang Wei. The French News Agency and Reuters have however reported that Jilin city officials have confirmed Wang Wei's death, revealing that he died at home on Tuesday. The police is investigating the case. A senior official of Jilin City said that Wang Wei committed suicide, hanging himself at home.
Wang Wei, 43-years-old, was a council member and the secretary-general of the Jilin City council before he was appointed as the vice-mayor. According to an outline from the Jilin City government website, Wang Wei was responsible for assisting the mayor in managing Jilin industry, transportation, work safety, etc. He was specifically in charge of the Municipal Economic Council, the City Labor and Social Security Bureau, and the Municipal Supervisory Bureau for Work Safety.
Chief official of the National Safety Superintendent Administration Bureau, Li Yizhong, was appointed as the head of investigation team. Li clearly stated that the team would investigate the cause of the explosion at the Jilin PetroChina Benzene Production Plant as well as the major water pollution caused by it. He said that the parties responsible will be subjected to a thorough investigation.
BBC Beijing staff said that this investigation seemed to only focus on the cause of the explosion and the pollution of the Songhua river. The general public was not informed of the situation until at least one week later. This cover-up after the accident does not seem to be under investigation at all.
At least two officials have lost their positions as a result of this incident: the chief officer of the State Environmental Protection Administration, Xie Zhenhua, and the general manager and the Communist Party committee secretary of the Jilin PetroChina Company, Ltd (PetroChina), Yu Li. According to a report from the government, the explosion has caused five deaths, one person missing, and over 60 injuries. In addition, over 100 tons of poisonous chemicals were discharged into the Songhua river, resulting in serious water pollution by highly toxic carcinogen benzene.
On November 13, right after the explosion, vice-mayor Wang Wei was directing rescue efforts on the scene. He was responsible for evacuation. The next day, Wang Wei also showed to inform the media that the fire at the accident scene was almost completely under control; part of the fire had not being extinguished on purpose in order to have the discharged benzene burn completely, so that major air and water pollution could be avoided. At that time, he reported to the media that "the explosion did not cause any pollution."