Jiang Ziya: Adviser Who Helped Establish the Zhou Dynasty
November 21, 2012 12:20 pm Last Updated: October 1, 2015 11:48 am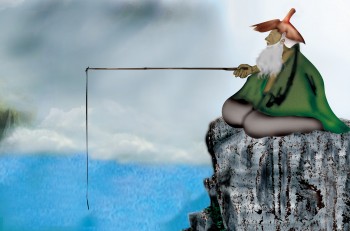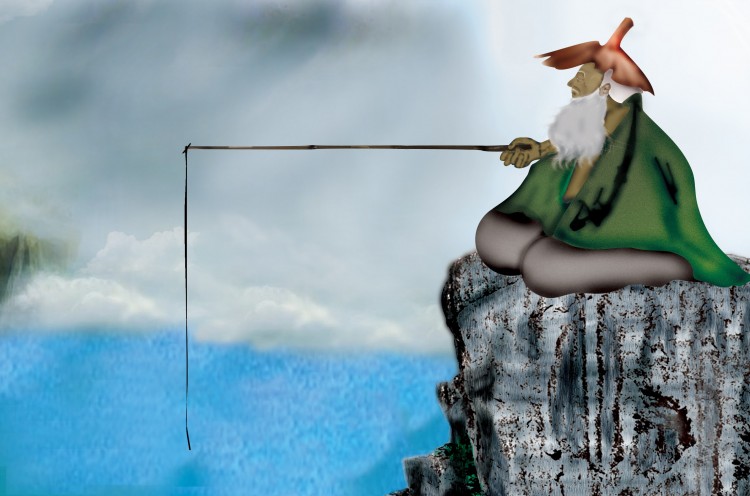 Jiang Ziya (姜子牙) (1152 B.C.) was the good adviser of King Wen of the Zhou Kingdom (周文王).
At the age of 32, Jiang Ziya went to live on a mountain to cultivate the Dao, improving himself by studying and living in accordance with Daoist teachings.
The Shang Dynasty (商朝) was in a continuous state of war at the time, and he went to the mountain in part to avoid the war.
After 40 years of cultivation, Jiang Ziya came down from the mountain. He sought refuge at a friend's home and did various kinds of work to earn a living.
Jiang Ziya made bamboo baskets, grinded wheat into flour to sell in the market, sold cattle, worked as a fortune teller, and so on. But he was unable to keep a job for very long, and his wife often taunted him.
He later served as an officer under the last Shang Dynasty ruler, Emperor Zhou (紂王), who was a tyrant addicted to alcohol and women. Jiang Ziya concluded that the end of the Shang Dynasty would be near.
He decided to move to the Zhou Kingdom, which was ruled by the kind and virtuous King Wen. However, his wife refused to accompany him, believing that he was not a capable man. Thus he fled alone to the Zhou Kingdom.
Awaiting King Wen
Jiang Ziya went fishing along the river each day. He used a straight hook without any bait, and a short fishing line that held the hook three feet above the water, saying to himself, "Only those willing to be caught, come to bite my hook."
The real reason for his unusual way of fishing was that he wished to serve as King Wen's adviser and it was a way of attracting the king's attention.
He believed King Wen would pass by one day, so he waited patiently.
He waited until he was 80 years old. King Wen finally came one day, passing by on a hunting trip. He stopped and had a chat with Jiang Ziya.
Jiang Ziya said to King Wen, "The world is not owned by one person, but by all the people of the world."
Jiang Ziya advised that a king should behave morally and cultivate virtue so that he could govern by virtuous and benevolent means.
King Wen, impressed by Jiang's views on the ruler and the people, invited Jiang to serve as his military adviser. Jiang Ziya later assisted King Wen's successor, King Wu (周武王), as well.
With his advice, the Zhou Dynasty (周朝) was established and became the longest-lasting dynasty in the history of China.
The Epoch Times publishes in 35 countries and in 19 languages. Subscribe to our e-newsletter.