Chinese Search Engines Lift Censorship of Genocide Lawsuits Against Jiang Zemin
April 1, 2010 1:27 am Last Updated: October 1, 2015 8:28 pm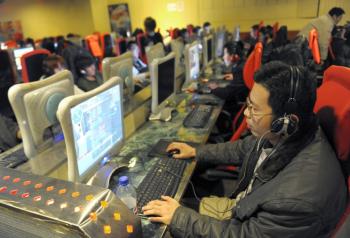 Chinese search engines Baidu and Sogou have suddenly stopped filtering information regarding international lawsuits filed by overseas Falun Gong practitioners against former Chinese regime leader Jiang Zemin who stands accused of torture and genocide. An analyst believes this suggests Jiang has lost his political influence in China.
On March 31, The Epoch Times conducted Web searches from inside and outside China using Chinese search engine Baidu and keywords related to the lawsuits for genocide that have been filed against Jiang Zemin, such as "Jiang Zemin Genocide Case." The same display of news reports and hit counts were found in both locations.
Falun Gong practitioners in 17 countries have filed more than 50 lawsuits against Jiang Zemin since 2002. This is the first time mainland Chinese have had access to this information without the use of anti-censorship software.
Many of the reports on the progress of the international lawsuits against Jiang were also available. The number and order of hits were exactly the same on the mainland Web search and the overseas search.
Relevant hits on the first page of search results displayed the following headings: Progress on First Lawsuit Against Jiang in Chicago; The Encouraging Spanish Judge's Decision Against Jiang's Case; European Politicians Support Lawsuits and Welcome Justice; Overseas Media Reports on Jiang's Case; Jiang's Response to International Charges; Australian Court Hearing on Jiang's Case; Spanish Court; and Spanish Court Case Embarrassed the Communist Regime.
Analyst Lu Gaping is a scholar of war strategies and of the history of World War II in China. He has also written a number of online commentaries revealing Jiang Zemin's secretive history and misconduct.
Mr. Lu told The Epoch Times that Jiang has obviously lost his power in the political struggle even though the communist regime is not ready to reveal that fact.
Falun Gong is a self-improvement system that includes meditation and exercises. It was practiced publicly in China from its introduction in 1992 until 1999 when then-regime leader Jiang issued a ban which, according to practitioners, was the start of a brutal campaign of persecution. Presently the deaths of over 3,300 Falun Gong practitioners resulting from torture and abusive conditions during unlawful detention have been documented by the Falun Dafa Information Center. Untold tens of thousands of additional unconfirmed deaths are believed to have occurred, many as the result of a gruesome trade in human organs.