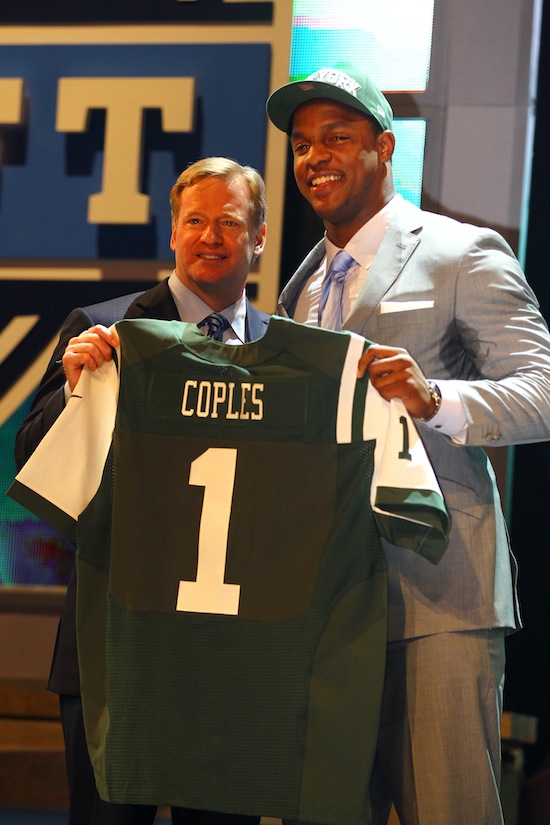 The New York Jets selected defensive end Quinton Coples with the 16th overall pick in the first round Thursday night.
Coples, out of North Carolina, is listed at 6 feet 5 inches tall and 284 pounds. In his last two years as a Tar Heel, Coples had 16 sacks and 30.5 tackles for loss.
The pick by the Jets followed an eventful first round. Although the first two picks (Andrew Luck to the Colts and Robert Griffin to the Redskins) had been a forgone conclusion for some time, after that was anyone's guess who would be taken.
Cleveland traded with Minnesota to take running back Trent Richardson with the third pick, while the Vikings then took tackle Matt Kalil with the fourth pick. Jacksonville swooped in and traded for the fifth pick taking wide receiver Justin Blackmon. The Rams with the sixth pick, then traded their pick to Dallas that took cornerback Morris Claiborne from LSU.