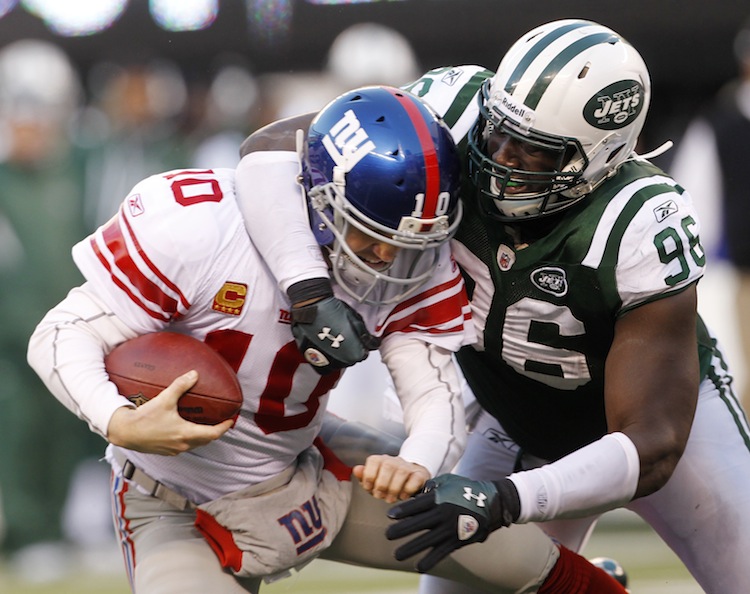 The NFL announced Monday they had awarded 32 compensatory picks in the 2012 draft to 15 different teams, according to a release on the NFL's website.
According to NFL rules, a team that loses more or better compensatory free agents than it acquires in the previous year is eligible to receive compensatory draft picks. The number of picks a team then receives equals the net loss of compensatory free agents, up to a maximum of four picks. The 32 compensatory picks will supplement the 221 choices in the 2012 draft.
Both the Jets and Giants were among the 15 teams awarded draft picks. The Super Bowl-champion Giants received a fourth-round pick, number 131 overall. Meanwhile the Jets received two sixth-round choices, numbers 202 and 203 overall, as well as two seventh-round round selections, the 242nd and 244th picks of the draft.