A shooter in New Jersey has been linked to the Black Hebrew Israelite movement. Members of the group were last thrust into the spotlight this year when they shouted vulgarities at high school students from Covington Catholic.
Authorities said that the gunman and his companion were identified as David Anderson, 47, and Francine Graham, 50. They opened fire at a kosher supermarket in Jersey City on Tuesday, specifically targeting the store and killing four people before being killed.
Law enforcement sources told NBC that Anderson was a one-time member of the Black Hebrew Israelites. A law enforcement official told The New York Times that Anderson was linked to the movement but that the extent of his involvement remained unclear.
Members of the group were part of the imbroglio at the Lincoln Memorial in Washington in January. Members of the group shouted at the students, calling them expletives and slurs and taunting "an African-American student from my school by telling him that we would 'harvest his organs,'" Covington Catholic High School student Nick Sandmann said in a statement. Portions of the interaction were captured on video.
Sandmann reacted to the reports, calling the shooting "deeply disturbing and scary."
Graham's brother told the New York Times that he wasn't aware of any links between her and the Black Hebrew Israelites.
According to the nonprofit Christian Apologetics & Research Ministry, there are approximately 50,000 Black Hebrews, while the number who follow some form of Judaism (broadly defined) could be up to 200,000. One sect originated before the Civil War while another was founded in 1896 and others started in the 1980s.
"Some groups stand on the street corners of major cities and condemn people for their allegedly false beliefs while using vulgar language. The Hebrew Israelites are very combative and generally do not want to listen when their views are challenged," the nonprofit stated.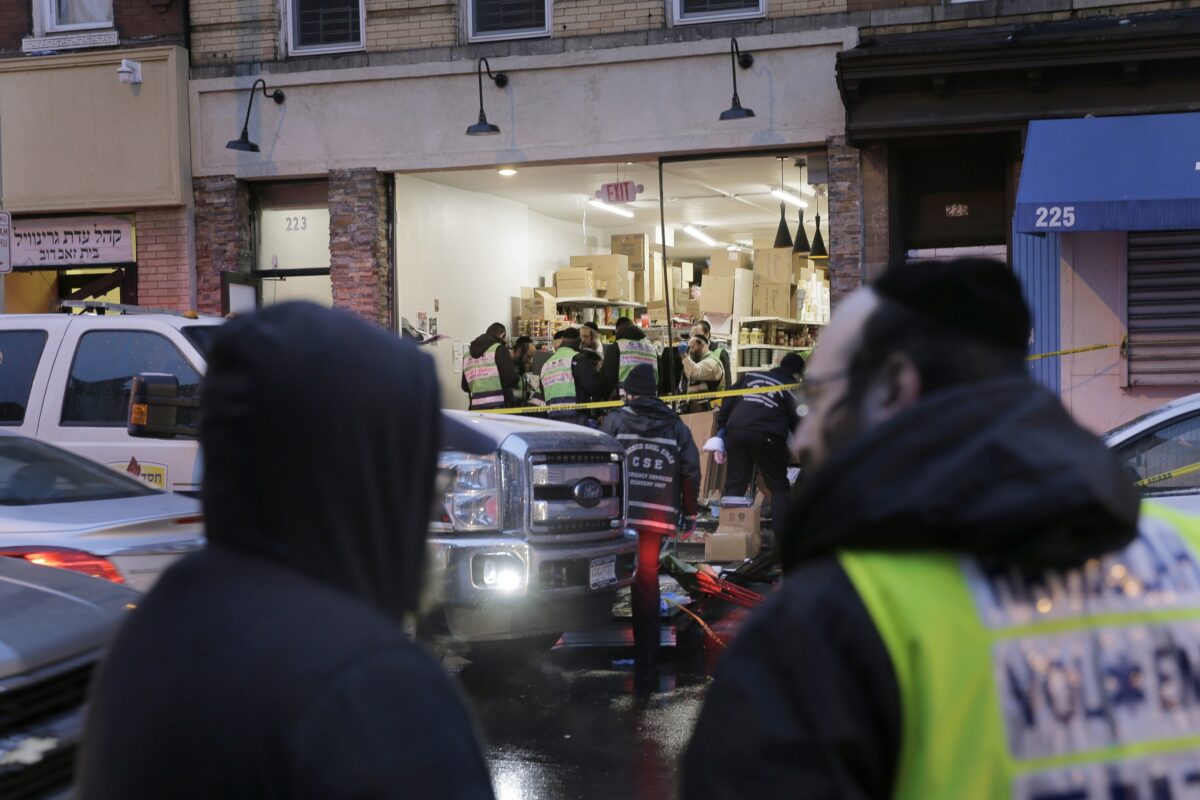 "They do not consider themselves to be Jews in the modern sense of the term as associated with Orthodox, Reformed, Conservative, or Hasidic Judaism."
Members of the group are taught that certain groups of blacks are the true descendants of ancient Israelites and that white people, particularly those who reside in Israel, are not.
"A very small faction is racist and considers white people to be evil. Most Black Hebrew Israelites are peaceable and oppose racism," according to the nonprofit. According to the Southern Poverty Law Center, the movement rests on black nationalist theology and groups on the fringe of the movement are black supremacists.
Lewis Gordon, a professor of Africana philosophy at the University of Connecticut who has studied black Jews and Hebrew Israelites, told the Philadelphia Inquirer after the Washington incident that many groups call themselves Hebrew Israelites.
Some sects have been described as extremist groups. Molefi Kete Asante, chairman of Temple University's Department of Africology and African American studies, told the paper that some sects are "much more radical."
"The principal crisis in the African American community is that too many African Americans dislike being Africans," Asante said. "So they will do anything not to be identified with the continent of Africa. Yet, Africa, especially West Africa, overwhelmingly and predominantly is where our origins are."