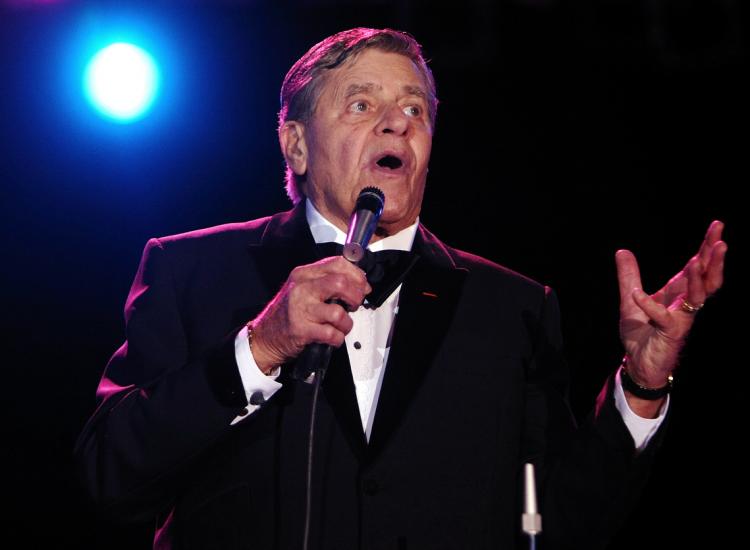 BEVERLY HILLS, Calif.— Academy Awards President Sid Ganis announced that Jerry Lewis will be presented with an Oscar® statuette, during the 81st Academy Awards presentations on Feb. 22, 2009. The Jean Hersholt Humanitarian Award is bestowed to an individual in the motion picture industry who has brought credit to the industry through their humanitarian acts.
The 82 year old Jerry Lewis has worn many hats. He is a successful actor, comedian, writer and producer, as well as a sincere humanitarian. Lewis has worked to raise money and global awareness for the Muscular Dystrophy Association since 1952. To date he has raised more than 2 billion dollars for the organization. Is there anyone who hasn't seen him on his annual Labor Day MDA Telethon?
Among the numerous awards Lewis has won for lifetime achievements are, The American Comedy Awards, The Golden Camera, Los Angeles Film Critics Association, and the Venice Film Festival. In 2005 he received the Governors Award of the Academy of Television Arts & Sciences Board of Governors, this is the highest Emmy Award presented. This list only scratches the surface of the awards given to a gifted man who has served as an example of altruism to the world.
Watching Lewis onstage one has to be amazed at the amount of energy he has always generated, and the flexibility of his talents. In Europe he is often called the King of Comedy. In the 1970's Lewis played at the Olympia Theatre in Paris. All tickets were sold out immediately.
"Jerry Lewis is more than a great artist, he is a great man," stated L'Aurore, (French for "The Dawn"). The French director, Jean-Luc Godard, said: "Jerry Lewis is the only American director who has made progressive films, he is much better than Chaplin and Keaton."
"Jerry Lewis is a man for all seasons, all people, all times. His name has, in the hearts of millions, become synonymous with peace, love and brotherhood." With those words, Congressman Les Aspin of Wisconsin concluded his nomination of Jerry Lewis for the Nobel Peace Prize in 1977 for his ongoing and unstinting efforts on behalf of the MDA.
This is the motto Jerry Lewis says he lives by as it expresses his deep love for humanity… "I shall pass through this world but once. Any good, therefore, that I can do or any kindness that I can show to any human being, let me do it now. Let me not defer nor neglect it, for I shall not pass this way again!"
As for me, I remember his television show, where every week this father who only had boys, asked his audience to 'think pink!" for him. Lewis finally got his wish for a little girl when he and his second wife SanDee Pitnick adopted a little girl.
(For more information on Jerry Lewis visit: jerrylewiscomedy.com)