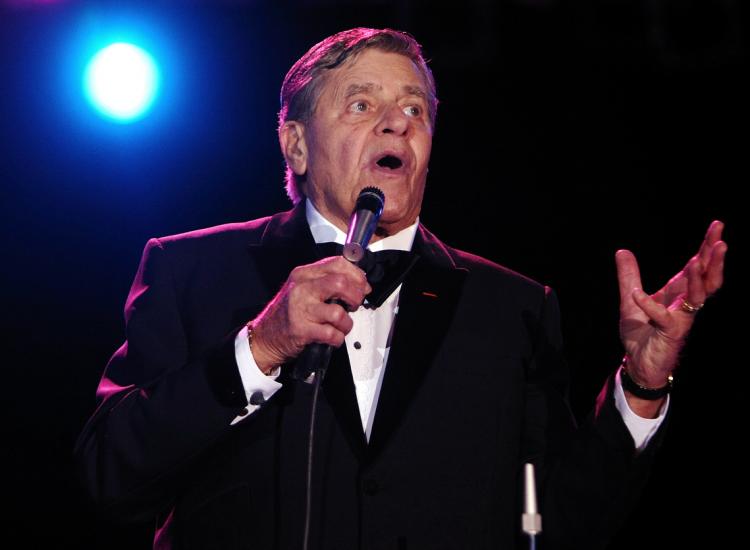 Jerry Lewis, a famous U.S. comedian in the 1950s and 1960s, has canceled his Sydney shows after being hospitalized. His publicist said that Lewis was overtired, but was released from hospital shortly thereafter.
The 85-year-old Jerry Lewis was famous for his comedic roles in film and TV for almost three decades. The actor is also an advocate for muscular dystrophy research, and the U.S. chairman of the Muscular Dystrophy Association (MDA). He was in fact in Australia on a tour meant to raise funds for the cause and for MDA's Australian branch.
Jerry Lewis had earlier performed in Brisbane, but could not perform at the sold-out shows in Sydney due to health reasons. The Sydney Morning Herald reported that prices for the tickets at two Sydney locations were $300 and $500 a ticket, and that several guests had been offered a refund but instead choose to donate it to the foundation.
Jerry Lewis, who was born in New Jersey, first burst into fame in the 1940s, when he was singer Dean Martin's sidekick in the Martin and Lewis comedy team. After splitting up from Martin in the 50s, Lewis has several major roles in comic films, making his film debut in 1957, and went on to star in several major films, such as "The Bellboy," "The Ladies Man," "The Nutty Professor" and many more. Lewis also directed and co-wrote scripts for most of his films.
In the late 60s, Lewis moved from Paramount Pictures to Columbia Pictures, taught a film directing class in the University of Southern California in Los Angeles, and also starred in a television series called "The Jerry Lewis Show". He appeared in stage musicals and in 1994 he made his Broadway debut.
Jerry Lewis started to suffer from health problems after an injury during a comedic performance in 1965, and had to start using pain killers. Throughout his career, Jerry Lewis took part in fundraising for muscular dystrophy, and has hosted telethons to raise money for research.