"Jeopardy!" host Alex Trebek said his cancer battle may force him to end his decades-long run as host of the game show.
He said that chemotherapy is causing him to form sores around his mouth, making it hard to speak.
"I'm sure there are observant members of the television audience that notice also, but they're forgiving," Trebek told CTV, referring to the chemotherapy symptoms.
"But," he added, "there will come a point when they (fans and producers) will no longer be able to say, 'It's OK.'"
The 79-year-old Canadian national added that he isn't afraid of death.

"I've lived a good life, a full life, and I'm nearing the end of that life… If it happens, why should I be afraid of that?" he said in the interview on Oct. 4.
Trebek said that while he is persisting in his treatment, he realizes he cannot do it forever.
"I'm hanging in," he explained. "So we're back on the chemo and we'll see if the numbers go down. And if they do … they can't keep doing it forever of course.
"They'll have to find a new protocol or whatever to administer. We'll play it by ear and keep chugging along until we either win or lose."
Trebek, a father of two children, has hosted "Jeopardy!" since 1984, turning it into a TV ratings juggernaut.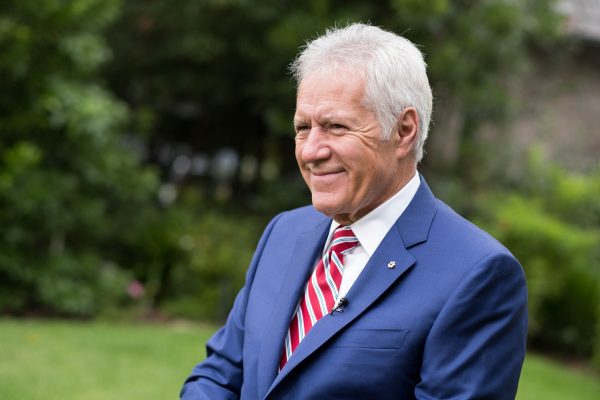 In March, he revealed that he was diagnosed with Stage 4 pancreatic cancer and assured people he would continue to fight and keep working.
Months later, he told People magazine that doctors were shocked by how well the chemotherapy treatment was working on his tumors.
"It's kind of mind-boggling," he said at the time. "The doctors said they hadn't seen this kind of positive result in their memory … some of the tumors have already shrunk by more than 50 percent."
In another interview, he recalled the moment he was diagnosed.
"I lost about 12 pounds in a week. And my numbers went sky high, much higher than they were when I was first diagnosed," he told ABC News. "So the doctors have decided that I have to undergo chemo again and that's what I'm doing."
The Mayo Clinic says pancreatic cancer generally "spreads rapidly to nearby organs."
"It is seldom detected in its early stages," the website says. "But for people with pancreatic cysts or a family history of pancreatic cancer, some screening steps might help detect a problem early.
"One sign of pancreatic cancer is diabetes, especially when it occurs with weight loss, jaundice or pain in the upper abdomen that spreads to the back."