"Jeopardy!" host Alex Trebek said he is doing well after he was diagnosed with pancreatic cancer but stressed that things could take a turn for the worse.
"I'm doing well," he said during the conclusion of the video he provided to fans. "I've been continuing my treatment and it is paying off. Though it does fatigue me a great deal, my numbers are good. I'm feeling great. In fact, during the break from the studio, I even wrote a book that will be coming out July 21st."
The 79-year-old also announced that old episodes of the series will be broadcast for the remainder of July and in August.
Trebek announced in March 2019 that he was diagnosed with stage 4 pancreatic cancer, and in the meantime, he's undergone several rounds of chemotherapy.
"Now, in the meantime, I'm here at home recording show openings for some very special 'Jeopardy!' episodes that will be coming up in July," the host said. "For the first time ever, we are going to open the 'Jeopardy!' vaults and take another look at some of our favorite episodes, including the very first 'Jeopardy!' show I ever hosted—mustache and all."
The longtime host said in a recent interview that he will stop cancer treatment if the current ones don't work.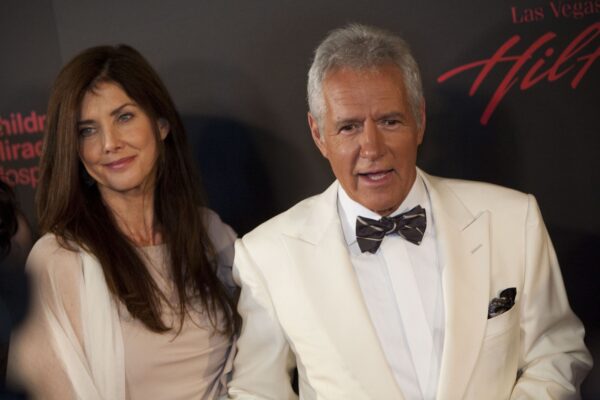 "Yesterday morning my wife came to me and said, 'How are you feeling?' And I said, 'I feel like I want to die.' It was that bad," he was quoted by ET Canada as saying. "There comes a time where you have to make a decision as to whether you want to continue with such a low quality of life, or whether you want to just ease yourself into the next level. It doesn't bother me in the least."
Trebek also announced he is publishing a book, "The Answer Is … Reflections on My Life," slated for release on July 21.
Last year, Trebek said that chemotherapy is causing him to form sores around his mouth, making it hard to speak.
"I'm sure there are observant members of the television audience that notice also, but they're forgiving," Trebek told CTV, referring to the chemotherapy symptoms.
"But," he added, "there will come a point when they (fans and producers) will no longer be able to say, 'It's OK.'"
The Canadian-born host added that he isn't afraid of death.
"I've lived a good life, a full life, and I'm nearing the end of that life. … If it happens, why should I be afraid of that?" he said in the interview on Oct. 4.