James Holzhauer, the "Jeopardy!" champion who won 32 straight games, earning a total of $2,462,216, has donated a portion of his winnings to a Chicago-area pancreatic cancer walk.
And he did so in Alex Trebek's name.
The popular "Jeopardy!" host publicly announced the diagnosis of his stage 4 pancreatic cancer in March. He's since said he's in near-remission.
'How It Happened'
During what would be the contestant's final episode, Trebek praised Holzhauer's daughter for a handmade card. "I want to express my thanks to your beautiful little daughter, Natasha, for having made this get-well card for me," Trebek said in the beginning of the show. "That was very sweet of her."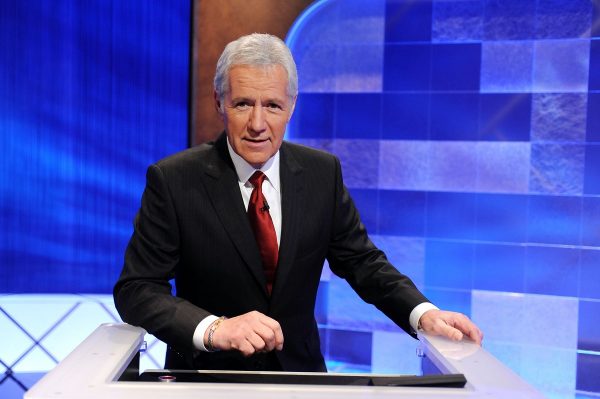 Ann Zediker, a resident of Holzhauer's former town and fundraiser in the walk, told CNN that she was watching the show and, aware of Holzhauer's connection to Naperville—the champ is a former resident—decided she would reach out and invite him to the 2019 Naperville Pancreatic Cancer Research Walk on July 14.
"At the end of the day, I had nothing to lose," said Zediker. "My heart told me it was the right thing to do."
Zediker's father had passed away in 2010, five months after he was diagnosed with pancreatic cancer, according to the Tribune. Zediker said she did not know much about this form of cancer until his death.
"Pancreatic cancer is one of the worst cancers out there," she said. "Most people aren't diagnosed until the latter stages."
Holzhauer told her he would be unable to participate in the event. However, he sent her a donation for $1,109.14. Holzhauer wrote the message, "For Alex Trebek and all the other survivors."
At first, Zediker was confused by the dollar amount. But then it dawned on her—the number represented his daughter Natasha's birthday.
"There was no expectation on my end," she told CNN. "I was just thrilled that he responded. I knew that Alex's story had an impact on him, just like it has an impact on anyone who's working with a family member who's going through pancreatic cancer."
The walk is organized by the Lustgarten Foundation, which is the largest private funder of pancreatic cancer research. Pancreatic cancer has one of the lowest survival rates, and is an extremely difficult disease to overcome.
Trebek Opened up About His Struggles
In March this year, Trebek announced that he was going through pancreatic cancer treatment in a video to the world. He vowed to "fight this" and asked for support from friends, family, and fans.
"And with the love and support of my family and friends and with the help of your prayers also, I plan to beat the low survival rate statistics for this disease," he said.
A Message from Alex Trebek: pic.twitter.com/LbxcIyeTCF

— Jeopardy! (@Jeopardy) March 6, 2019
In early May, Trebek opened up about his struggles with chemotherapy on "Good Morning America."
"My oncologist tells me I'm doing well even though I don't always feel it," he told GMA's Robin Roberts. He added that while he's used to dealing with pain, "what I'm not used to dealing with is these surges that come on suddenly of deep, deep sadness, and it brings tears to my eyes."
FULL INTERVIEW: @Jeopardy's #AlexTrebek speaks out to @RobinRoberts after his pancreatic cancer diagnosis: "People all over America have been sharing their good thoughts, their advice, their prayers. And I feel it is making a difference in my well being." https://t.co/ftmmqTXirE pic.twitter.com/tH1cdVQnsM

— Good Morning America (@GMA) May 1, 2019
Despite pancreatic cancer having a nine percent survival rate, Trebek seems to have been responding well to chemotherapy and is still surprised about his "near remission" prognosis.
"It's kind of mind-boggling," the 78-year-old told People magazine. "The doctors said they hadn't seen this kind of positive result in their memory … some of the tumors have already shrunk by more than 50 percent."
NTD News reporter Mimi Nguyen Ly contributed to this article.