After several years of avoiding social media, Jennifer Aniston signed up for Instagram and posted her first photo.
The selfie was of Aniston and "Friends" co-stars Courteney Cox, Matthew Perry, Lisa Kudrow, Matt LeBlanc, and David Schwimmer.
"And now we're Instagram FRIENDS too," Aniston wrote in the post. "HI INSTAGRAM."
View this post on Instagram
The New York Post reported that her account amassed friends so quickly that Instagram had problems.
A spokesperson for Instagram said that at around 11:30 a.m. Tuesday, the platform is trying to get page up and running again.
"We are aware that some people are having issues following Jen's page—the volume of interest is incredible!" the person told the paper. "We are actively working on a solution and hope to have the page up and running smoothly again shortly."
Aniston, meanwhile, recently told Entertainment Tonight recently about whether she'd be open to joining Instagram.
"What you resist, persists," Aniston said, referring to the pervasiveness of social media. "It's something that is a part of our world now and it's not going away."
She said that joining social media would allow her "a little bit more control over the narrative that's out there." She added, "[You can] right some wrongs and some silly things that, God knows, are said often." Aniston was possibly referring to the numerous supermarket tabloid headlines about her relationships over the years.
Aniston played Rachel Green on "Friends" throughout its 10-season run between 1994 and 2004.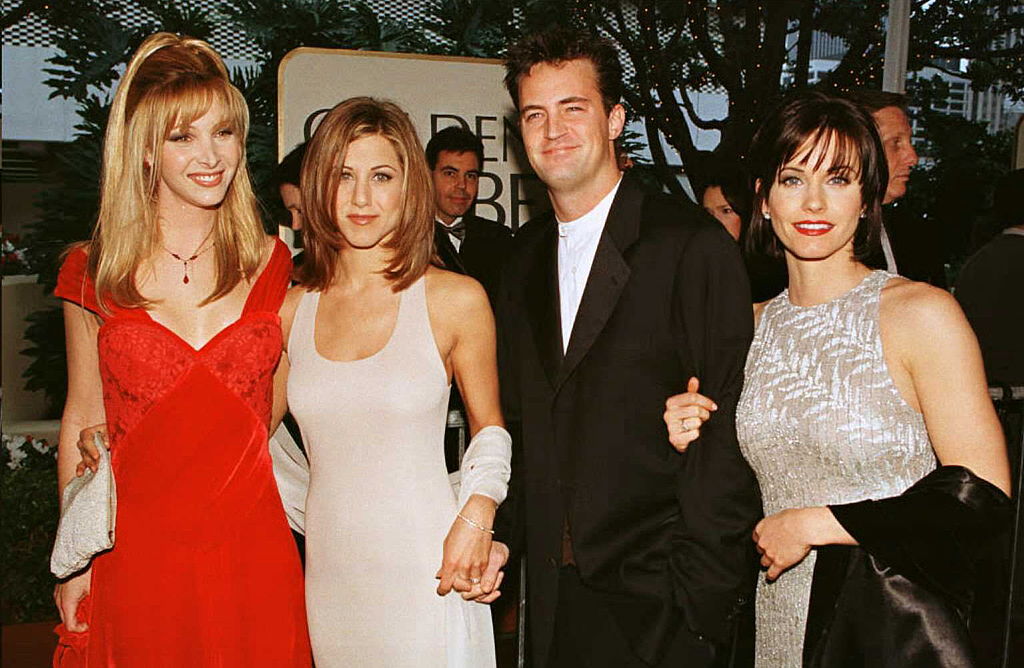 The move to join Instagram came after Aniston explained why a "Friends" movie won't ever happen.
Aniston told Variety: "Our producers wouldn't want it, wouldn't let us. Look, it's not been without our desire to, because our fans have wanted it so much."
Whether all six "Friends" cast members would be involved, she added that "it depends."
"I mean, we haven't all sat in a room. But would we have loved to have done something together? Yeah. It would have been fun. We could have redesigned it for a couple episodes," she said. "But whatever. Maybe it's better this way, but we'll never know," she added.
Three weeks ago, Cox, who played Monica Geller on the still-popular sitcom, uploaded a photo of the cast from years ago. "Celebrating a Thursday night 25 years ago. Thank you to all of our loyal fans across the world. You've certainly been there for us! … I love these guys!"