Jenna Bush Hager, the news personality and daughter for former President George W. Bush, will join Hoda Kotb as co-host of the "Today" show's fourth hour.
Hager is replacing Kathie Lee Gifford, who announced she would step away from the popular NBC morning show several months ago. Hager will join the show later in the year.
"It feels humbling and I can't believe it," Hager said on Feb. 26.
She also spoke about what her father told her.
"It feels humbling and I can't believe it!" @jennabushhager will join @hodakotb as co-host of the 4th hour in April pic.twitter.com/64dyDcpQJb

— Kathie Lee and Hoda (@klgandhoda) February 26, 2019
"My dad just wrote me three words, which made me weep. He said, 'Very proud dad,'" Jenna said, adding: "Which I'm like, what is there to be proud about? I'm just drinking wine in the morning!"
She then told Gifford: "You have been such a role model and so generous with your time. … You are beloved here in so many ways and if I can use some of your grace and have a half of what you've done, my life will be a very happy one."
NBC News chief Noah Oppenheim told NBC staff in an email that Hager's "compassion and curiosity come through in all of her stories, along with her Texas-sized sense of humor," Fox News reported.
Notable Personalities Leave 'Today'
In December, Gifford issued a statement on why she is leaving the program.
"In 2008, I joined the 'Today' show family intending to spend one year. But something unexpected happened along the way: I fell in love with a beautiful, talented, extraordinary Egyptian goddess named Hoda, and an amazing group of individuals who work tirelessly and joyfully at their jobs, many of them starting at midnight, creating an unprecedented four hours of live television," Gifford said on Dec. 11.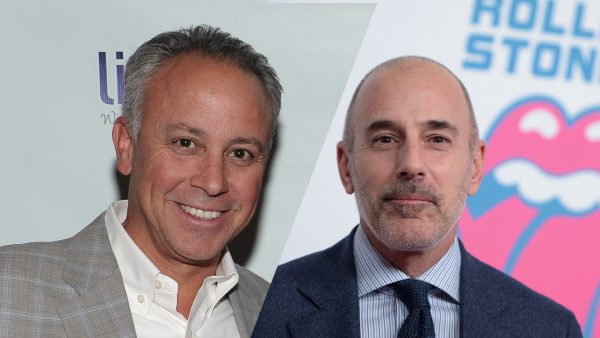 She added: "I stayed year after year making a million memories with people I will never forget. I leave 'Today' with a grateful heart but I'm truly excited for this new creative season in my life. Many thanks to all the wonderful people who made the years fly by."
Her departure came about a year after longtime host Matt Lauer stepped down due to allegations of sexual misconduct.
Also, Megyn Kelly departed the program after a Halloween episode of "Today" when she questioned dressing up in blackface, which prompted a significant social media campaign for her ouster amid cries of alleged racism.

"But what is racist? Because you do get in trouble if you are a white person who puts on blackface on Halloween, or a black person who puts on whiteface for Halloween. Back when I was a kid that was OK, as long as you were dressing up as, like, a character," she asked on the show.
The morning-long "Today" show is known as a revenue generator for NBC and has made hundreds of millions for the network.
Over the years, "Today" has maintained its status as the most-watched morning program among viewers between the ages of 25 to 54, which are the most coveted among advertisers.
It has been running neck-and-neck with ABC's "Good Morning America" in overall viewers. It averaged 4.18 million and "Good Morning America" averaged 4.21 million viewers, according to Nielsen data, as reported by the Los Angeles Times.