Nick Tartaglione, who shared a cell with Jeffrey Epstein at a New York City prison, said that he did not touch Epstein during that time.
"As far as Jeffrey Epstein is concerned, I never touched the man," Tartaglione wrote in a letter sent to the New York Daily News.
"I despise anyone who hurts children but whatever was going to happen to him, I was not going to be a part of it."
Tartaglione is a former police officer facing the death penalty after allegedly killing four people in New York state. He and Epstein shared a cell at the Manhattan Correctional Center.
"The prison told Epstein they were putting him in a cell with me because they knew I would neither hurt nor extort him. The staff here at MCC had hundreds of inmates to choose from yet I was their first choice," Tartaglione wrote.

Tartaglione's attorney Bruce Barket said his client has not been questioned since Epstein was found unresponsive in his cell on Aug. 10. Epstein, 66, was declared dead about 90 minutes later, and the New York City medical examiner's office ruled that he died by suicide about a week later.
Probes into how Epstein was able to kill himself while locked up have been launched by the FBI, the Justice Department's Office of Inspector General, and the Bureau of Prisons.
E.O. Young, the national president of the Council of Prison Locals C-33, previously told the Washington Post that Tartaglione, 51, was transferred out of Epstein's cell some time before the reported financier died.
Young claimed that Epstein feared Tartaglione and wanted to get away from him.
"We can't ever stop anyone who is persistent on killing themselves," Young said. "The only thing the bureau can do is delay that."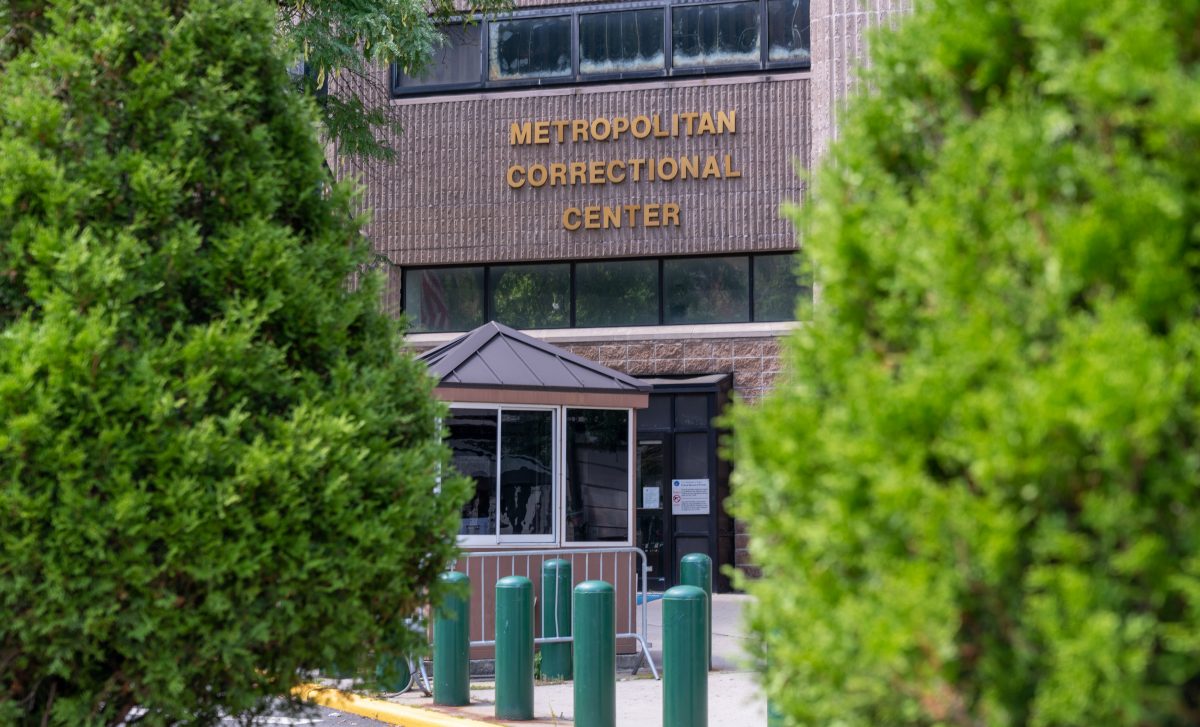 In July, Epstein reportedly tried to commit suicide. Some thought he was assaulted. Tartaglione issued a denial through his lawyer.
"Any suggestion that Mr. Tartaglione assaulted anyone is a complete fabrication," Barket said in a statement obtained by the Rockland/Westchester Journal News.
"This story is being leaked to retaliate against Mr. Tartaglione for complaining to the court about the deplorable conditions at the MCC. We made those complaints on Monday in open court. We warned the judge that officials at the jail would retaliate against Nick because we have been exposing the inhumane conditions at the facility."
Some experts said it was unusual to house Epstein with another inmate.
"It would have been an extremely poor decision to cell him with any other inmate. He's too high-profile, a confirmed sex offender of underage females and suspected of human trafficking," Cameron Lindsay, a retired warden who ran three federal lockups, told the Associated Press.
Citing law enforcement sources, the News reported that Epstein did try to hang himself in July but Tartaglione claimed to have helped him after finding him unconscious.
"They became more than cordial," Barket said at the time. "In the short time they were together, they became friends."