The modeling agent who allegedly scouted young women for Jeffrey Epstein was located in South America, reports said.
Jean-Luc Brunel vanished after Epstein, a disgraced financier who was a convicted sex offender, was found dead in jail last month.
The Telegraph reported that it's not clear where Brunel was in South America. It's not clear if investigators have spoken to him.
Brunel, 74, founded the MC2 modeling agency and was financed by Epstein. In 2015, he denied involvement in Epstein's alleged activities.
He hasn't been named as a suspect by French prosecutors, and he also has not been charged with a crime.

A friend of his said, "As part of his professional activities, he organized agency dinners frequented by very pretty girls. And to balance things out, men were invited but it didn't go any further than that," according to The Telegraph.
French police on Tuesday said they searched Brunel's Karin Models agency that he had founded more than 40 years ago.
Brunel, who allegedly flew on Epstein's private jet and visited him in jail in Florida, allegedly assaulted three former models, reported the New York Post.
Dershowitz Speaks
Harvard law professor Alan Dershowitz asked a federal judge Tuesday to throw out a lawsuit that accuses him of lying about his sexual history with a woman who claims she was a teenage victim of an Epstein sex trafficking ring.
Dershowitz previously said he welcomed the suit to prove if he even met Virginia Roberts Giuffre, who has accused the noted lawyer and a long list of other prominent men of exploiting her when she was 17 and 18 years old, according to The Associated Press.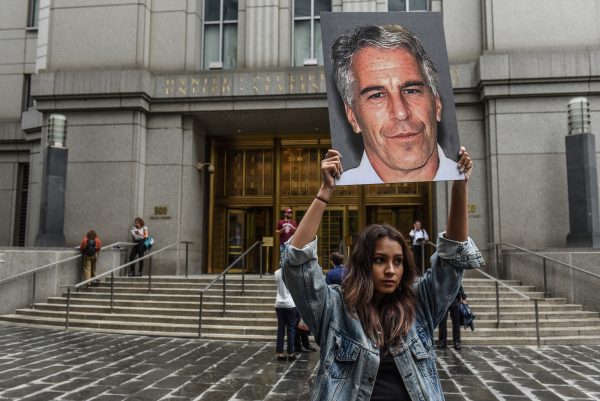 But his lawyers argued Tuesday that Giuffre waited too long to file her defamation lawsuit and that her case should be dismissed under the statute of limitations. They said Dershowitz has denied Giuffre's claims since 2015 and has the right to defend his reputation when the accusations are repeated.
Giuffre's allegations date back many years but drew new attention after Epstein was charged in New York with sexually abusing dozens of girls. Epstein killed himself last month in a Manhattan jail cell while awaiting trial.
His cause of death was ruled by the New York medical examiner as suicide.
The Associated Press contributed to this report.