Jeffrey Epstein, accused of sexually abusing and trafficking dozens of underage girls in New York and Florida, has decided to appeal the Federal Court's decision to deny him bail.
Epstein was denied bail by U.S. District Judge Richard Berman on July 18 during a hearing in federal court in Manhattan. The decision came days after Berman said he needed more time to make up his mind.
"The government has established a danger to others and the community by clear and convincing evidence," Berman said in explaining his decision.
Berman said the "heart" of his decision was based on Epstein being a danger to the community, as well as a flight risk. He also cited the short testimony from two alleged victims at the previous hearing, who urged Berman not to release Epstein.
The court released a 37-page written opinion on Thursday explaining why the bail was denied, a copy of which was obtained by The Epoch Times.
Epstein's appeal was made on Monday, four days after bail was denied and Epstein was left languishing at the Metropolitan Correctional Center while he awaits trial.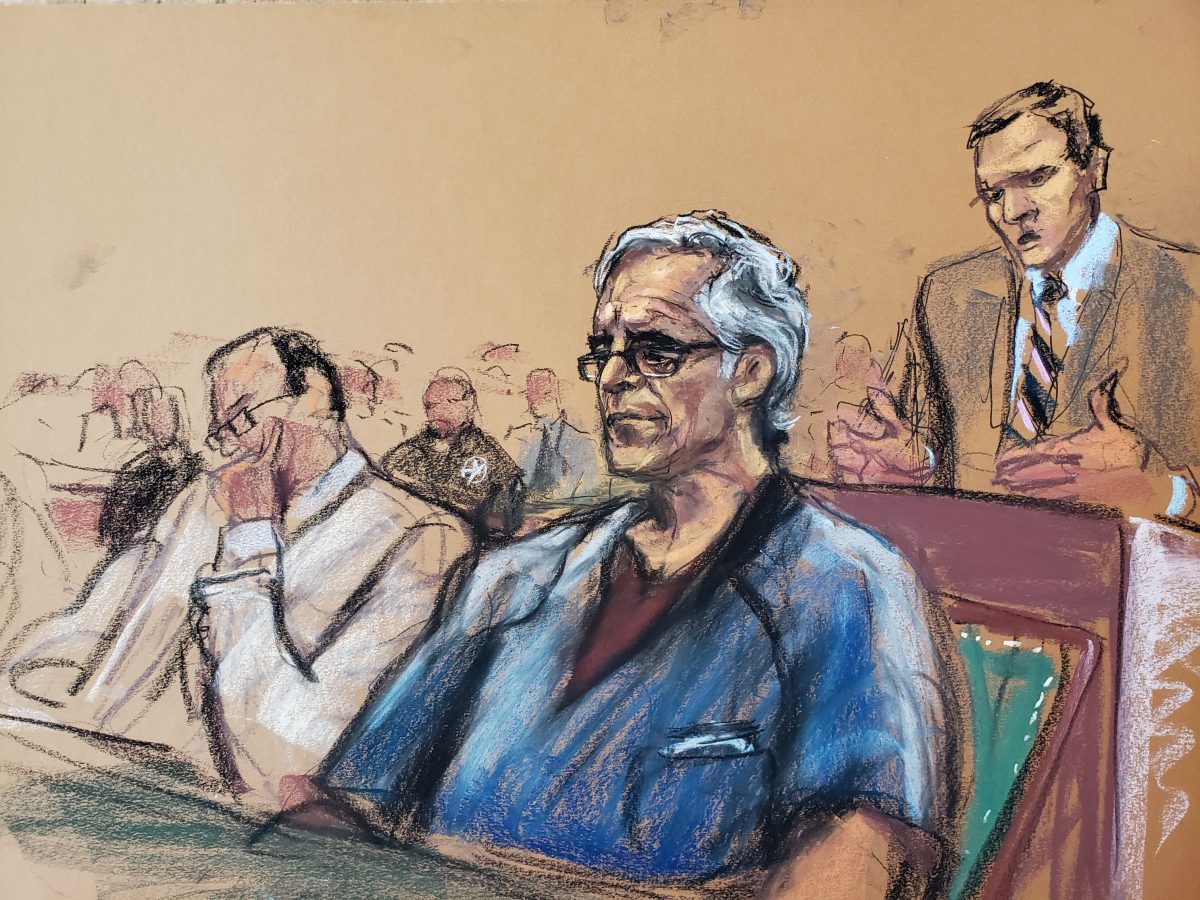 The charges against Epstein alleged that he sexually abused and exploited dozens of girls, some as young as 14.
The indictment stated that from at least around 2002 up to at least around 2005, Epstein "caused to be enticed and recruited minor girls to visit his mansion in Manhattan, New York … and his estate in Palm Beach, Florida, … to engage in sex acts with him, after which he would give the victims hundreds of dollars in cash."
Epstein's Attorney's Proposal
The defense moved for pretrial release of Epstein on July 11, 2019, according to the court document.
The defense had argued that Epstein had never tried to leave the United States and that his "strict compliance with the various monitoring requirements associated with his sex-offender registration actually decrease[s] any danger that he might otherwise pose."
The defense had proposed "a stringent set of [14] conditions" to address the court's concerns.  The conditions included Epstein's detention in his residence in Manhattan and surveillance through cameras in front and rare entrances. The conditions said he would leave his residence only with permission for medical appointments approved by pretrial services.
It also included electronic monitoring with a Global Positioning System and an agreement not to seek any new passport until the case is resolved.
Response by Government
The court papers say the government responded to the defense's motion on July 12, 2019.
The government said Epstein "has a history of obstruction and manipulation of witnesses, including … as recently as within the past year, when media reports about his conduct [in Florida] reemerged."
The government filing said Epstein's proposed conditions of release are "woefully inadequate."
The government also sent the court a letter dated July 16 that gave "details about allegedly suspicious payments made by the Defendant in 2018; a Palm Beach, Florida police report; Mr. Epstein's expired Austrian passport in another name but with Mr. Epstein's photo; and a pile of cash and diamonds found in Mr. Epstein's safe."
Order to Be Held Without Bail
The counsel submissions in the court document state that Epstein "poses an acute danger to the community" and if "allowed to remain out on bail, the defendant could attempt to pressure and intimidate witnesses and potential witnesses in this case, including victims and their families, and otherwise attempt to obstruct justice."
The court document also stated that if given bail there's a risk of Epstein leaving the country because he has "access to private planes capable of international travel and his significant international ties."
He cited testimony by Annie Farmer and Courtney Wild, two of a number of women who have accused Epstein of sexually abusing them when they were young.
Here's the first of eight documents. https://t.co/WAAo9pcSW6

— Adam Klasfeld (@KlasfeldReports) July 18, 2019
Berman also cites evidence of intimidation and evidence of Epstein missing sex-offender check-ins.

He also cites "sexually explicit photos" and "expired Austrian passport" with Epstein's photo, not his name, and a Saudi residence.

— Adam Klasfeld (@KlasfeldReports) July 18, 2019

The court documents also state that victims have told the court that they fear for their safety if Epstein is released.
Related Coverage
"Victims have 'specifically conveyed' to the Government that any form of release of the Defendant, including home detention with full-time private guards, could "result in [their] harassment and abuse," said the court document.
The court also expressed its concerns for Epstein's new victims.
"Mr. Epstein's alleged excessive attraction to sexual conduct with or in the presence of minor girls—which is said to include his soliciting and receiving massages from young girls and young women perhaps as many as four times a day—appears likely to be uncontrollable," said the court document.
Bowen Xiao contributed to this report.