Judge Jeanine Pirro returned to her Saturday night Fox News show two weeks after controversy erupted over her remarks about Rep. Ilhan Omar (D-Minn.), which drew condemnation from Fox.
On March 30, Pirro's opening statement touched on special counsel Robert Mueller's report that found no evidence President Trump colluded with Russia.
"Unless we make an example of the traitorous, treasonous group that accused Donald Trump of being an agent of the Russian government and as they spewed their hate I want to know who the unmasking, who did the leaking, and if we don't have a consequence of the highest level of government are not held responsible for this then it is a blueprint for a future effort to overthrow the government," Pirro said on her show.
Don't be satisfied with the Mueller report. This is bound to happen again b/c these arrogant, condescending, lying, leaking haters of you,me & the America that doesn't have power, will do it again. And the only way to stop them is with justice. True justice- behind bars justice. pic.twitter.com/72aPr7ozmR

— Jeanine Pirro (@JudgeJeanine) March 31, 2019
The former prosecutor and judge told her audience that they shouldn't "be satisfied" with the report.
"This is bound to happen again because these arrogant, condescending, leaking lying haters of you and me and the America that doesn't have power will do it again unless we stop them in the only way to stop them is with justice, true justice and that is behind-the-bars justice," Pirro said.
Before her return this weekend, her show was off the air and she didn't tweet after questioning whether Omar was more loyal to Muslim Sharia law than to the U.S. Constitution after Omar made what many believed were anti-Semitic remarks. Pirro's remarks drew a swift rebuke from Fox News.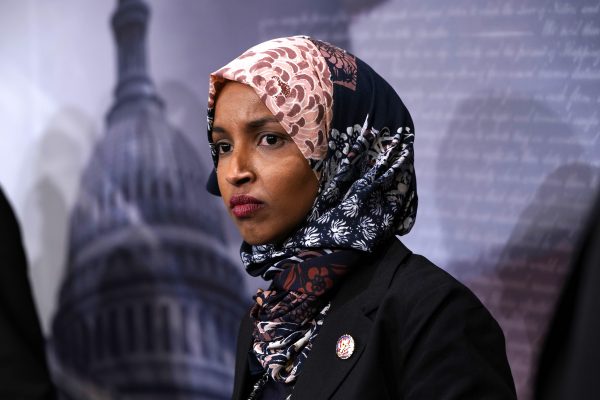 "I've seen a lot of comments about my opening statement from Saturday night's show and I did not call Rep. Omar un-American," Pirro said after Fox condemned her statement about Omar. "My intention was to ask a question and start a debate, but of course because one is Muslim does not mean you don't support the Constitution. I invite Rep. Omar to come on my show any time to discuss all of the important issues facing America today."
Her return came days after she was not able to go on Fox host Sean Hannity's show due to a family emergency.
"Before I go, I had promoted yesterday and on my radio show today that Judge Jeanine Pirro would be joining us tonight on the program," he said, according to the Daily Mail. "She had a really serious family emergency come up, couldn't be with us. I don't know the nature of it. We always pray for her."
Pirro's program didn't air on March 16 and March 23. Fox didn't issue a public statement about the matter.
Bring back @JudgeJeanine Pirro. The Radical Left Democrats, working closely with their beloved partner, the Fake News Media, is using every trick in the book to SILENCE a majority of our Country. They have all out campaigns against @FoxNews hosts who are doing too well. Fox …..

— Donald J. Trump (@realDonaldTrump) March 17, 2019
In mid-March, Trump denounced the move, calling on Fox to resist in the face of a social media backlash.
"Bring back @Judge Jeanine Pirro," President Trump tweeted. "The Radical Left Democrats, working closely with their beloved partner, the Fake News Media, is using every trick in the book to SILENCE a majority of our Country. They have all out campaigns against @FoxNews hosts who are doing too well."
Additionally, Trump said Fox should "stay strong and fight back with vigor. Stop working soooo hard on being politically correct, which will only bring you down, and continue to fight for our Country. The losers all want what you have, don't give it to them. Be strong & prosper, be weak & die!"