Wallace Roney, a well-known jazz trumpeter, died from complications from the new virus from China, according to his publicist.
The CCP (Communist Chinese Party) virus, commonly known as the novel coronavirus, causes a disease called COVID-19 that can prove deadly for some, particularly those who are elderly or have underlying health conditions.
Roney, 59, passed away on Tuesday at St. Joseph's University Medical Center in Paterson, New Jersey.
"I am saddened to confirm that the iconic trumpeter and jazz legend Wallace Roney passed away due to complications of COVID-19 this morning just before noon," Lydia Liebman, the musician's publicist, said in a statement to news outlets.
"Working with Wallace was and will remain one of the greatest privileges of my life. It was an honor to represent him and to be part of his musical world. I cannot even begin to express how much I will miss him and his music."
Roney earned acclaim starting at age 16 and played with many jazz legends, including Tony Williams, Sonny Rollins, and Carole King, according to his official website. The trumpeter was mentored by Miles Davis and they played together in Montreux, Switzerland in 1991.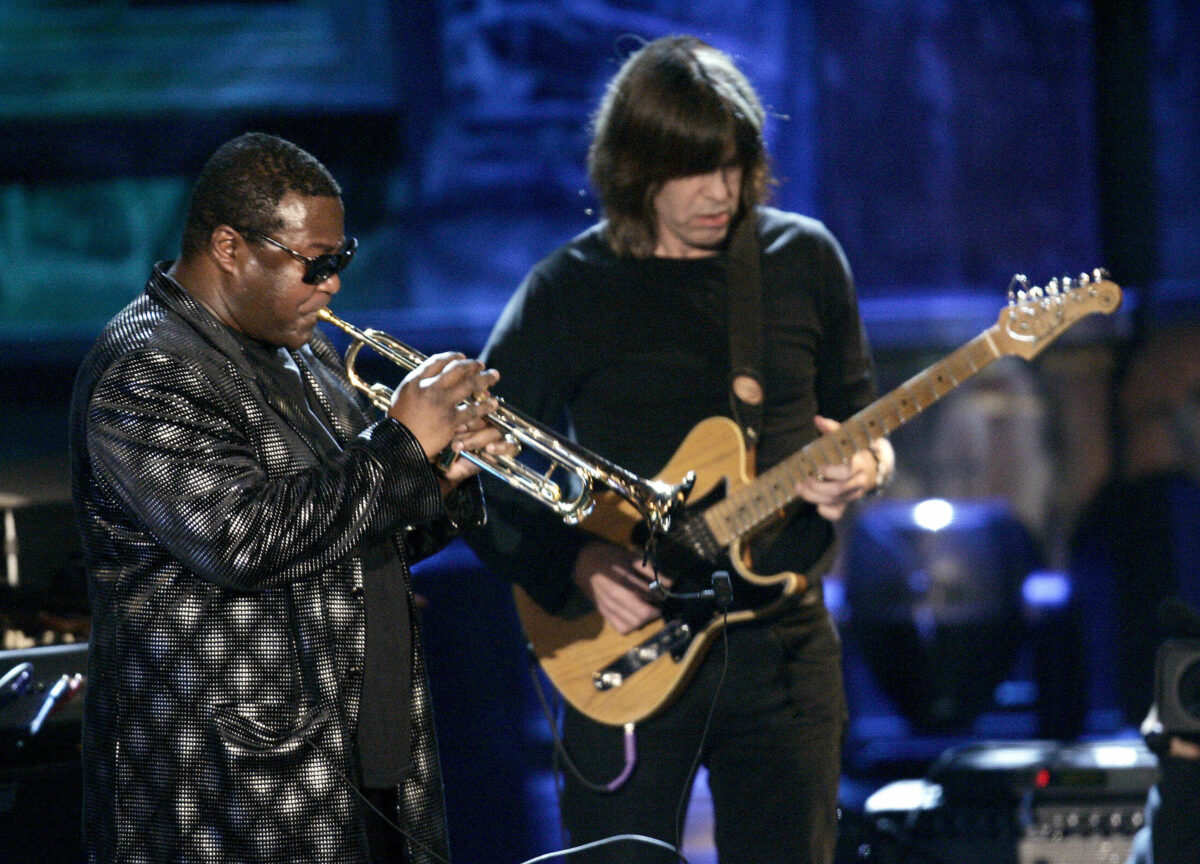 Roney was part of the group that toured the world in tribute to Davis following his death.
"My goal is to make the best music I can. I enjoy, listen, and can play ALL types of music I filter my expression through the jazz experience," wrote Roney, who won a Grammy Award with other surviving members of the Miles Davis Quintent in 1995, in a statement.
Roney released his last album in 2019 and had toured as recently as last year.
The Jazz at Lincoln Center official Twitter account called Roney "a true modern great" who will "be missed dearly."
Roney's family was waiting to decide on whether to hold a memorial service until the CCP virus pandemic passes.
The new virus is believed to spread primarily from person to person between people in close contact, or within 6 feet, through respiratory droplets produced when an infected person sneezes or coughs.
Preventative techniques include frequently washing hands, wearing a mask and gloves when leaving one's home, and regularly cleaning objects and surfaces.