The 21-year-old Wisconsin man who is accused of kidnapping Jayme Closs has shared his obsession for the high schooler in a prison letter, according to a report.
In a handwritten letter obtained by Radar Online, Jake Patterson, who is behind bars awaiting a murder trial, wrote about spending time with 13-year-old Jayme and decorated the letter with heart symbols around her name.
"My brother… got a puppy named 'Vale' a couple of weeks before [heart] Jayme [heart] ran away," Patterson wrote in the letter.
The letter then continued, "I love Mexican food too, but I like lots of stuff. Chocolate and berries are probably my favorite. Me and Jayme cooked a bunch of stuff. Cooking is another thing I like doing a lot."
He also wrote that he thought it was weird how he went from "never committing a crime or really doing anything bad to doing the worst thing a human can do."
Jayme's Escape
Jayme's disappearance received nationwide attention when authorities arrived at her family home in Barron in October last year to find her parents shot dead and the girl missing.
Patterson confessed to killing James and Denise Closs before kidnapping 13-year-old Jayme and holding her for 88 days in his cabin in Gordon until she escaped on Jan. 10.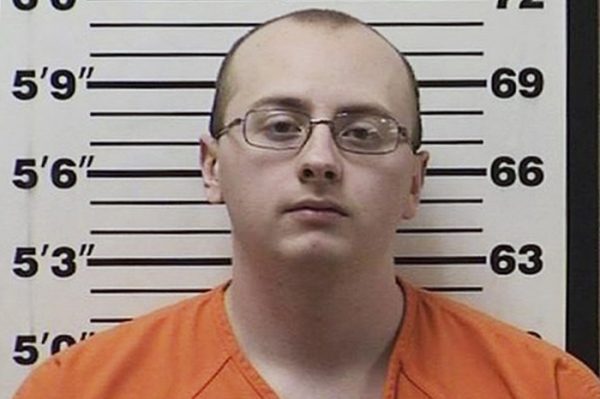 According to a criminal complaint, which was published by the Green Bay Press-Gazette, Patterson drove up to Closs's home with a shotgun during the early hours of Oct. 15. Jayme's father went to the front door when Jayme and her mother hid in the bathroom.
At one point, Patterson shot through the rectangular glass on the front door, fatally striking Jayme's father. He then forcefully entered the house, broke down the bathroom door, restrained Jayme, and fatally shot her mother.
Jayme was then dragged out of the house and thrown into the trunk of Patterson's car before being driven to the cabin in Gordon.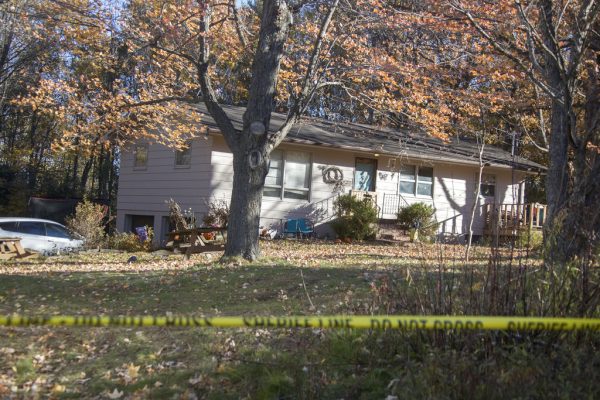 "When he left the house, the defendant stated he would tell [Jayme] that she better not leave and told her bad things would happen if she tried," the complaint says.
After escaping, Jayme sought help from a woman walking her dog who took the young girl to the home of Peter and Kristin Kasinskas, who called 911.
The 21-year-old, who worked for two days at a cheese factory in Barron, previously said he chose to kidnap Jayme after seeing her board a school bus. Patterson did not know Jayme before the kidnapping, according to the complaint. Moreover, the motive of the kidnapping still remains unknown.
Patterson's grandfather Jim Moyer said the family had no idea that he had allegedly kidnapped a girl and had held her for months at the cabin. Jayme spent most of her time in captivity under Patterson's twin bed in his childhood home.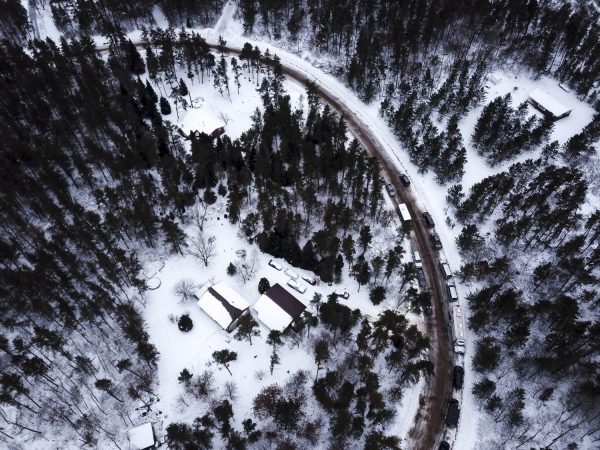 "Nobody had any clues up until this thing happened," Moyer told ABC following Jayme's escape from captivity on Jan. 10.
"Nobody will ever know what went on in his mind," said Moyer. "I can't fathom anything in his life that could change him so drastically. It has to be some kind of a twist in the mindset."
Patterson has been charged with two counts of intentional homicide and one count of kidnapping.
Epoch Times reporter Tom Ozimek contributed to this report