As the mystery surrounding missing 13-year-old Wisconsin girl Jayme Closs deepens, a local sheriff's department dispatch log revealed new details about the night she went missing and her parents were shot dead.
Officials have been searching for Jayme since Oct. 15 after a mysterious 911 call led deputies to their home in Barron County. They discovered her mother and father were shot dead at her family's home.
Jayme, said police, disappeared after the shooting and is considered to be in danger and not a runaway. On Oct. 15, an AMBER Alert was issued, and later, she was added to the FBI's list of missing and kidnapped people, adding a new photo of the girl.
According to a CNN report on Oct .21, in the 911 call, the dispatcher "could hear a lot of yelling" and the call was "pinged" to the Closs family's house. When the number was called back, the voicemail of Denise Closs came on.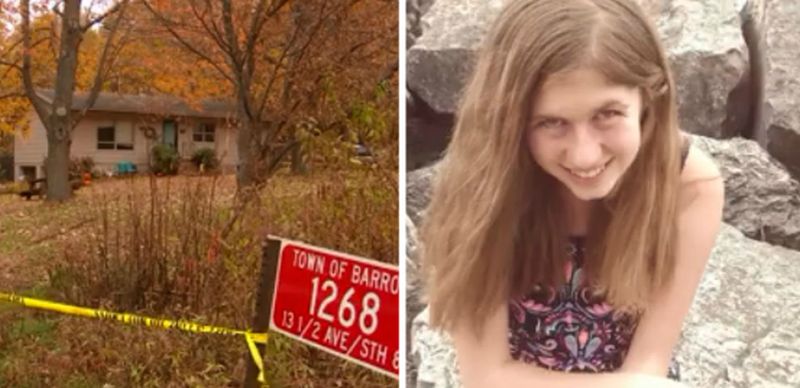 A responding officer also found that "the door has been kicked in," according to the latest details. Meanwhile, the family dog was there when deputies arrived, and it was taken to a relative's house.
"ADVISED THE DOOR HAS BEEN KICKED IN. ADVISED THAT THE MALE WHO IS DOWN HAD ANSWERED THE DOOR. UNKNOWN IF ANYONE IS MISSING," reads a the 911 dispatch note, Fox News reported. It adds: "325 ADVISED ONE MALE DOWN, MULTIPLE ROUNDS SPENT. REQUESTED THAT ADMIN BE NOTIFIED."
The log doesn't say who made the 911 call, and sheriff's officials don't know who was yelling.
No gun was recovered. Police haven't revealed a motive, a suspect, or a vehicle description in the case.
"We believe Jayme was in the home at the time of the homicides and we believe she's still in danger," Barron County Sheriff Chris Fitzgerald said, according to CNN.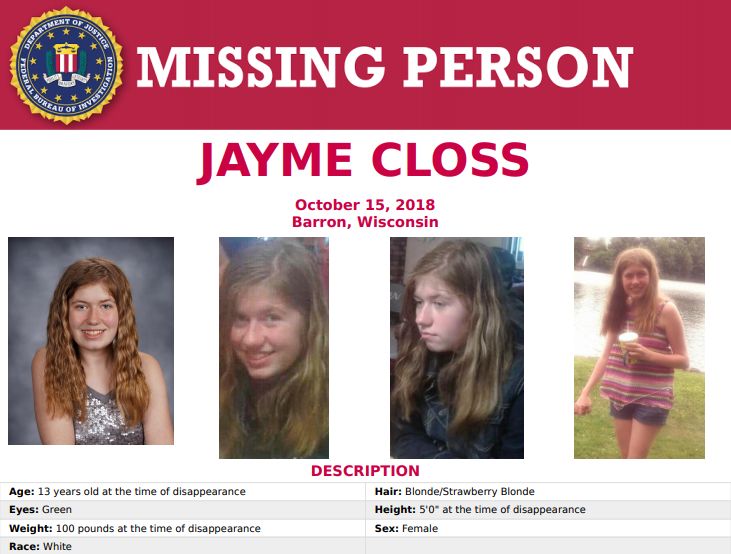 "Is it a random attack or a targeted attack? I don't know that answer," Fitzgerald said to reporters. "That's why those leads are so important."
Last week, Fitzgerald asked for 100 volunteers to scour the area around the Closs family's home. WCCO reported that it took place about 3 miles from the home.
The FBI, which is involved in the case, said it was expanding the search for Jayme around the United States. A spokesperson for the FBI's Charlotte Division told WLOS that digital billboards across the country will soon display a photo of the missing girl.
The FBI spokesperson said it was sending the photo out in "an abundance of caution."
Did you enjoy this article? Continue to read more stories here.