"Aquaman" star Jason Momoa was pictured after he shaved his beard for the first time in years.
Momoa stated that the last time he shaved, it was about seven years ago.
"I think 2012 is the last time I shaved," he said in a video.
"Goodbye Drogo. Goodbye Arthur Curry," he said, referring to his "Game of Thrones" and "Aquaman" characters.
"I'm shaving this beast off, it's time to make a change. A change for the better … for my kids, for your kids, the world. Let's make a positive change for the health of our planet. Let's clean up our oceans and our land. Join me on this journey. Let's make a switch to INFINITELY RECYCLABLE aluminum. Water in cans, NOT plastic," he wrote in the caption.
"I wanted to make my own water so I could be an example. So I had a product I could take out to give to the world. And that I could take to other companies in hope that they could do the same," he added in the video. "I'm on a quest. It's my journey."
Momoa said he is launching a new line of canned water with the Ball Corporation, People magazine reported.
"It's just water but I feel good about it," Momoa said. "I know I'm going to recycle this and I know that we can recycle it."
"So please, please. There's a change coming. Aluminum. We got to get rid of these plastic water bottles. Aquaman's trying to do the best he can. For your kids, for my kids, for the world. Clean up the oceans, clean up the land."
In an interview last year, Momoa said he won't cut his long hair.
"My wife would leave me if I cut my hair so I just don't cut my hair," Momoa was quoted by People as saying. "I am not cutting my hair for a while, I will tell you that much."
Plastic Waste
The Ocean Conservancy has stated that single-use plastic items are common in Southeast Asia and China.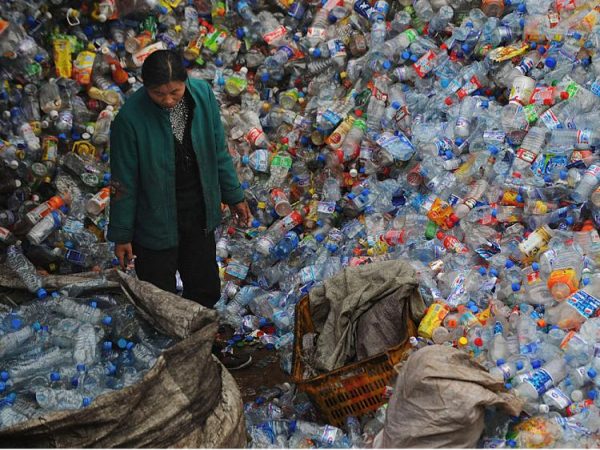 The organization said that in 2017, China, Indonesia, the Philippines, Thailand, and Vietnam had been dumping more plastic into the world's oceans that the rest of the world combined.
"We also now have research to suggest that the majority of plastic enters the ocean from a small geographic area, and that over half comes from just five rapidly growing economies—China, Indonesia, the Philippines, Thailand, and Vietnam," it said in a report published in 2018.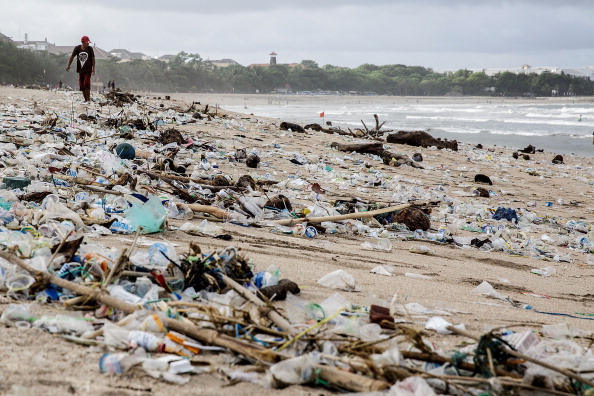 "These countries have recently benefited from significant increases in GDP, reduced poverty, and improved quality of life. However, increasing economic power has also generated exploding demand for consumer products that has not yet been met with a commensurate waste-management infrastructure," it continued.
The report found that China, namely, was "identified … as the largest source of global leakage," while adding that it is "responsible for 28 percent of global plastic-waste leakage." That's in part due to China's massive population.
"While China also has a substantial waste-picker population (reports indicate as many as 5 million), they are fewer per capita than in many other countries, and they work from fewer waste-aggregation points," said the group.