Japan's Fujifilm said Wednesday it's begun to boost production of Avigan, a flu drug being studied for use in COVID-19 patients.
The company announced a target of producing enough of the drug to treat 100,000 patients in July, or 2.5 times the current production, before ramping up efforts further in the hopes of distributing enough of the drug to treat 300,000 patients in September, equal to seven times its production.
The current treatment course of the tablets from the Japanese Association for Infectious Diseases recommends a 14-day regimen starting with two doses of 1,800 milligrams on day one, followed by 1,000 milligram doses taken twice daily through day 14.
Fujifilm, best known for its camera business, has a healthcare arm. The company will expand its own facilities while partnering with companies inside and outside of Japan.
Avigan, also known as favipiravir, is traditionally used against flu. It's been touted as effective against COVID-19 by Chinese researchers and is being studied in trials in Japan and elsewhere.
"Avigan, approved in Japan for manufacture and sale as an influenza antiviral drug, selectively inhibits viral RNA polymerase necessary for influenza virus replication. Due to this mechanism of action, Avigan may have an antiviral effect on the SARS-CoV-2 coronavirus, because like influenza viruses, coronaviruses are single-stranded RNA viruses that also depend on viral RNA polymerase," Fujifilm said in a statement.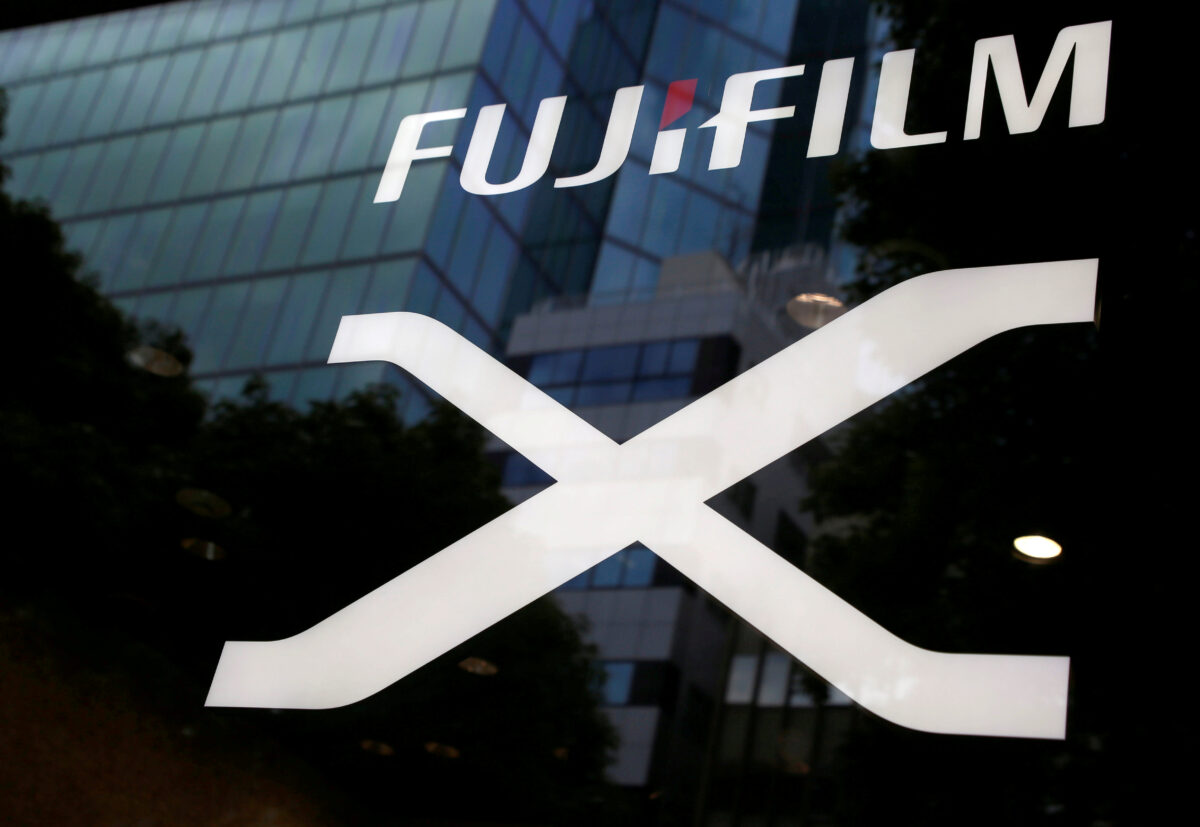 COVID-19, a disease, is caused by the CCP (Chinese Communist Party) virus, commonly known as the novel coronavirus or SARS-CoV-2.
The CCP virus has spread around the world since emerging in China last year. It causes symptoms similar to the flu and serious illness in 15 to 20 percent of patients, according to international data. A small percentage of those requiring hospital care die from COVID-19, primarily among the elderly and otherwise infirm.
Japanese Prime Minister Shinzo Abe announced plans last month to approve Avigan against COVID-19 and a stimulus package he unveiled in April included funds to boost production of the drug in the hopes of using it to treat 2 million people. The government is planning to stockpile 2 million courses of the drug, according to Fujifilm.
Researchers in a recent report published in the Virus Eradication Journal said favipiravir costs $1.45 a day to make.
"Should repurposed drugs demonstrate efficacy against COVID-19, they could be manufactured profitably at very low costs," the authors wrote in the report, estimating that treatments currently being tested against COVID-19 could run as much as $29 per treatment course.
Favorable results from trials of the drugs could lead to companies needing to rapidly boost production of the most promising drugs.
Avigan is being studied in a number of countries, including Egypt, the United States, and the Philippines, as researchers try to build on positive outcomes found in China and Japan.