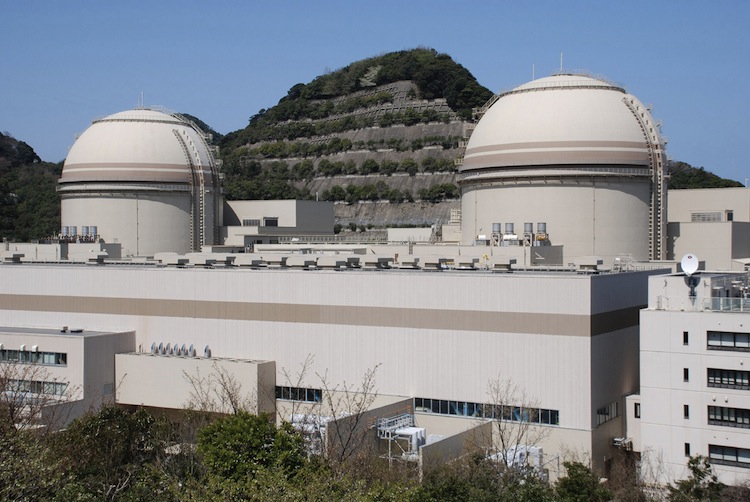 The local Assembly of a Japanese town agreed on Monday to endorse the restarting of two reactors that were taken offline, according to reports.
The Assembly in the town of Oi, located in Fukui Prefecture, backed starting the reactors, voting 11–1, and cited fears that the idled power plants would cause economic damage, the Kyodo news agency reported. The decision to restart the two reactors at the Kansai Electric nuclear plant ultimately lies in the hands of the mayor.
More than a week ago, Japan shuttered its last nuclear reactor for routine maintenance. Reactors that have been shut down for these purposes have not been restarted, but Prime Minister Yoshihiko Noda has said the country needs to power up some of its plants ahead of the energy-intensive summer months.
Before the earthquake and nuclear disaster at the Fukushima Daiichi power plant last March, nuclear energy supplied around 30 percent of Japan's electricity needs. Last summer, Japan was forced to instate rolling blackouts to deal with the shortfall.
Noda and other officials have warned that a failure to power up at least some of its nuclear plants will cause a similar situation this year.
"The lifestyle of the Japanese will be OK, but not in the industrial sector like factories, which need a very stable electric supply," Takao Kashiwagi, a member of a government panel on nuclear power and a professor at Tokyo Institute of Technology, was quoted as saying by Majirox News.
"Therefore, if the energy security cannot be guaranteed, some of the factories will prepare to go outside of Japan. This will effect and have a severe impact on the Japanese people," Kashiwagi said.