Just after Japan's foreign minister completed a visit to China to improve relations between the two countries, Chinese authorities showed how fraught the relationship can be.
On Jan. 29, China's State Bureau of Surveying and Mapping released a notice on "problematic maps," calling out eight companies for maps that do not display China's territorial disputes according to the regime's claims.
Among them was Muji, a Japanese retailer that sells household goods and clothing.
The Chinese authorities got offended by a map that appeared in Muji's 2017 winter/fall furniture catalog distributed in China, which did not show the Senkaku Islands and several islands in the South China Sea that Beijing has claimed.
The Senkaku Islands, located in the East China Sea, are controlled by Japan, but China claims it was part of the Chinese empire since ancient times.
The State Bureau of Surveying and Mapping ordered the catalogs to be destroyed. Muji has said it will comply.
But the Japanese government was not happy about this. On Jan. 31, Japan's Chief Cabinet Secretary Yoshihide Suga responded to the news: "There is no territorial dispute to be settled over the Senkaku Islands. We can by no means accept the measure based on China's unilateral claims," he said, according to a report by Japan's Kyodo news agency.
Suga added that the Chinese regime's orders could have a negative impact on Japanese businesses.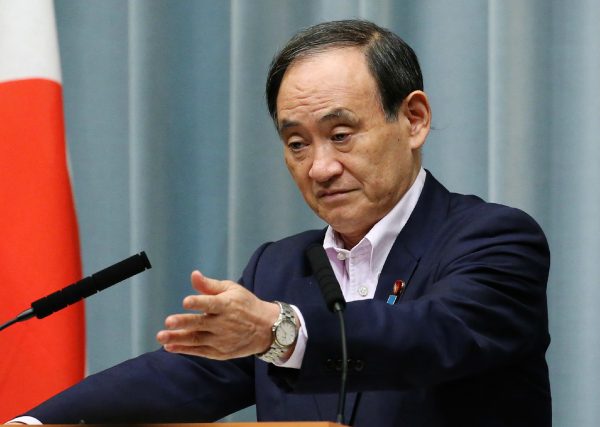 In fact, in 2012, the two countries' disputes over the Senkaku Islands led to massive boycotts of Japanese goods and violent protests in many Chinese cities—with some Japanese businesses severely damaged by Chinese citizens protesting amid nationalist fervor. The violence occurred after the Japanese government announced its intention to buy the islands from private Japanese citizens who owned them, in September 2012.
Many Japanese businesses pulled out of China during that time. But Muji went against the trend and began investing more in the Chinese market in 2015. It now has 200 stores in China. In the southern Chinese city of Shenzhen, Muji opened a flagship store in January that also included a hotel and restaurant on its premises.
This latest geopolitical row occurred just after Japanese foreign minister Taro Kano met with Chinese high officials during a two-day visit intended to smooth relations, and to commemorate the 40th anniversary of the Treaty of Peace and Friendship between Japan and the People's Republic of China.
Lin Shiyuan contributed to this report.