A Japanese information technology and electronics company and the country's largest telecom operator announced plans to partner on research and development of secure 5G networks, challenging Chinese technology company Huawei, which has been designated a national security threat by the United States.
NTT, a Japanese telecommunication group, will acquire a 4.8 percent stake in NEC, a Japan-based telecom equipment-maker, for 64.5 billion yen ($597 million), to spur the development of a "made-in-Japan" 5G network, according to Nikkei Asian Review.
The Japanese government will provide financial support worth about 70 billion yen ($653 million) for domestic firms including NEC and Fujitsu to develop 5G equipment and networks. The government aid should allow Japan to gain a competitive advantage over Chinese telecommunications companies such as Huawei in the global 5G race.
NEC and NTT announced that the government aid will help them develop new competitive equipment and technologies that will ensure network security, Scott Foster, an analyst with Lightstream Research, in Japan, told Asia Times.
The funds will also be used to promote standardization of 5G networks using Open Radio Access Network standards (O-RAN) which will allow the combining of equipment pieces produced by multiple suppliers in a telecommunications network, thus reducing reliance on any one 5G vendor, Foster said.
Despite the government funding and a 15 percent tax break offered by the Japanese government to NEC and other telecom suppliers, Huawei's equipment is 20 to 40 percent cheaper than Japanese alternatives, and Ericsson's and Nokia's are 10 to 20 percent cheaper, said Foster.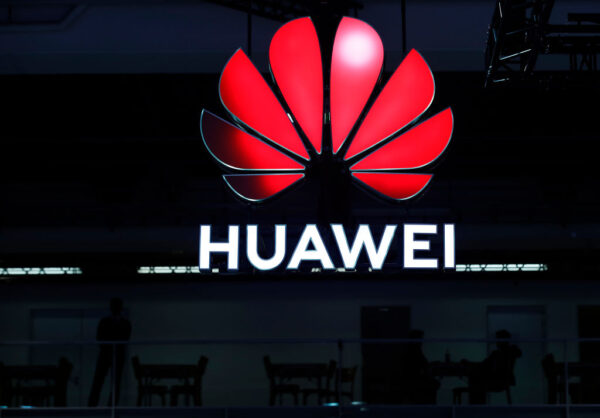 Huawei, however, is heavily subsidized by the Chinese regime, which gives it the ability to manufacture products and sell them at discounted prices far below international competitors, according to James Lewis, a researcher at the Center for Strategic and International Studies.
Put simply, "the market distorting effects of government-subsidized Chinese companies reduce market share and revenue for other Western firms," Lewis wrote in an analysis of 5G security concerns published by the U.S. think tank Center for Strategic and International Studies.
NEC holds only 0.7 percent global market share of the network equipment, according to Nikkei Asian Review, while Huawei represents 30 percent, Ericsson around 25 percent, and Nokia about 20 percent, according to Foster.
NEC's goal is to increase its market share to 20 percent by 2030. It will be difficult to achieve this, however, in an environment in which a single company controls the entire supply chain.
All three of NEC's competitors control the global supply chain for their network base stations. NEC CEO Takashi Niino said that his company would have no chance of winning against competitors that use such business models, reported The Japan Times.
NEC intends to adopt a strategy of cooperating with several manufacturers specializing in producing different pieces of equipment that can be used to build full telecommunications infrastructure, Niino told The Japan Times. This strategy could be more effective in gaining a bigger market share, he said.
"We will create a system by partnering with reliable countries and players. It is consistent with the trend of economic security," NTT CEO Jun Sawada said, according to Nikkei Asian Review.
NTT and NEC also intend to partner to develop 6G technology, but to be able to achieve this, NEC needs to increase its presence on the global market outside Japan.
The UK considers NEC a new alternative to Huawei, following British Prime Minister Boris Johnson's announcement that Huawei would be removed from the country's telecom infrastructure.
NEC is also a leading provider of facial recognition technology that's reportedly more advanced than similar Chinese solutions and isn't being controlled by a totalitarian regime, Foster wrote.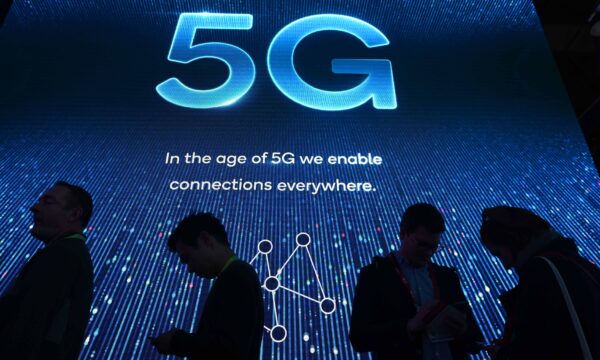 The U.S. State Department has recognized NTT as a 5G Clean Path carrier, according to a statement. The United States requires that all 5G networks that accept traffic to or from the State Department or U.S. diplomatic facilities must comply with Clean Path requirements.
The 5G Clean Path "is an end-to-end communication path that does not use any transmission, control, computing, or storage equipment from untrusted IT vendors, such as Huawei and ZTE, which are required to comply with directives of the Chinese Communist Party," the State Department said.
NTT stated that its recognition by the U.S. government is consistent with its position, and the company is committed to using only trusted vendors in its 5G networks in Japan and around the world, according to the State Department.