Japanese authorities have refused to allow a Holland America-operated cruise ship to call at its ports, according to the company, but it stressed there are no known cases of coronavirus on board.
The Westerdam cruise ship is "currently in a holding pattern off the coast of Japan, southeast of Okinawa, while we are working to finalize a new port of disembarkation," said Holland America, a subsidiary of Carnival Corp., in a statement on Thursday.
The ship has not been placed under quarantine, and there are no confirmed cases of the mysterious new virus on board, the company stressed. It noted there were "media reports" that have said otherwise.
Prime Minister Shinzo Abe said that at least one person on the Westerdam is suspected of being infected with coronavirus.
"Based on the immigration control law, we will refuse non-Japanese on the ship entry, unless there are exceptional reasons," he said, according to public broadcaster NHK. Similar measures will be implemented in the future, Abe said.
The Feb. 15 cruise slated to embark in Yokohama has been canceled, the firm said. The Westerdam was also denied a port of call in the Philippines due to health concerns from authorities.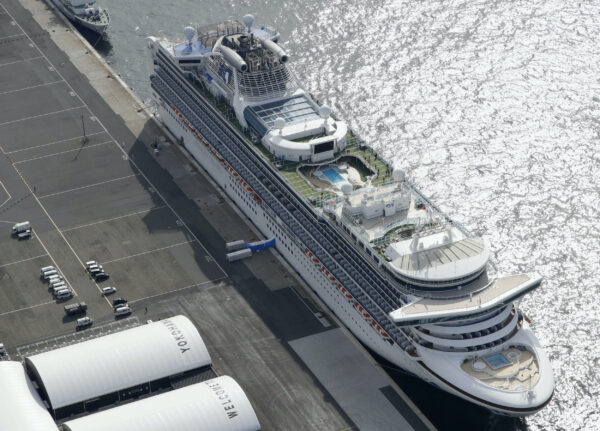 "The ship has sufficient fuel and food provisions to last until the end of the voyage. We are providing free Internet and phone access for our guests and crew so they can contact loved ones at home, though Internet access in general has been challenging in the area. We are making regular announcements on board," the Seattle-based company said in a statement.
It comes as Japan has held the Diamond Princess cruise ship, which has about 3,700 people on board, in quarantine for two weeks. The cruise company said Friday that 61 people have been confirmed to have coronavirus.
On top of that, four passengers on Royal Caribbean ship Anthem of the Seas were rushed to hospitals in New Jersey "for further screening," according to local officials. Bayonne Mayor Jimmy Davis confirmed the ship docked in Bayonne on Friday, saying that about two-dozen passengers have been screened for the virus.
"A cruise ship is a very particular environment in which you can have higher levels of transmission even with a virus that isn't very efficient with transmission," Dr. Michael Ryan, executive director of the World Health Organization's Health Emergencies Program, said during a Friday morning press conference.
So far, federal health officials have confirmed 12 cases of coronavirus in the United States, including in California, Massachusetts, Illinois, Wisconsin, Arizona, and Washington state.
Zachary Stieber contributed to this report.