News Analysis
Japan now sees the defense of Taiwan as integral to the security of Japan and is intensifying its security engagement with Taiwan through its U.S. alliance.
U.S. Secretary of State Antony Blinken on Jan. 6 met with Defense Secretary Lloyd Austin, Japanese Foreign Minister Hayashi Yoshimasa, and Japanese Defense Minister Kishi Nobuo to discuss collaboration on emerging defense-related issues. The meeting report said that China had continued to violate international norms, provoking and raising tensions across the Taiwan Strait.
"We consider Taiwan a very important partner with which we share fundamental values such as freedom, democracy, basic human rights and rule of law," Japanese Economy Minister Yasutoshi Nishimura stated at a news conference on Sept. 24.
A recent poll found that 80 percent of Japanese identified China, rather than North Korea, as the country's biggest security threat. The challenge to Japan comes not only in the Senkaku Islands, but increasingly, Tokyo equates current threats to Taiwan as future threats to Japan. The Japanese government regards supporting Taiwan as necessary to protect Japan's interests from China's strategic intentions.
Japan's Deputy Prime Minister Taro Aso said that if Taiwan was to come under severe threat, "it would not be too much to say that it could relate to a survival-threatening situation" for Japan. Japanese netizens are similarly saying, "Resist China and assist Taiwan."
Taiwan and Japan are geographically in the same operational theater as the U.S. Seventh Fleet. Japan and the United States in April 2021 issued a joint statement, opposing the Chinese regime's aggressive actions that are inconsistent with the international rules-based order, including exercising unlawful maritime claims and engaging in economic and military coercion. Additionally, the two countries wish to ensure freedom of navigation and overflight, in keeping with the U.N. Convention on the Law of the Sea. The U.S.-Japan Alliance for a free and open Indo-Pacific supports sovereignty and territorial integrity in the region.
The three primary threats in the region are Beijing's claims to the Senkaku Islands, loss of freedom of navigation in the Taiwan Strait, and the Chinese Communist Party's (CCP) plan to take Taiwan. Article 5 of the U.S.-Japan Treaty of Mutual Cooperation and Security applies to the Senkaku Islands, obligating the United States to come to Japan's aid if the islands are attacked.
On the preservation of the Taiwan Strait, which is crucial to global shipping, Japanese State Minister of Defense Yasuhide Nakayama said that Japan and its allies must counter incursions by China and Russia in local waters. Japan is also fortifying its own national defense capabilities, including nuclear. Additionally, the Japanese government has prioritized the completion of the Futenma Replacement Facility at Henoko, which will serve as a U.S. Marine Corps Air Station.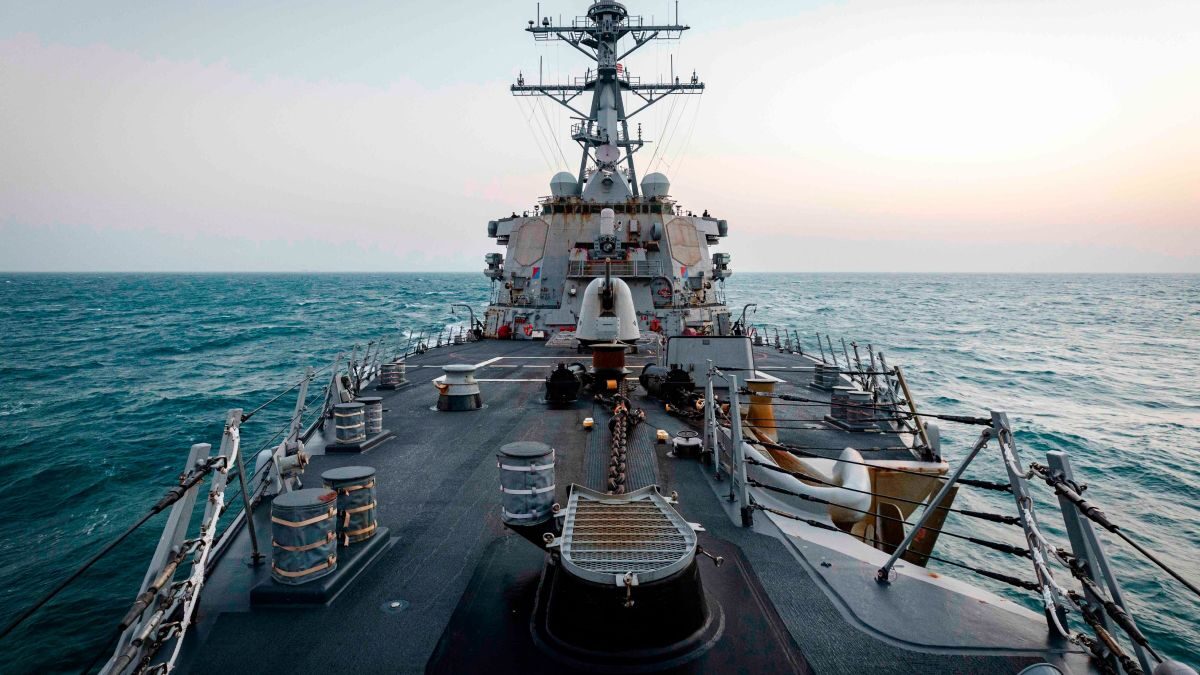 Supporting Taiwan
Increasingly, Japanese foreign policy has been addressing the Chinese regime's alienation of Taiwan.
After Beijing imposed import tariffs on Taiwan pineapples, Taiwanese Foreign Minister Joseph Wu launched a "Freedom Pineapple" campaign to oppose China's unfair trade practices. President Tsai Ing-wen encouraged the public to buy Taiwan pineapples in a bid to stand against CCP bullying.
Japan joined in, with the Fuji News Network (FNN) running the headline, "Let's Eat Taiwan Pineapples." Japanese netizens also encouraged the public to support Taiwan and oppose the CCP by eating Taiwan pineapples. As a result of increased demand, Japan purchased over 6,000 tons of pineapples.
Japan supported Taiwan's inclusion in the Comprehensive and Progressive Agreement for Trans-Pacific Partnership (CPTPP). Taiwan's application elicited anger from the CCP, as it attempted to prevent the island nation from participating in the international community. Taiwan Democratic Progressive Party (DPP) lawmaker Lo Chih-cheng responded, saying that "Taiwan, as a sovereign and independent country, has the right to promote bilateral and multilateral ties with all countries." Aso expressed skepticism about China's membership, seeing its state-owned enterprises as a violation of group norms.
In addition to supporting Taiwan's membership in the CPTPP, Japan joined the Global Cooperation and Training Framework (GCTF), which was founded by the United States and Taiwan in 2015, and now has 100 members.
Nakayama called for Japan to "wake up" to Beijing's aggressive actions, saying that Japan should protect Taiwan as a sovereign country. He went so far as to question whether countries like Japan and the United States should continue to abide by the "one-China" policy. Japan's 2021 defense white paper mentions Taiwan over 185 times, saying that the security and stability of Taiwan is important for Japan.
Last year, Taiwan's DPP and Japan's Liberal Democratic Party (LDP) held a virtual meeting to discuss the growing Chinese threat and mutual cooperation on defense. A hindrance in the Japan-Taiwan alliance is that, as a result of switching diplomatic recognition from Taipei to Beijing, Japan can no longer have very direct and meaningful defense cooperation with the island nation.
Japan does not even have a defense attaché in Taipei. Consequently, Japan must work through the United States in order to have defense cooperation with Taiwan, through the Taiwan Relations Act (TRA). The TRA obligates the United States to help Taiwan with its defense capabilities, making America the largest, most powerful country that maintains close ties with Taiwan, including increasing defense cooperation.
When former President Donald Trump declassified the "U.S. Strategic Framework for the Indo-Pacific," it was discovered that the plan included both Taiwan and Japan. It stated, "Devise and implement a defense strategy capable of defending the first-island-chain nations, including Taiwan."
The U.S.-Japan Global Partnership statement, while stressing "the importance of peace and stability across the Taiwan Strait," does not actually obligate Japan to fight for Taiwan—but it is a step closer. A few months after signing the statement, Aso said that Japan "would have to defend Taiwan."
Japanese Prime Minister Kishida Fumio had been moderate on China when he was foreign minister in the Abe administration. As prime minister, however, he has transformed into a China hawk, pledging to coordinate with other like-minded nations to stand against Chinese expansionism under CCP leader Xi Jinping. After previously rejecting warnings by Japan's defense ministry, Fumio now agrees that the defense of Taiwan is crucial to Japan's own security.
The United States, Japan, and Taiwan realize that maintaining freedom of navigation in the Taiwan Strait is predicated on keeping Taiwan free. As a result, the three countries are increasing their defense cooperation to stand against CCP aggression.
Views expressed in this article are the opinions of the author and do not necessarily reflect the views of The Epoch Times.