Japan Confirms High Levels of Pesticide in Chinese Dumplings
March 15, 2008 12:00 am Last Updated: March 15, 2008 12:00 am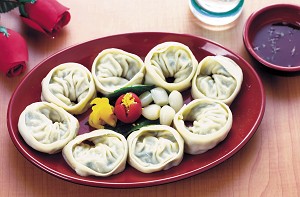 Test results have confirmed that high levels of the pesticide Methamidophos were contained in dumplings from China, Japanese police said in a Ming Pao Daily News report. The pack of dumplings poisoned a Japanese family of five in late January.
Police said on March 12th that the level of Methamidophos in the dumplings was over 3,000 ppm, which is 10,000 times higher than the maximum safety level. Experts believe that such a high dose of Methamidophos cannot be from residual pesticide, but that the pesticide was purposely mixed into the dumplings.
Methamidophos is the active ingredient in a commonly used mite-killing organophosphorus insecticide.
Police said the test was done on the sample of dumplings that the poisoned family had vomited. A five-year-old girl in the family had become unconscious after consuming the poisonous dumplings. All five victims were discharged from hospital in mid-February after being admitted for about a month.
Japan Broadcasting Corporation(NHK) quoted Assistant Professor Toshio Maki from Tokyo Seiei College saying that it was shocking that such high levels of Methamidophos were found in the dumplings.
"It is like dipping the dumplings into the pesticide and it is fatal for a child to eat even one. It is far from being residual pesticide. The only possible explanation is that the pesticide was added into the dumplings for some reason," he said.
China's public security authorities held a press conference recently, denying the possibility that the pesticide was mixed into the dumplings in China.
Chinese Foreign Ministry spokesman Qin Gang said on March 13 that the Chinese Ministry of Public Security will soon send an expert team to Japan to exchange views about the investigation and test results of the poisonous dumplings.