Japanese Health Minister Katsunobu Kato told reporters on Saturday that some 78 patients tested positive for the new coronavirus, including 67 from the Diamond Princess cruise ship that's docked in Yokohama.
The new cases on the ship bring the total among passengers to 285.
The patients who test positive are taken to hospitals.
Authorities let 11 passengers disembark on Friday, moving them to a quarantine facility on shore. The move was announced for passengers 81 or older and those with underlying medical conditions, or who were in cabins on the inside of the ship without windows.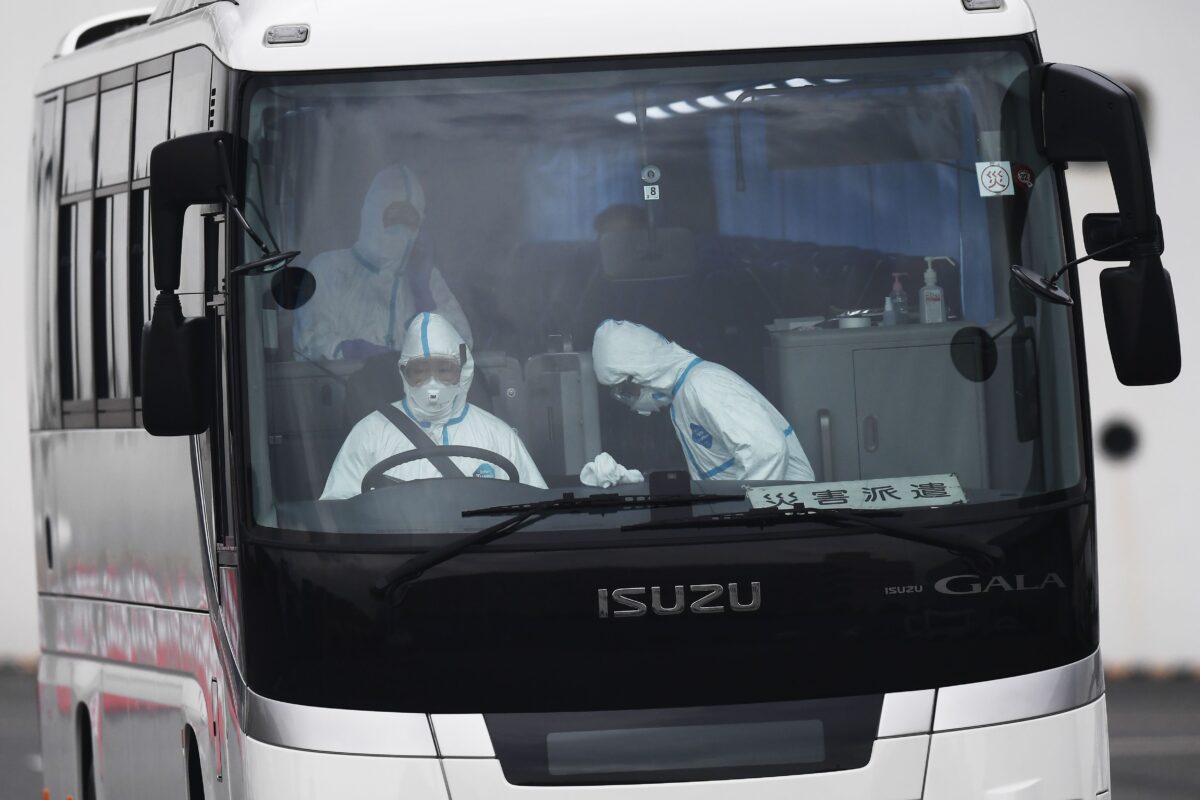 The ship, owned by Carnival Corp. and operated by Princess Cruises, has been quarantined since arriving in Yokohama on Feb. 3, after a man who disembarked in Hong Kong before it traveled to Japan was diagnosed with the virus. It arrived in Yokohama with approximately 3,700 passengers on board. Japanese public broadcaster NHK has reported that there were more than 400 U.S. citizens on board.
Princess Cruises has canceled scheduled trips to and from Asia, including some trips departing from Japan through March 12 and trips departing from China through June 11. Some cruises slated to depart in April and May were shifted to leave from Tokyo instead of Shanghai, China.
Eleven more people who weren't passengers on the ship tested positive for the new virus, Japanese authorities said on Saturday, NHK reported.
One of the patients, a surgeon, works at a hospital in Wakayama Prefecture where another doctor tested positive earlier, officials said. His wife and a patient at the hospital also tested positive.
The others are in Tokyo; seven of them were in close contact with a taxi driver who tested positive for the virus. They were found when authorities began investigating the driver's contacts.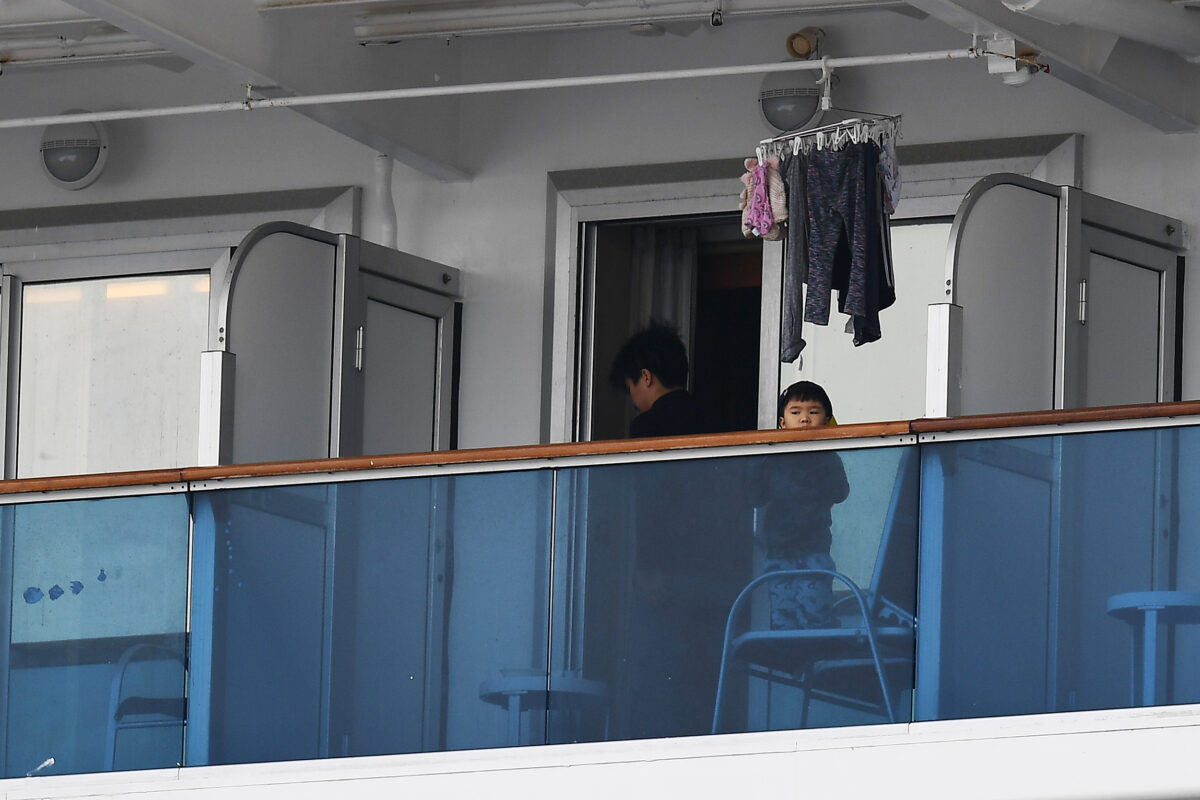 Authorities said the total number of infections in the county is now over 330.
The new reported cases came after the United States announced plans to evacuate Americans held in quarantine on the Diamond Princess.
The U.S. Embassy in Tokyo told American passengers and crew that a State Department-charted flight would arrive late Sunday.
"Should you choose not to return on this charter flight, you will be unable to return to the United States for a period of time," the embassy told Americans in an email. "The Centers for Disease Control and Prevention will make a final determination on this matter."
People who choose to get on the evacuation flight have to stay in quarantine in the United States for two weeks. Five flights carrying evacuees from Wuhan, the epicenter of the virus, have landed in the United States in recent weeks, and hundreds of people remain in isolation in Texas, Nebraska, and California.
Fifteen patients have tested positive for the new virus in the United States.
Reuters and The Associated Press contributed to this report.