South Korean President-elect Yoon Suk-yeol and Japanese Prime Minister Fumio Kishida have agreed to revive the countries' long-strained relations, which have been plagued by disputes over wartime issues.
The visiting South Korean delegation met with Kishida for talks on April 26 and handed him a handwritten letter from Yoon expressing his hope for improved relations between the two nations.
"Given that the rules-based international order is threatened, strategic cooperation between Japan and South Korea, as well as Japan, the United States, and South Korea is needed more than ever," he said. "We have no time to spare in improving Japan–South Korea relations."
Chung Jin-suk, the head of the South Korean delegation, said in the meeting with Kishida that they shared a common view of advancing forward-looking relations and pursuing "shared interests," South Korea's Yonhap News Agency reported.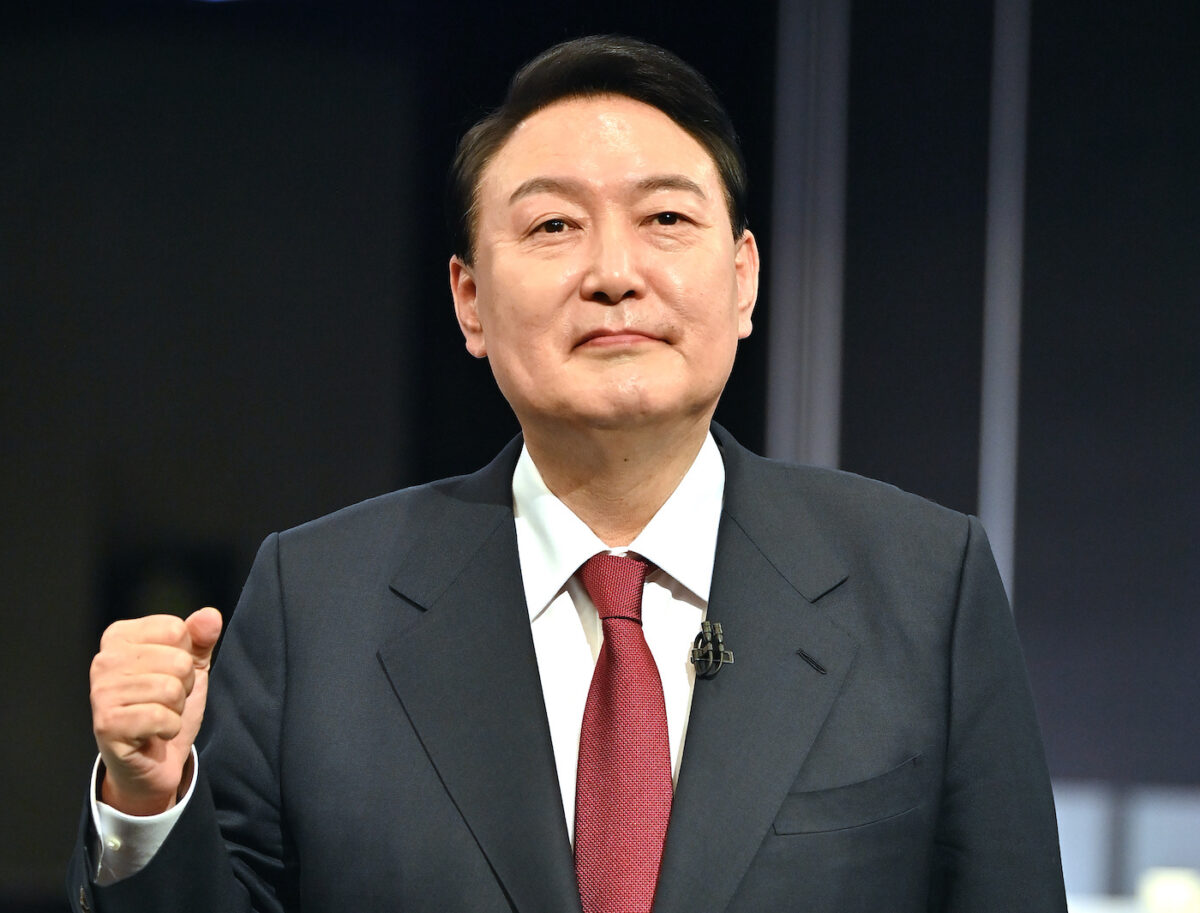 Yoon, who will take office on May 10, has stated his intention to improve relations with Japan amid nuclear threats from North Korea.
His delegation also discussed with Kishida the issue of Japan's wartime sexual slavery and forced labor, which has been a source of friction between the two countries.
Yoon had previously spoken of the need for leaders of the two countries to enhance communication, but the legacy of Japan's 1910–1945 colonization of the Korean Peninsula and wartime occupation could still foil his efforts.
The latest issue to inflame old animosity was a South Korean court ruling that Japanese companies must compensate South Koreans who were victims of forced labor during Japan's occupation of the Korean Peninsula.
In 2018, South Korea's Supreme Court ordered Mitsubishi Heavy to compensate victims of forced labor, but the company refused to comply as Japan argued that the issue had already been settled under a 1965 treaty. The issue stirred anger on both sides and threatened to damage trade between the two countries and undermine security cooperation.
The seven-member delegation arrived in Japan on April 24 for a five-day visit amid speculation that Kishida might attend Yoon's inauguration ceremony.
The last time a Japanese prime minister attended a South Korean presidential inauguration was in 2008.
Reuters contributed to this report.