Duggar fans have long been wondering why some of the oldest kids in the family aren't dating yet, and some answers have finally come out.
The speculation has been especially rampant about Jana Duggar, who at 24 is the oldest daughter of Jim Bob and Michelle, and Jinger Duggar, who at 20 is just behind just-married sisters Jill and Jessa.
Jana's single status has been attributed by some to the extent her parents rely on her to help babysit the younger kids and also help homeschool them.
But Jim Bob, appearing to speak for the first time about the situation, says that a lot of guys have expressed interest in Jana yet she hasn't felt connected to any of them.
"Jana is one of the prettiest girls in the world and one of the sweetest girls," Jim Bob told People magazine. "There have been a lot of guys who have been interested in her, I have gone to hear about each one, and so far she hasn't felt that is the way the Lord is leading."
Jana also said that she's biding her time until the right guy appears.
"We've always gotten different ones asking, 'When is it going to be your turn? When is it your time?' " Jana said.
"I just think for me I am just waiting and we'll see. When God brings that one along it will be his timing."
MORE: Jana Duggar on Marriage, Volunteering, Loving Your Enemies (+Pictures)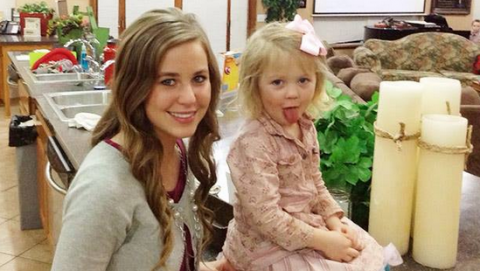 Jinger, who served as the maid-of-honor at Jessa's recent wedding to Ben Seewald, and is known by fans as one of the most independent women in the Duggar clan, has also had a lot of guys trying to court her.
"Jinger is just a dynamic girl that a lot of guys have been interested in," Jim Bob said. "But so far, she has not been interested in the guys."
Jinger, who did not address her single status said that it was tough to have Jessa leave the clan to be married.
"I definitely cried once or twice, a couple of different evenings thinking about Jessa leaving," she said. "It is a different season of life. Those special memories in the girls' room, us up chatting late at night, is one thing I think about and start tearing up."
MORE:
Jana Duggar: Photos, Hobbies, Facts for Oldest Daughter of Jim Bob and Michelle Duggar
Jinger Duggar: What 'Growing Up Duggar' Revealed About Jim Bob and Michelle's Daughter (+Pictures)
Jana Duggar Pictured Driving Family's Tour Bus in Middle of the Night; Fans React (+Photo)