Sen. Ron Johnson (R-Wis.) said an electoral vote challenge on Jan. 6 to the results from certain states, planned by about a dozen other Republican senators as well as a number of GOP House members, is a way to restore confidence in the process.
Several days ago, a group of 11 senators led by Sen. Ted Cruz (R-Texas) said they would object to electoral votes unless an emergency bipartisan audit in light of allegations of election fraud was carried out. Before that, Sen. Josh Hawley (R-Mo.) announced that he would become the first senator to join the House GOP effort, which requires a representative and a senator to officially object.
"We are not attempting to thwart the democratic process, we're acting to protect it," Johnson told NBC News on Jan. 3.
Democrats have launched similar efforts in recent elections, most notably in January 2005, when former Sen. Barbara Boxer and former Rep. Stephanie Tubbs Jones, both Democrats, challenged the electoral vote certification for then-President George W. Bush in favor of Democratic challenger John Kerry.
Johnson, who heads the Senate Homeland Security Committee, said he wants a "bipartisan commission to organize all the allegations … acknowledge the problem areas that have not been explained so that we can restore confidence in the election system."
"This is an unsustainable state of affairs now. That's all we're saying. As long as someone will be objecting to this, let's propose a solution of transparency, investigation, and with a commission," he said.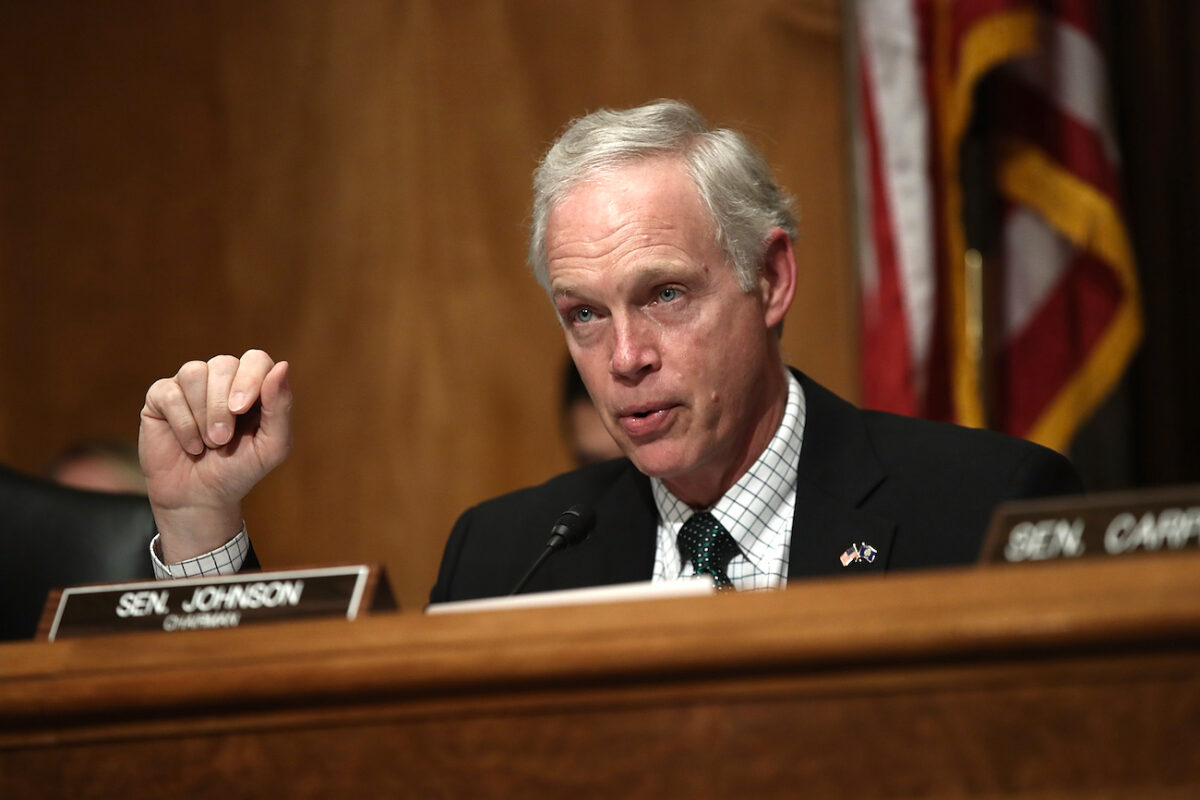 Johnson argued that mainstream news outlets have dropped "the pretense" of being nonpartisan entities, noting that they didn't cover issues that could be potentially problematic for Democrat Joe Biden. Johnson was responding to allegations by NBC moderator Chuck Todd.
"You carried that water for years," Johnson said. "You destroyed the credibility of the press."
Some Senate Republicans have pledged not to join the electoral challenge, including Sens. Mitt Romney (R-Utah), Lisa Murkowski (R-Alaska), and Pat Toomey (R-Pa.). On Jan. 3, Sen. Tom Cotton (R-Ark.) said he wouldn't join the effort.
"The Founders entrusted our elections chiefly to the states—not Congress," Cotton said. "They entrusted the election of our president to the people, acting through the Electoral College—not Congress. And they entrusted the adjudication of election disputes to the courts—not Congress."
Senate Majority Leader Mitch McConnell (R-Ky.) and Senate Majority Whip John Thune (R-S.D.) have reportedly warned Republican colleagues about the electoral challenge, saying it would be politically problematic.
Meanwhile, at least 40 House representatives—all Republicans—have said they would challenge the electoral vote. The effort is being led by Rep. Mo Brooks (R-Ala.).