The U.S. Department of Justice sought two last-minute sentencing enhancements against defendant Matthew L. Perna that could have meant 41-51 months in prison for his 20 minutes inside the U.S. Capitol on Jan. 6, 2021, his attorney said.
Attorney J. Gerald Ingram said he was confident the judge would have ruled against the U.S. Attorney's Office on the sentencing enhancements. When Ingram shared the news about the possible added prison time, he said he told Perna, "I thought I had it under control."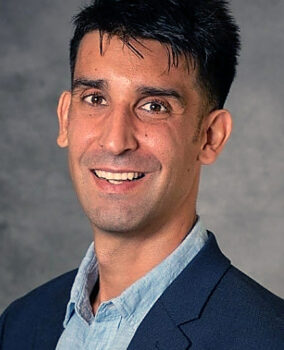 Perna, 37, worn down by more than a year of court hearings, mistreatment by the community, and fearing extended time behind bars, took his own life on Feb. 25 at his home in Sharon, Pennsylvania. He was scheduled to meet with Ingram the next day to talk more about sentencing.
Perna will be buried Wednesday in Pennsylvania. He would have turned 38 in June.
"I feel horrible about the entire thing," Ingram told The Epoch Times.
Ingram said the U.S. Attorney's Office was not fair to his client, and the sentence enhancers went far beyond anything Perna did on Jan. 6.
"The United States Attorney's Office for the District of Columbia, in my estimation, has been highly inconsistent in how they treat these people," said Ingram.
"This is not the way to heal America," Ingram said. "I truly believe that the people that entered the Capitol should be held responsible, but I don't believe that they should be driven to suicide, nor do I believe that they should serve years in jail unless there is an egregious conduct that they displayed while in the Capitol."
The government planned to ask U.S. District Judge John D. Bates to apply one sentencing enhancement from federal guidelines for "causing or threatening to cause physical injury to a person, or property damage, in order to obstruct the administration of justice," Ingram said.
This was apparently based on a short video clip shot by the media outlet Townhall that allegedly shows Perna throwing a metal pole. The clip might have been shown at Perna's sentencing.

The 5-second video clip shows a crowd gathered outside double doors at the Capitol. Someone had just sprayed a fire extinguisher at the crowd from inside a second set of interior doors. A man who appears to be Perna took a metal pole and threw it into the foyer between the sets of double doors.
No one is visible in that space when the pole clanged to the floor. Shortly after, two people emerged from the interior doors and two rioters entered the foyer and picked things off the floor.
Could Have Meant 51 Months in Prison
Ingram said "causing or threatening harm" was never a part of the charges, nor was it brought up during plea negotiations. Under sentencing guidelines, this would add eight levels to Perna's base offense score under federal sentencing guidelines.
Prosecutors also sought a sentence enhancement for "substantial interference with the administration of justice." That refers to the U.S. Congress' certification of Electoral College votes, which was delayed some six hours by rioting and unrest at the Capitol.
The "substantial interference" enhancement would add three levels to Perna's sentencing score, which results in a sentencing range of 41 to 51 months in prison, Ingram said.
Perna's potential prison time could have been as long as 71 months, but he pleaded guilty as part of an agreement with prosecutors. That reduced his potential exposure, assuming the judge accepted the government's recommendation.

William Miller, public information officer for the U.S. Attorney's Office in Washington, said, "No sentencing memorandum was filed in this case and so the government had not made a recommendation."
Prosecutors had until March 24 to submit recommendations to the court for Perna's April 1 sentencing hearing. Miller said U.S. Attorney Matthew Graves would have no comment about the office's discussions with Ingram and Perna.
Ingram said 18 U.S. Code § 1512, under which Perna was charged with a felony, is much broader than actions alleged in the enhancement recommendation.
"The statute is broader in scope than the guideline enhancement," Ingram said. "And even if that guideline enhancement applies, in my humble estimation, a five-hour delay (in certifying electoral votes) is not substantial interference.
'They Would Have Lost That Issue'
"Substantial interference with the administration of justice in my mind is bribing a witness, creating fake evidence, suborning perjury; it's not a five-hour delay in the certification of an election."
Ingram said he believes Perna would have prevailed before the judge on the recommended enhancers.
"They would have lost that issue. We had a fair-minded judge," he said. "If our judge had to decide that issue, he would have decided that issue against the government on the basis of the evidence they presented, which is that short video segment."
According to court records, Perna and Stephen Ayres entered the Capitol at 2:47 p.m., staying inside for about 20 minutes. Congress had adjourned nearly 30 minutes beforehand due to rioting on the grounds. Vice President Mike Pence, who presided over the certification of Electoral College votes, departed the Capitol at 1:57 p.m. Vice President-Elect Kamala Harris left the Capitol in the morning.
Perna admitted to FBI agents that in a moment of frustration, he tapped on a Capitol window with a metal pole. There is no allegation from the government that this caused any damage. It's not clear at what time Perna allegedly threw the metal pole, although it appears to be shortly before police forced the crowd out of the building.
Later that day, Perna posted a video to Facebook that shows him talking with two other people about the events of the day. The result of Jan. 6, he said, was to show that Pence was "a traitor." He also remarked, "It's not over, trust me."
Ingram said the proposed sentence was out of line with what Perna did at the Capitol.

"That's three and a half years for someone who's never been in trouble," he said. "All he did was go to the Stop the Steal rally, walk to the Capitol, because he was told by the speakers to do that. Then he entered the Capitol. All he did was wrongfully enter the Capitol."
When Perna entered the Capitol with other protesters, they walked past two police officers, court records said. He appears on video inside the Capitol, wearing a red "Make America Great Again" sweatshirt and chanting, "USA, USA, USA!"
"The stipulated factual basis contains no reference to causing or threatening harm to either persons or property," Ingram said. "Mr. Perna, unlike many of the other people—who were not charged with a felony, by the way—he didn't have zip ties. He didn't have duct tape. He wasn't wearing body armor. He didn't have any walkie-talkies, communication devices.
"Once he entered, he stayed in the lobby," Ingram said. "He did not enter the House chamber. He did not enter the Senate chamber. He did not enter any private office."
Ingram said the decision to seek harsh sentence enhancers was a decision made at the management level of the U.S. Attorney's Office.
"This wasn't the line prosecutor that made these decisions, it was his supervisors. They gave him marching orders. And he had no choice but to do what they instructed him to do."