SANTA ANA, Calif.—A former Chapman University law professor who represented Donald Trump near the end of his presidency agreed in federal court Jan. 24 to begin a process of vetting his work emails to determine which ones will be allowed to be shared with the House of Representatives panel investigating the Jan. 6, 2021, Capitol breach.
John Eastman, who then-President Trump hired to look into alleged election issues, argued in court that the Jan. 6 committee does not have the standing to subpoena almost 19,000 emails sent from his Chapman email account between Nov. 3, 2020, and Jan. 20, 2021, due to attorney-client privilege he had with Trump and other potential clients.
The Jan. 6 committee is a group of House Representatives formed by mostly Democrats who have subpoenaed a number of officials related to the U.S. Capitol riot.
After having his Chapman University emails subpoenaed by the committee, Eastman was seeking a temporary restraining order in court to block the transfer, claiming it was a violation of his First, Fourth, and Fifth Amendment rights.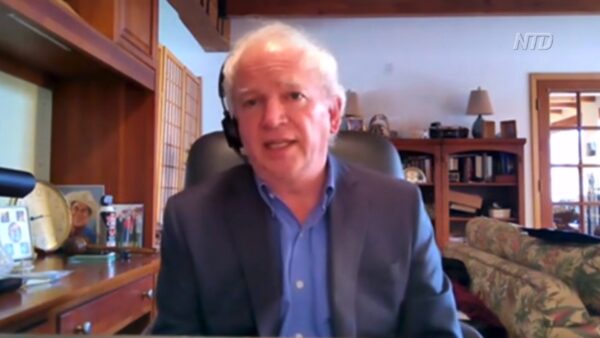 Eastman's lawyer, Charles Burnham, argued in court that the Jan. 6 committee has failed to show why Eastman's work emails are so important to them.
"The purpose of congressional committees is not to do anything partisan, they are to give members of congress the information they need to write laws," Burnham said.
Burnham also noted that Eastman was not given nearly enough time from the date of a Jan. 18 subpoena for his emails to be able to comply—only allowing three days until it was due.
Douglas Letter, counsel for the committee, said in court that the committee has reached out to Eastman a number of times for the emails, and that he asserted his Fifth Amendment right every time.
"The subpoena itself is very limited," Letter said. "It asks for materials from the election to inauguration date. We tried hard to narrow this in scope."
Nearing the end of the hearing, Judge David Carter said he would likely deny Eastman's First and Fourth Amendment claims for the restraining order, and encouraged the two sides to compromise by allowing Eastman to go through the emails and determine which ones were subject to attorney-client privilege, before turning them over to the committee.
Both sides agreed to this arrangement.
Representing Chapman University was Fred Plevin, who said the university's "interest is in complying with its legal obligations in response to the subpoena."
Plevin also said the university never authorized Eastman's representation of Trump, which goes against its 501(c)(3) non-profit status to work with a political candidate.
In response, Eastman's team said he had talked with the school's dean about representing Trump and was only told to take the Chapman name off the emails.
Eastman ended his work with Chapman University in January 2021 after students and faculty had an outcry regarding his speech at the Jan. 6 rally, even though he is never alleged to have entered the Capitol.