James Woods, the longtime actor and outspoken conservative, said he's refusing to delete a meme that he said got him locked out of Twitter.
Woods posted the image on July 20, and it appeared to be a hoax meme that encouraged men not to vote in the upcoming midterm elections. It's not clear where the meme originated, but 4chan's /pol/ board has a history of creating memes that use leftist jargon and ideologies to achieve the opposite outcome or to simply troll users on social media websites like Twitter and Facebook.
Woods told The Associated Press that he interpreted an email from Twitter, which said his tweet "has the potential to be misleading in a way that could impact an election," as meaning that he would only be allowed back on the social media platform if he does what the tech company says.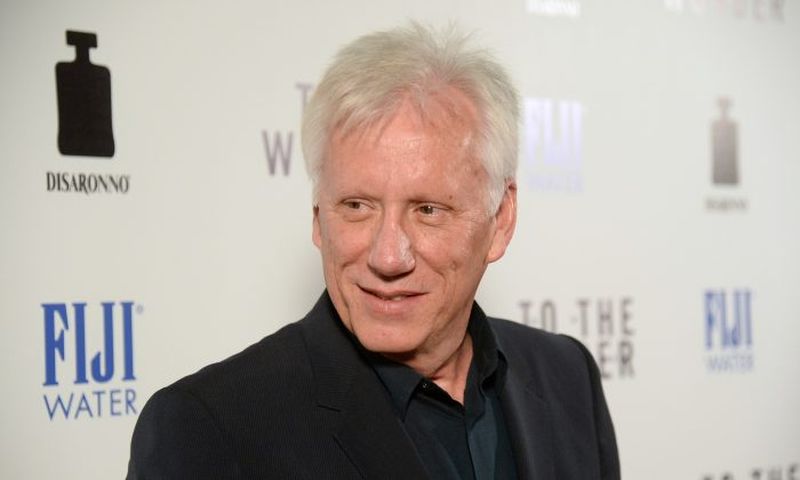 "Free speech is free speech—it's not Jack Dorsey's version of free speech," Woods said, referring to Twitter's  CEO.
"The irony is, Twitter accused me of affecting the political process, when in fact, their banning of me is the truly egregious interference," Woods told AP. "Because now, having your voice smothered is much more disturbing than having your vocal chords slit. If you want to kill my free speech, man up and slit my throat with a knife, don't smother me with a pillow."
According to a Twitter user who identifies herself as the actor's girlfriend, Woods also blasted Dorsey as "a coward" before adding, "There is no free speech for Conservatives on" Twitter.
In the AP report, Woods said Twitter's move was dangerous for free speech online.
"I wish this were about an unknown Twitter user so that I could be even more passionate about it," the actor told the news outlet. "This is not about a celebrity being muzzled. This is about an American being silenced … one tweet at a time."
Woods's Twitter page, which has 1.73 million followers, is still online, but he said that he cannot access it.
He last tweeted on Sept. 20 about reports of Democratic Sen. Dianne Feinstein's driver being a spy for the Chinese Communist Party.
This may well be the most serious espionage transgression in modern American history. @SenFeinstein #ChineseSpy https://t.co/ETKJPBcZP6

— James Woods (@RealJamesWoods) September 20, 2018
The allegedly egregious tweet that got him banned included the aforementioned meme, which said, "We're making a Woman's Vote Worth more by staying home." It also had hashtags such as #LetWomenDecide and #NoMenMidterm.
Woods wrote of the meme: "Pretty scary there is a distinct possibility this could be real. Not likely, but in this day and age of absolute liberal insanity, it is at least possible …"
Woods is best known for his roles in "Casino," "Once Upon a Time in America," and "Videodrome."
The move comes as InfoWars' Alex Jones was banned by PayPal for alleged hate speech, according to reports. Facebook, Twitter, and YouTube banned Jones several weeks ago.