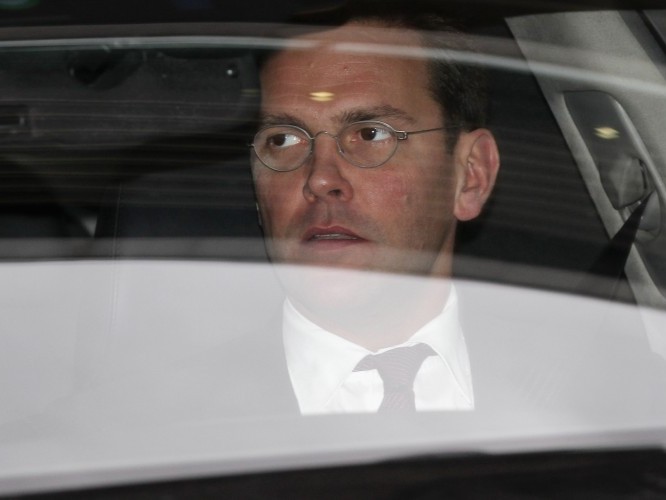 James Murdoch resigned as chairman of BSkyB, citing that his role at the broadcaster "could become a lightning rod" amid phone hacking allegations.
"As attention continues to be paid to past events at News International, I am determined that the interests of BSkyB should not be undermined by matters outside the scope of this company," James Murdoch said in a statement on Tuesday.
Nicholas Ferguson, a senior director, will replace Murdoch as chairman of the firm. Rupert Murdoch, the father of James Murdoch and CEO of News Corporation, will remain the nonexecutive director of BSkyB. News Corp. owns around 39 percent of BSkyB.
News Corp. President Chase Carey said in a statement that they were "grateful for James Murdoch's successful leadership of BSkyB."
"He has played a major role in propelling the company into the market-leading position it enjoys today and in the process has been instrumental in creating substantial value for News Corp. shareholders," the statement reads.
The younger Murdoch recently stepped down from his position at News International, a subsidiary of News Corp., and moved from London to New York. At the time, he said he would concentrate on managing his father's television businesses.
According to the London Telegraph, Britain's Culture, Media, and Sport Select Committee will soon deliver a critical reportover allegations of phone hacking and Murdoch's alleged role in the scandal.