In life, as in business, there is usually a beginning, middle, and end. The words may change, but the meaning remains the same.
Such was the case recently when I sat down with Wolfgang Hoffmann, president of Jaguar Land Rover Canada (JLR) one pleasant summer afternoon.
JLR was unveiling a hand-built, stunning-looking vibrant red Jaguar I-Pace concept vehicle while also presenting one of their Formula-E racing cars and the team's drivers. While yet to appear as a production model (anticipate late 2018), Mr. Hoffmann's pride in showing off JLRs newest foray into a developing automotive category, the battery electric vehicle (BEV), was practically palpable.
Success in a Crowded Marketplace
Epoch Media Group: While JLR may likely never hit the dizzying heights of any of Detroit Three automakers in terms of sales, revenue, and profitability, this successful manufacturer of prestige vehicles continues to break new, heretofore unimagined heights of overall numbers with every passing month.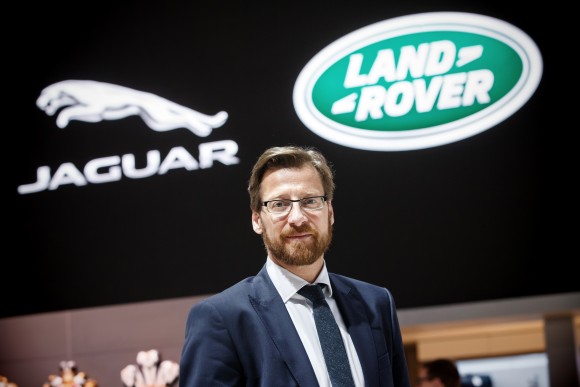 Wolfgang Hoffmann: Yes, and we anticipate July numbers to continue with that trend, too. (Indeed, they did—Jaguar sales were up by 12 percent and Land Rover by 11 percent.) Stepping back for a moment, Jaguar Land Rover is the largest automotive manufacturer in the United Kingdom, built around two iconic British car brands: Land Rover, the world's leading manufacturer of premium all-wheel-drive vehicles; and Jaguar, one of the world's premier luxury sports sedan and sports car marques. As an established player in the automotive realm, we have been fortunate to have been hit by lightning twice—with Ian Callum and Gerry McGovern as the design directors of Jaguar and Land Rover, respectively. Since its introduction, the F-Pace, Jaguar's first crossover utility vehicle (CUV) has performed consistently well: Canadians looking for performance, can have that plus exceptional design and engineering, too. Further, The Range Rover Sport and Discovery Sport continue to appeal to customers looking for a little more refinement from vehicles which can also easily tackle difficult terrain with ease.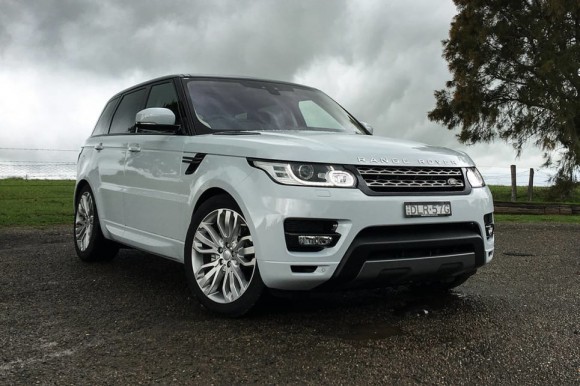 Epoch Media Group: In June of this year, industry pundit, Dennis DesRosiers stated that at this point in time, 70 percent of all automotive sales in Canada could be attributed to the light truck market—typically comprised of pick-ups, CUVs, and SUVs. Great news for any manufacturer that builds them such as Land Rover whose product line-up falls into that category. How does that "news" affect Jaguar? Does it make a difference, have any impact one way or the other in the company's general direction?
Mr. Hoffmann: Not really, no. In fact, in the premium market, the number is closer to 63 percent. Regardless, as a brand, we have this valuable unique cache—earned over many years. Today there is a general confidence with the brand from a consumer and dealer network standpoint. This bodes well for the future. There has been explosive growth on the Jaguar side of our business: in fact we are seeing greater younger customers than before, individuals who now have an expectation, and Jaguar can help address and ultimately provide that. The impact that CUVs sales have had on the industry is astounding and welcome. But we see no major negative impact for Jaguar. More people seem to be looking for and finding the performance, technology, design, and luxury in our range of sedans and sports coupes. After all, that's what we built the overall business on. While the F-Pace has achieved great results to date, it proves to the automotive world and our loyal customers that building an affordable, performance-oriented crossover with market appeal can be achieved. Jaguar DNA, specifically the F-Type performance coupe, is baked into the F-Pace which is now a gateway product, in some respects to a new part of Jaguar's future.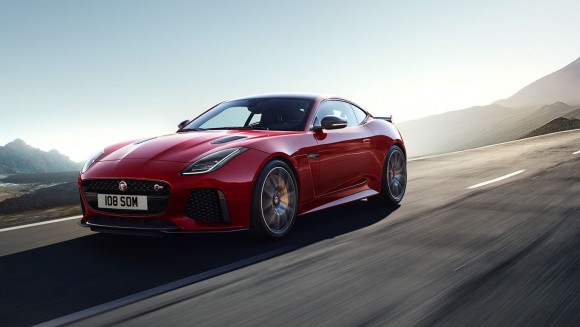 Jaguar's First Battery Electric Vehicle
Epoch Media Group: You are referring to the introduction of the Jaguar I-Pace—the iconic brand's initial venture into the world of carbon-footprint reduction by way of designing a battery electric vehicle (BEV) that looks unmistakably like a Jaguar—from any angle?
Mr. Hoffmann: Yes! Our design team led by Ian Callum has done, I think, an excellent job in engineering a vehicle which manages to hit all the appropriate marks for a BEV and then some. For our first EV, we believe that the I-Pace is a stunning vehicle which has been receiving accolades from all who see it. With some technology unique to JLR, when this performance EV hits showrooms next year it will likely do well. At Jaguar, we have a distinctive brand, a distinct look. For us, an EV should build upon our brand recognition from every department. This is without a doubt, a Jaguar. Allow me to sum it up: the I-PACE Concept in tests launches you from 0-100 km/h in around 4 seconds via 516 lb.-ft. of instant torque and 400 hp of power. Driven by two electric motors, one for each axle, the I-PACE Concept will deliver a thrilling, high-performance all-wheel drive under all road conditions. Further, under test environments, this dynamic vehicle will have an anticipated range of 386 kilometres. Not bad for our first EV!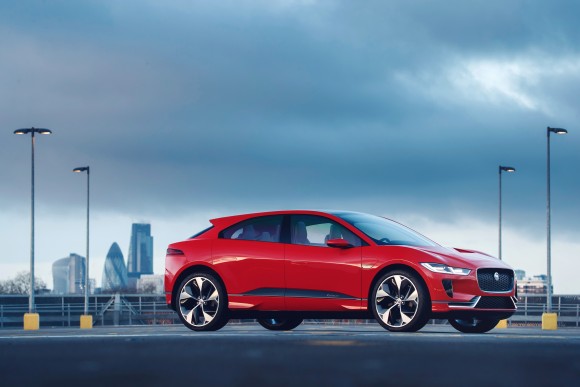 Epoch Media Group: The I-Pace seemed to come from nowhere. As far as consumers were concerned, up until a matter of a few months ago, EVs of any description were never discussed by JLR. Things were kept very quiet for a long time and then…
Mr. Hoffmann: Very true. Had anyone asked a few years ago who might be the first manufacturer of premium vehicles to introduce a performance-oriented CUV that also happens to be an electric auto, Jaguar would not have been at the top of the list. Yet here we are! In reality, it really should be no surprise since JLR, as a smaller manufacturer, tends to continually reinvest money and resources into our brand's future. Not that it's a competition, but at JLR, we cannot afford complacency. Our customers have an expectation and we must continue to deliver innovative products and inspiring designs to maintain and also build upon our reputation.
Expansion of the Dealer Network
Epoch Media Group: How important is your dealer network in the grand scheme of things? Some premium OEMs are offering more concierge-like services. Do you address specific demographic markets at the local level? How does all this fit for JLR?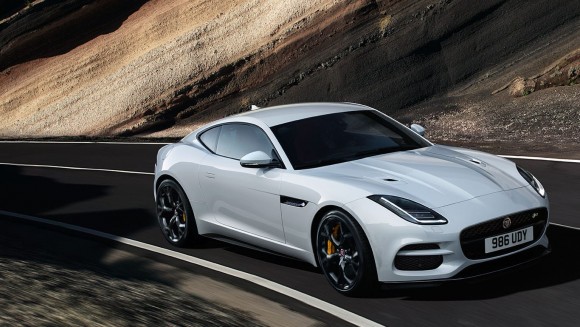 Mr. Hoffmann: While JLR has some aspects of concierge service available, we still believe that customers prefer the ability to see, touch, and yes, even smell a new car! "Kicking tires" is a well-worn tradition, something that presently we see little reason to change. Where possible, it makes sense for our dealers to provide an environment that "speaks" to their clientele. If we do not attempt to do so, that business can, and will go elsewhere. In fact, we are committed to expand our network. In fact, our short-term plan is to open seven new locations in central and western Canada by 2019, bringing our Canadian retailer network to 32. Three new outlets will be in Ontario, specifically in Brampton, Markham, and West Ottawa, and one each in Montreal, Edmonton, and North Vancouver.
Epoch Media Group: Long term additional growth is anticipated. Results for Land Rover in Canada have also been up. Seems there are parts of the Greater Toronto or Vancouver Area where Land Rovers and Range Rovers have become status-like! As a European, does this surprise you?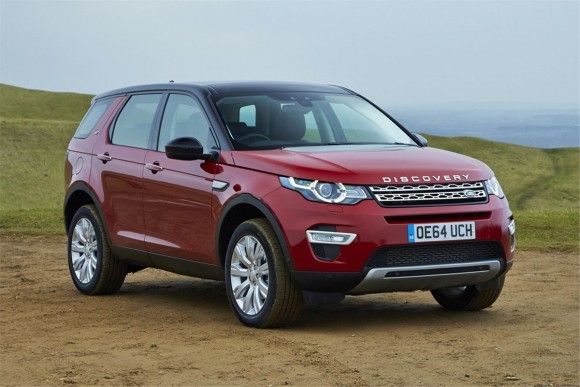 Mr. Hoffmann: To be clear, the proliferation we now witness of SUVs and CUVs is not unique to the North American continent. Had you asked me to address this 10 years ago vis-à-vis large vehicles on the generally narrow city streets of older European cities, I would have laughed somewhat skeptically? Now, it seems that they are everywhere. Have they become status-oriented? Perhaps. But for now, the cycle indicates that those autos will have success. Over the next 10 years will that still be true? Or will there be a proliferation of vehicles on the world's roads with less reliance on fossil fuels? Quite possibly. It's becoming harder to predict. Time—and the next couple of cycles/trends—will tell.
David Taylor is an independent automotive lifestyle writer, producer, and editor based in Barrie, Ontario who is fascinated by innovation and technology which enhance the overall driving experience. He's also a member of the Automobile Journalists Association of Canada (AJAC) and a Director of the Canadian Car of the Year. Follow him on Twitter @Omemeeozzie or on Instagram @hugoscaroftheweek.