To automotive enthusiasts the world over, Jaguar is a premier manufacturer of luxury sedans, sports cars and recently, SUVs offering unparalleled design with tremendous performance. 
Like most organizations, there has been highs and lows throughout its 80-year history. One relatively simple and consistent thread has been the company's vision: to produce beautiful, fast cars that are desired the world over.
Today's Jaguar lineup consists of the Jaguar XE and XF sports sedans, the XJ full-size luxury sedan, the two-seat F-Type sports car, and the brand's first-ever performance SUV, the F-Pace. Although Jaguar Land Rover was purchased from Ford in early 2008 by global conglomerate Tata Motors Limited headquartered in Mumbai, India Jaguar designs, engineers and manufactures exclusively in the United Kingdom, at their Castle Bromwich and Solihull manufacturing plants.
While Jaguar is fully engaged with sustainability initiatives and social concerns with continuous involvement in environmental and community programs, up until recently, while other OEMs were testing the waters with electric and hybrid vehicles, it appeared that eco-minded, green vehicles of any description were not on the Jaguar radar.
As it turned out, the world could not have been more mistaken!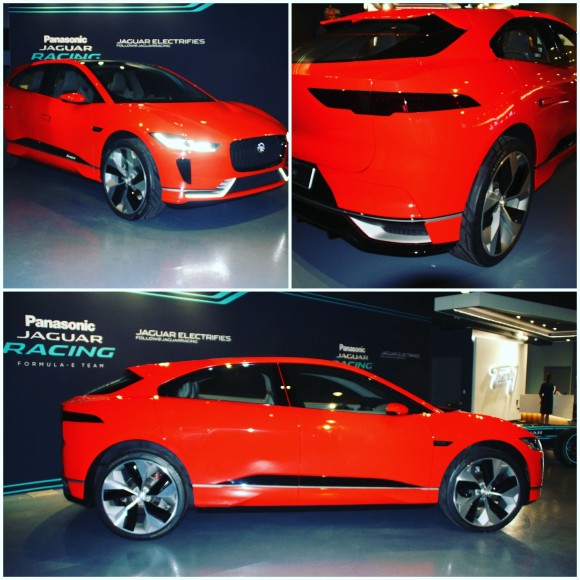 A Breathtaking All-Electric Performance Vehicle
The concept version of Jaguar's I-Pace, their potentially game-changing foray into the battery electric vehicle (BEV) world was unveiled by JLR at the 2016 Los Angeles motor show and then shown on-road in London, England in March 2017. A 100 percent production version of the I-Pace is due to be revealed at the end of 2017.
We had an opportunity recently to see this vehicle up close. One of the most visually arresting concepts ever produced by Jaguar, the breathtaking all-electric performance I-Pace SUV takes full advantage of the packaging freedom offered by electrification.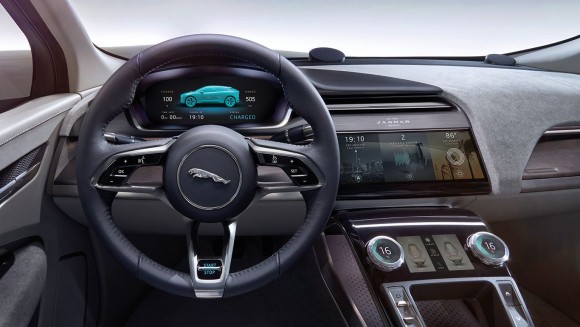 Jaguar's first ever electric vehicle is not a hybrid, adding an electric motor to an internal combustion engine which has been perceived as the conventional introductory route by most mainstream OEMs.  Indeed, in high-stakes poker parlance, Jaguar went all in!
To be clear, the I-Pace Concept is way more than a concept. It's a preview of Jaguar's first production battery-powered car, launching their commitment to create electric vehicles that are also truly exciting driver's cars. The I-Pace seemed to come from nowhere. As far as consumers were concerned, up until a matter of a few months ago, EVs of any description were never (openly) discussed by JLR. Things were kept very quiet for a long time and then… We'll allow JLR's Canadian president, Wolfgang Hoffmann to explain.
"Had anyone asked a few years ago who might be the first manufacturer of premium vehicles to introduce a performance-oriented SUV that also happens to be an electric automobile, Jaguar would not have been at the top of the list. Yet here we are! In reality, it really should be no surprise since JLR, as a smaller manufacturer, tends to continually reinvest money and resources into our brand's future. JLR's customers have an expectation and we must continue to deliver innovative products and inspiring designs to maintain and also build upon our reputation."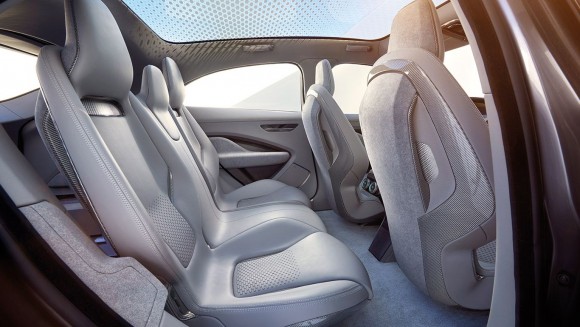 Full Credit to Ian Callum, Jaguar's Director of Design
"Our design team led by Ian Callum, Jaguar's director of design since 1999 has done, I think, an excellent job in engineering a vehicle which manages to hit all the appropriate marks for a BEV—and then some. For our first EV, we believe that the I-Pace is not only visually stunning, but will deliver expected Jaguar performance with luxury and (simple) elegance. At Jaguar, we have a distinctive brand, a distinct look. For us, an EV should build upon our brand recognition from every department. This vehicle is, without a doubt, a Jaguar. Allow me to sum it up: the I-Pace Concept in recent tests can "launch" you from 0-100 km/h in around 4 seconds via 516 lb.-ft. of instant torque and 400 hp of power. Driven by two electric motors, one for each axle, the I-Pace Concept will deliver a thrilling, high-performance all-wheel drive under all road conditions. Further, under test environments, this dynamic vehicle will have an anticipated range of 386 kilometres."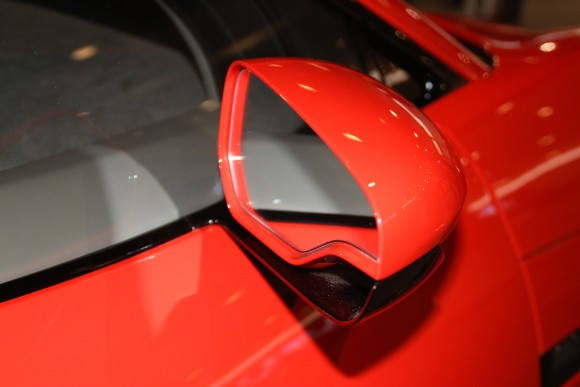 To add further mystique to this vehicle, Ian Callum, the man who has often been credited with adding new life to the iconic brand through breathtaking lines and considerable innovation in recent years has a great quote, which sums up the I-Pace almost perfectly: "Design creates order out of chaos, but chaos is often required to simply be creative."
Mr. Callum has also stated for the record that, "Our (JLR's) challenge was to design an electric vehicle that's distinctively and unmistakably a Jaguar—and one which demonstrates that an electric vehicle can be visually dramatic as well as practical."
Such is the general industry excitement around the I-Pace Concept that less than a week ago, it was named the Most Significant Concept Vehicle of 2017 at the 16th North American Concept Vehicle Awards. As well as achieving the highest overall score to take the top honour, Jaguar's all-electric performance SUV also won the Production Preview Concept of the Year category. Quite the accolades, to be sure. More than two dozen jurors participated in a selection process that involved a total of 24 vehicles, each introduced to North America during this season's auto shows in Los Angeles, Detroit, Chicago, Toronto, and New York. Held at the Concours d'Elegance of America, these awards recognizes those vehicles most likely to shape the future of the automobile industry.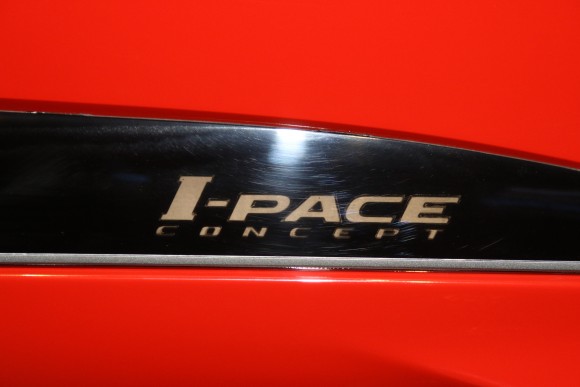 And there you have it.
Will the I-Pace help shape the future of the industry as it is known today? The coming months will tell the tale, especially as other manufacturers unveil further new technology. The industry is already experiencing change. Products like the I-Pace will help herald a new and exciting era where ultimately consumers and, from a reduced-carbon footprint point-of-view, the world as we know it will also benefit.
David Taylor is an independent automotive lifestyle writer, producer, and editor based in Barrie, Ontario who is fascinated by innovation and technology which enhance the overall driving experience. He's also a member of the Automobile Journalists Association of Canada (AJAC) and a Director of the Canadian Car of the Year. Follow him on Twitter @Omemeeozzie or on Instagram @hugoscaroftheweek.