Jackie Kennedy Onassis's younger sister, socialite and fashionista, Lee Radziwill has passed away.
Radziwill died at the age of 85 from age-related disease, according to Fox News.  She was generally in good health and lived up to her status of a fashionista until her death at her home in New York on Feb. 15.
Lee Radziwill, sister of Jackie Bouvier Kennedy Onassis has died. Aged 85. #leeradziwill #jackiekennedy #camelot #60s pic.twitter.com/0K2dbjC9Nk

— Aaron (@laviedeaaron) February 16, 2019
She was known for her grace and her perfect sense of style, and was entered in Vanity Fair's International Best Dressed Hall of Fame in 1996.
Radziwill began a career as an actress in the 1960s. She later became a very successful interior designer and, according to Fox News, also worked as a brand ambassador and public relations executive for Giorgio Armani.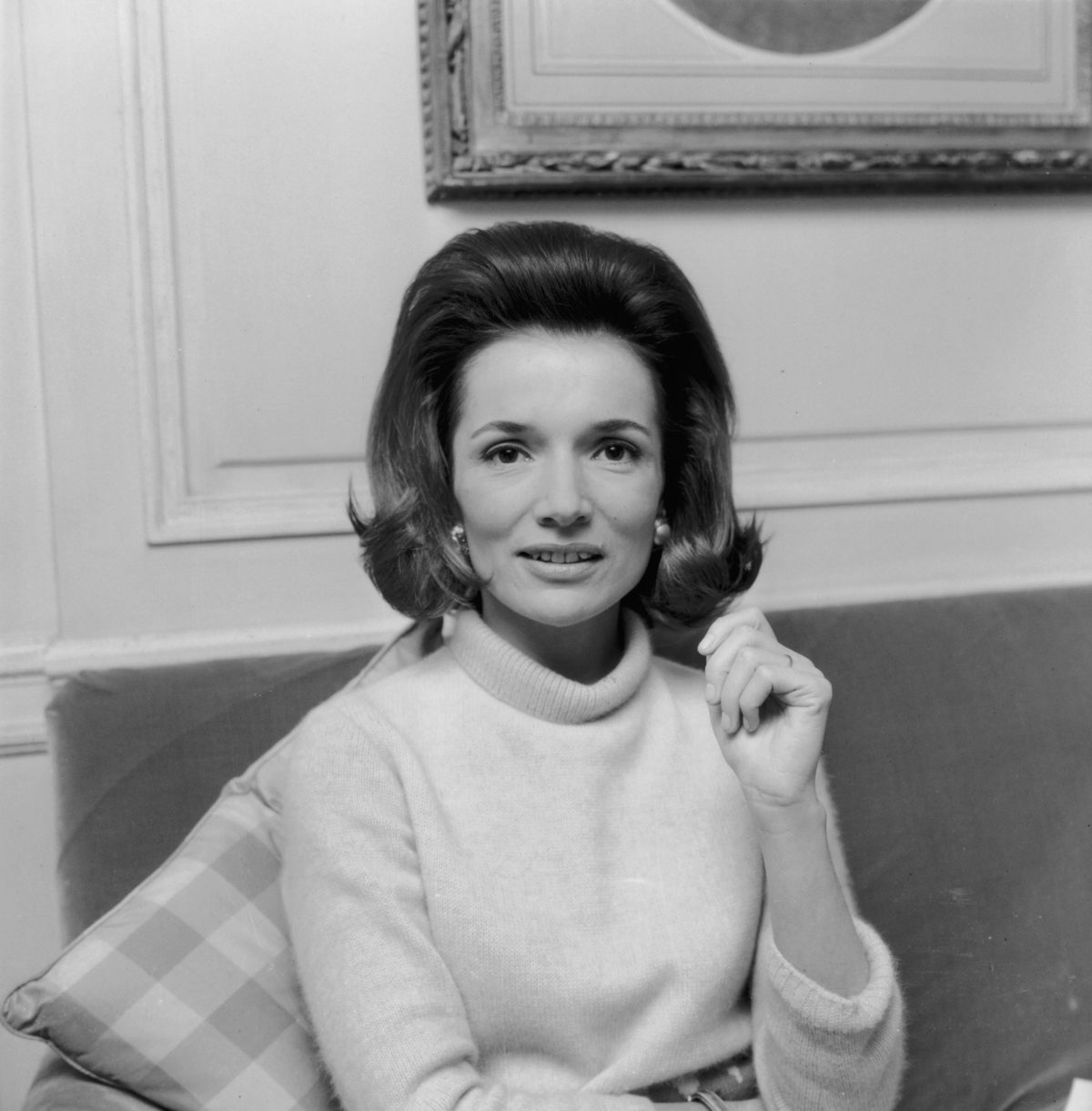 "She was the height of elegance, a true icon,"Mathilde Favier, Radziwill's close friend and public relations director for Christian Dior, told WWD.
"[She was] an incredibly attractive woman who always adapted to whatever the circumstance. She was never overdressed or underdressed … She was incredibly elegant and inspiring, and always ahead of her time because she was a fashion visionary. It's very sad. It's the end of an era," Favier said.
Lee Radziwill, Jackie Kennedy Onassis' younger sister, has died at age 85. She was born Caroline Lee Bouvier and became a princess after marrying Polish prince Stanislaw Albrecht Radziwill in 1959. pic.twitter.com/u5SxH9fpN8

— Alfons López Tena #FBPE (@alfonslopeztena) February 16, 2019
WWD reports that Radziwill stood out not only because of her style but also because of her kindness and humor.
"It's a natural end of a marvelous life. She had everything a woman can desire … beauty, intelligence, style, fame … I am sure she had moments of happiness, too," Italian Fashion designer and the founder of the Valentino SpA brand and company, Valentino Garavani told WWD.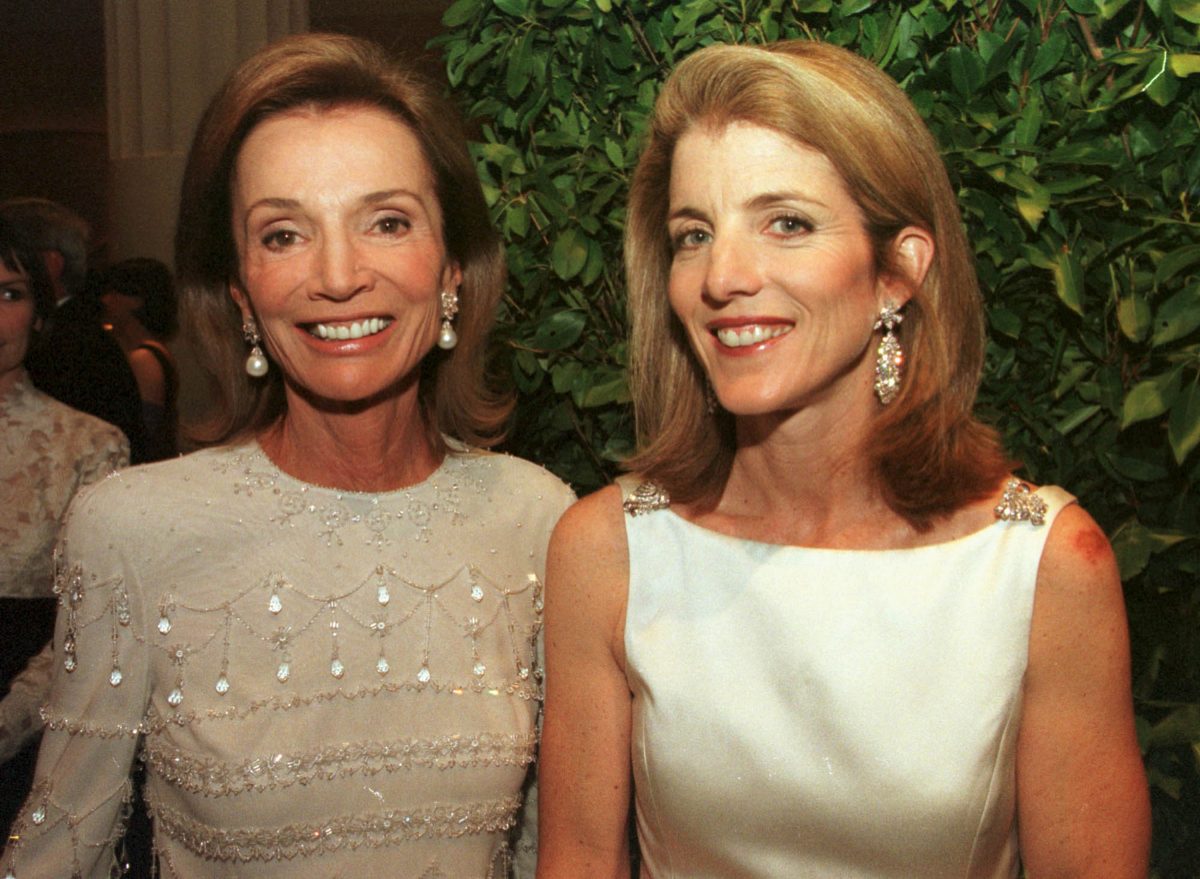 Radziwill's had another friend in the fashion industry, Italian fashion designer Giorgio Armani, who first came to know her in the 1980s.
"She was an extremely elegant woman. When I met her in the early Eighties, I had the impression that she represented a very contemporary irony about American aristocracy, which is almost impossible to define. It is one that combined ease and sophistication, spontaneity and respect for the rules," Armani said.
RIP to Caroline Lee Radziwill (known as Lee) 3rd March 1933 – 15th February 2019. Famous for being Jackie Kennedy's sister, she was a prominent socialite and interior designer in her own right. Here she is pictured on many occasions with her brother-in-law John F. Kennedy. pic.twitter.com/rkuAGOkI4V

— Daily JFK Pictures (@DailyJFKPics) February 16, 2019
"We have collaborated for a long period, choosing together those personalities, who were able to represent the Armani style on the Hollywood stage. She was very intuitive and well-respected. Maybe that was because looking at her it was impossible not to see in her fragments of the American history."
#ripLeeRadzwill sister of Jackie Kennedy. pic.twitter.com/FENach5lNz

— April Robinson (@AprilGRob) February 16, 2019
Lee Radziwill Dies at 85 The younger sister of Jackie Kennedy Onassis passed away on Friday in New York, Patient of Dr Feelgood https://t.co/ksU3RiJxcM pic.twitter.com/83MJCgkbiF

— Richard A. Lertzman (@ricklertzman) February 16, 2019
#RIPLeeRadziwill, pictured with Little Edie Bouvier Beale #LeeRadziwill pic.twitter.com/CDTHwy0FqB

— Starchy Compliment (@starchydish) February 16, 2019
Follow Venus on Twitter: @venusupadhayaya