Jackie Chan Spotted With Chinese Military Perks
March 4, 2013 2:02 pm Last Updated: October 1, 2015 10:58 am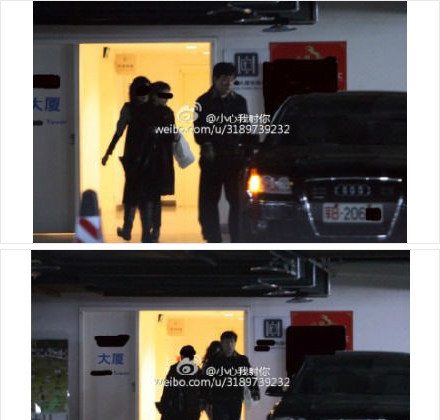 On the eve of China's 12th National People's Congress, martial arts movie star Jackie Chan was caught in a new controversy, this time involving Chinese military privileges. 
The Hong Kong native is a newly selected member of the Chinese People's Political Consultative Conference (CPPCC), with the regime probably aiming to use his public image to advance the interests of the regime in Hong Kong. 
On March 1, a Weibo post showed Chan's vehicle in China has the license plate number B206xx, which is designated to the People's Liberation Army General Political Department. As the Chinese regime strictly prohibits private usage of military vehicles, the blogger said: "I'd like Jackie Chan to explain… Has he joined the People's Liberation Army? He's driving an Audi A8 with an army license plate 'B.'"
Various netizens responded in the same vein, making comments like: "State secrets inadvertently exposed!" and "So he's actually the official spokesperson!" Some people also said it is a sign of corruption in the Chinese army as such vehicles are exempt from road tolls and parking fees, among other privileges.
Mainland media reported that Chan arrived at the CPPCC opening session on March 1 in a white suit. According to his agent, this is Chan's first meeting, and he is not yet clear on his role.
The entrepreneur's reputation has come under fire in recent years, and he has been heavily criticized for his pro-communist statements, such as, "There's too much freedom in Hong Kong and Taiwan. It's too chaotic," and his suggestion to restrict public demonstration in Hong Kong, saying to "regulate what can and cannot be demonstrated." 
Similarly, Chan's remarks to Chinese media in July 2012 led to much criticism: "I feel China now is at the best point in our 5,000 years of history. For the first time in a hundred years, the Olympics was finally successfully held in China. All the major events are now happening in China."
Chan featured in the "Top 10 Scum" 2012 Chinese Internet poll, with ousted princeling Bo Xilai voted in at number one.
In December there were numerous reports about a money-laundering scandal involving another charity, which transferred money to the Jackie Chan Charitable Foundation. The foundation denied any wrongdoing.
Translated by Jenny Li. Written in English by Cassie Ryan.  
Read the original Chinese article. 
The Epoch Times publishes in 35 countries and in 21 languages. Subscribe to our e-newsletter.