New Zealand Prime Minister Jacinda Ardern thinks Australia closed its border to her country too hastily and hinted at switching its travel bubble to individual arrangements with each Australian state or territory instead of the entire country.
This comes after the Australian government suspended quarantine-free travel for three days for New Zealand arrivals after the discovery one locally acquired case of the South African strain of COVID-19, the disease caused by the CCP (Chinese Communist Pary) virus.
Ardern, at a post-cabinet press conference on Tuesday, said that it was disappointing Australia did not show more patience to health New Zealand's authorities.
The New Zealand PM asserted that "this was a situation that was well under control, that we have had experiences in New Zealand with these situations in the past."
She warned that hastily implemented border closures make it challenging to continue under the current travel bubble arrangement.
"Look, it does look increasingly difficult at a country-by-country level—we haven't ruled out the possibility of state by state—but, again, I know many people will have been frustrated by the impact that has been had on their travel," Ardern told reporters (pdf).
Ardern stressed the inconvenience the decision had on travellers, "when it may not be necessary."
New Zealand had gone more than two months without a locally acquired infection until the new case, which was an overseas traveller. Similarly, Australia has not recorded any community transmission for almost three weeks.
In the past, the New Zealand government have implemented swift and strong lockdowns at the appearance of a new case.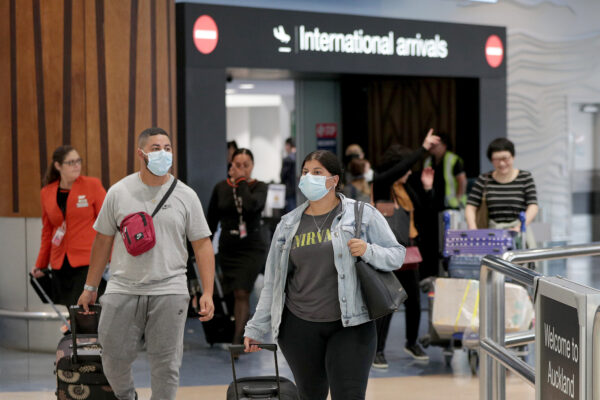 Ardern's hint about looking at state to state travel arrangements comes a week after industry leaders raised concerns of the differing responses by Australian premieres and senior ministers to virus outbreaks.
Outbreaks over Christmas in the capital cities in New South Wales (NSW) and Queensland led to a range of measures.
Western Australia enacted a hard border close to all of Queensland and NSW, while Victoria eventually implemented a traffic light system which limits travel for people returning from identified hotspots.
Australian Airports Association Chief Executive James Goodwin warned the current arrangement is having a damaging effect on jobs in the aviation sector and tourism, retail, and hospitality industries.
"Australia needs a better, coordinated, unified and consistent approach from states and territories on managing COVID hotspots and controlling borders," he told The Epoch Times.
Goodwin's comments supported federal Treasurer Josh Frydenberg's call for a national definition of virus hotspots after reiterating that "closed borders cost jobs."
The concern of sudden border closures was again echoed by Ardern, who said: "If we are to enter into a trans-Tasman bubble, we will need to be able to give people confidence that we won't see closures at the borders that happen with very short notice over incidents that we believe can be well managed domestically."