Ivanka Trump, senior adviser to President Donald Trump, praised Saudi Arabia and the United Arab Emirates (UAE) on Feb. 16 for taking on "significant reforms" to expand women's rights.
"We know that when women are free to succeed, families thrive, communities flourish, and nations are stronger," Trump, the daughter of the president, said in the keynote address at the Global Women's Forum in Dubai.
Trump and her husband, Jared Kushner, hold senior advisory roles at the White House. The 38-year-old mother of three has led a number of women's empowerment initiatives at home and abroad. Some of her efforts have gained bipartisan support in Washington.
In the speech in Dubai, Ivanka Trump touted the progress of women in the United States under the Trump administration.
"Today, American women are leading in every aspect of society. Last year, there were more women than men in the United States workforce, with women securing over 70 percent of new jobs," she said in her address.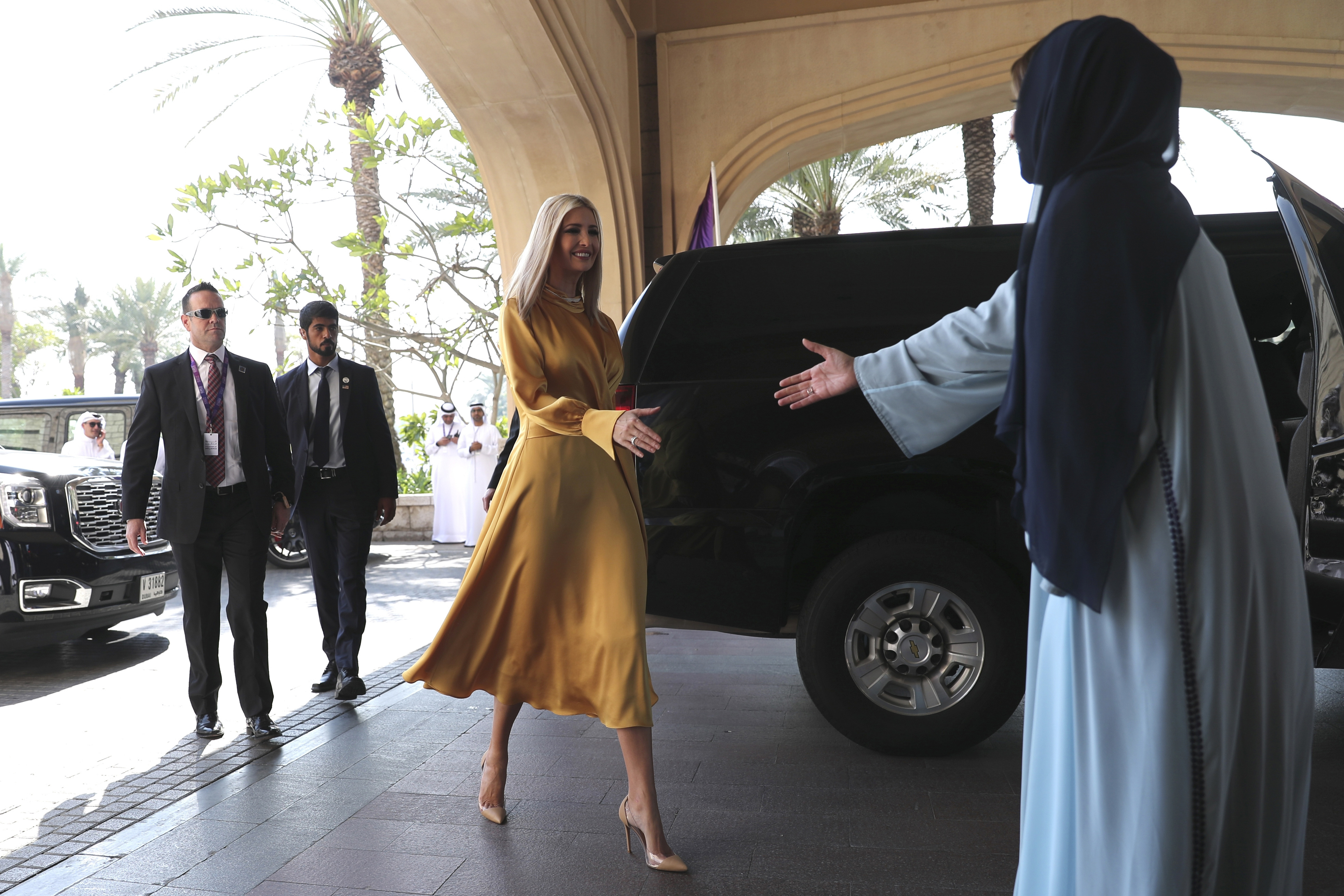 Trump congratulated Saudi Arabia for recent changes in the law that allow women to travel abroad and obtain a passport without the permission of a male relative. In 2018, a ban on women driving cars was lifted. The changes, spearheaded by Crown Prince Mohammad bin Salman, are part of a wide-ranging push to transform the Saudi economy and attract greater foreign investment.
Trump also lauded a handful of other Middle East nations: Bahrain for introducing legislation against discrimination in the workplace, Jordan for eliminating legal restrictions on women's ability to work at night, Morocco for expanding women's land rights, and Tunisia for introducing laws to address domestic violence.
She noted, however, that more work needed to be done, pointing out that women across the region on average still have only half the legal rights of men.
Trump lauded Emirati leaders for "removing barriers to women joining the workforce and developing a national strategy that recognizes that women are central to sustainable growth."
She noted that although 70 percent of Emirati university graduates are women, only 10 percent of the UAE's total national income is derived from women.
"We know that this going to grow and flourish in the years ahead," she said.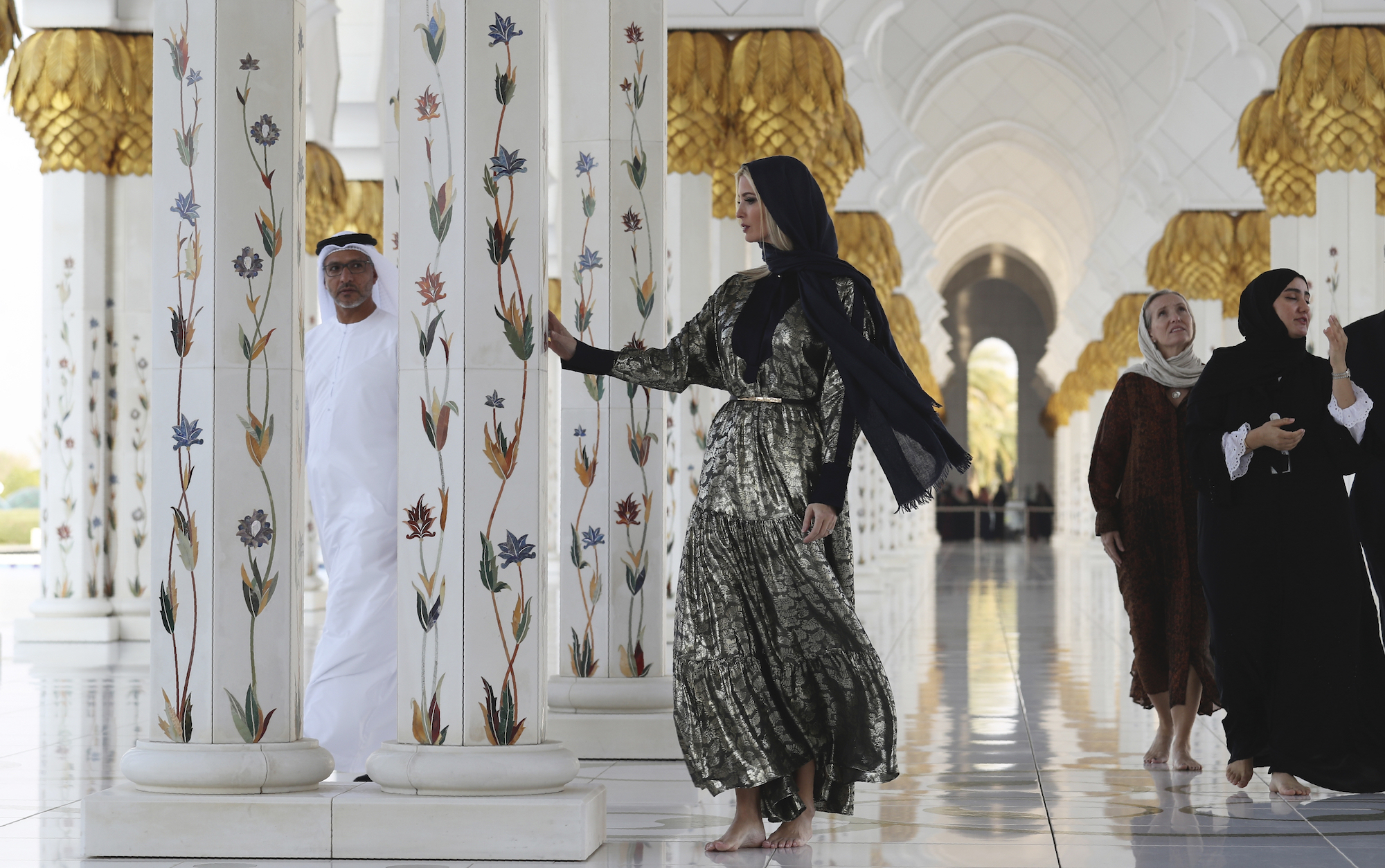 The audience for Trump's speech included Dubai ruler Sheikh Mohammed bin Rashid Al Maktoum, Dubai Crown Prince Hamdan bin Mohammed Al Maktoum, World Bank President David Malpass, and International Monetary Fund chief Kristalina Georgieva.
The Dubai ruler is wildly popular at home and is seen as a modernizing force. He has, however, faced some criticism abroad concerning women's rights, following reports that one of his daughters tried to flee the country and was forcibly returned.
The UAE and Saudi Arabia were early supporters of the Women's Empowerment Fund, a World Bank initiative to help female entrepreneurs that Ivanka Trump supports. During the first trip abroad of her father's presidency to Saudi Arabia, the two Gulf countries pledged $100 million to the fund.
During her two-day visit to the UAE, Trump met with women entrepreneurs and discussed a U.S. government project she's leading that's aimed at helping women in developing countries. The Women's Global Development and Prosperity Initiative was launched last year with backing by the president.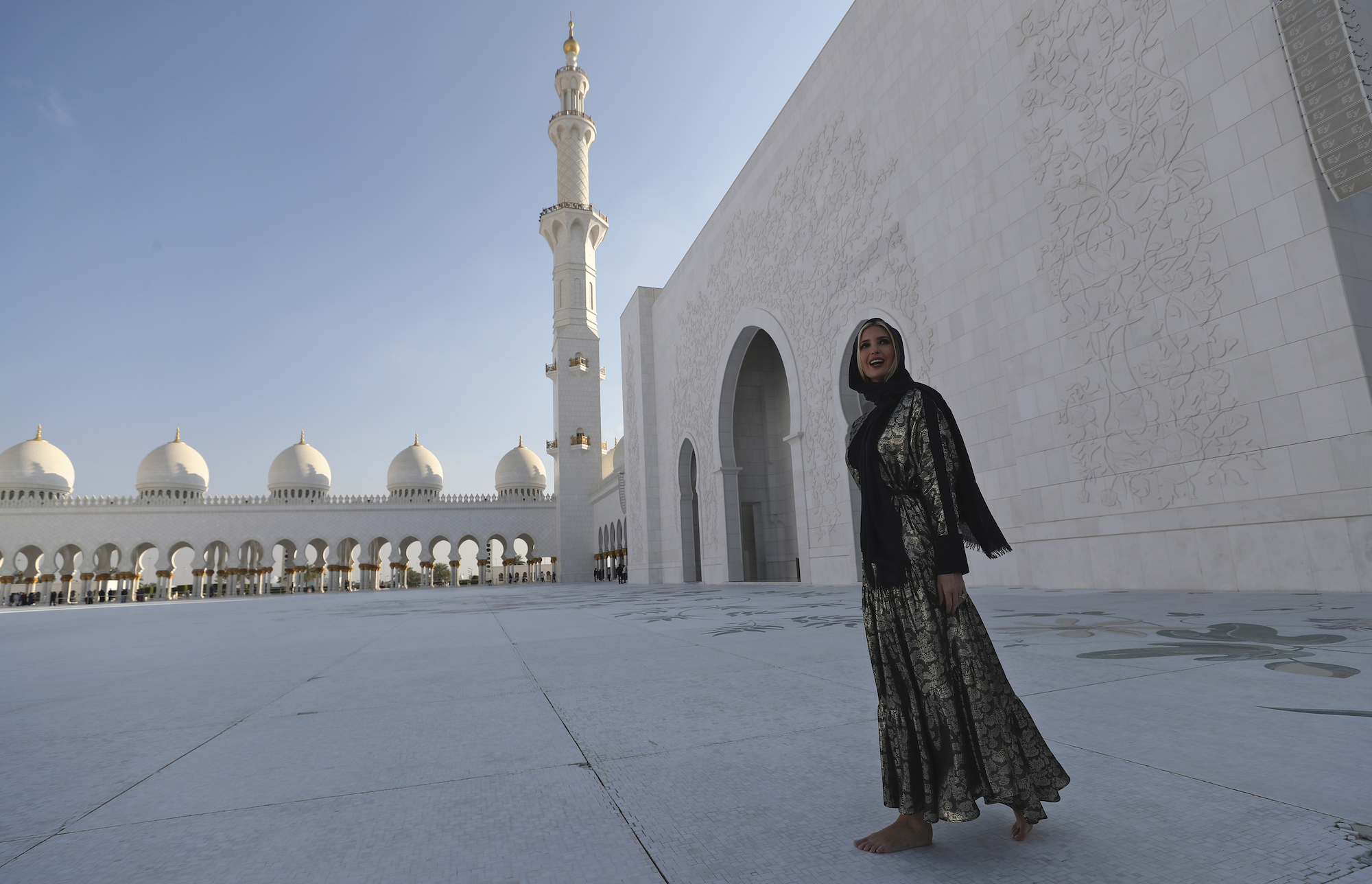 On the day prior to the speech, Trump toured Abu Dhabi's grand mosque, visited the Abu Dhabi branch of the Louvre Museum, and met with the country's day-to-day ruler, Abu Dhabi Crown Prince Mohammed bin Zayed.
The Associated Press contributed to this report.