White House adviser Ivanka Trump and Agriculture Secretary Sonny Perdue on Friday formally kicked off a new food distribution program that pairs struggling producers and families strongly impacted by the pandemic.
Billions of dollars worth of fruit, vegetables, and other farm products that might have gone to waste because of the pandemic will instead be delivered to food banks and nonprofits that serve the needy under a new U.S. Department of Agriculture (USDA) program called Farmers to Families Food Box.
During their tour of Coastal Sunbelt Produce, a dairy and produce distributor in Maryland, Trump and Perdue marked the program's launch at a ceremony.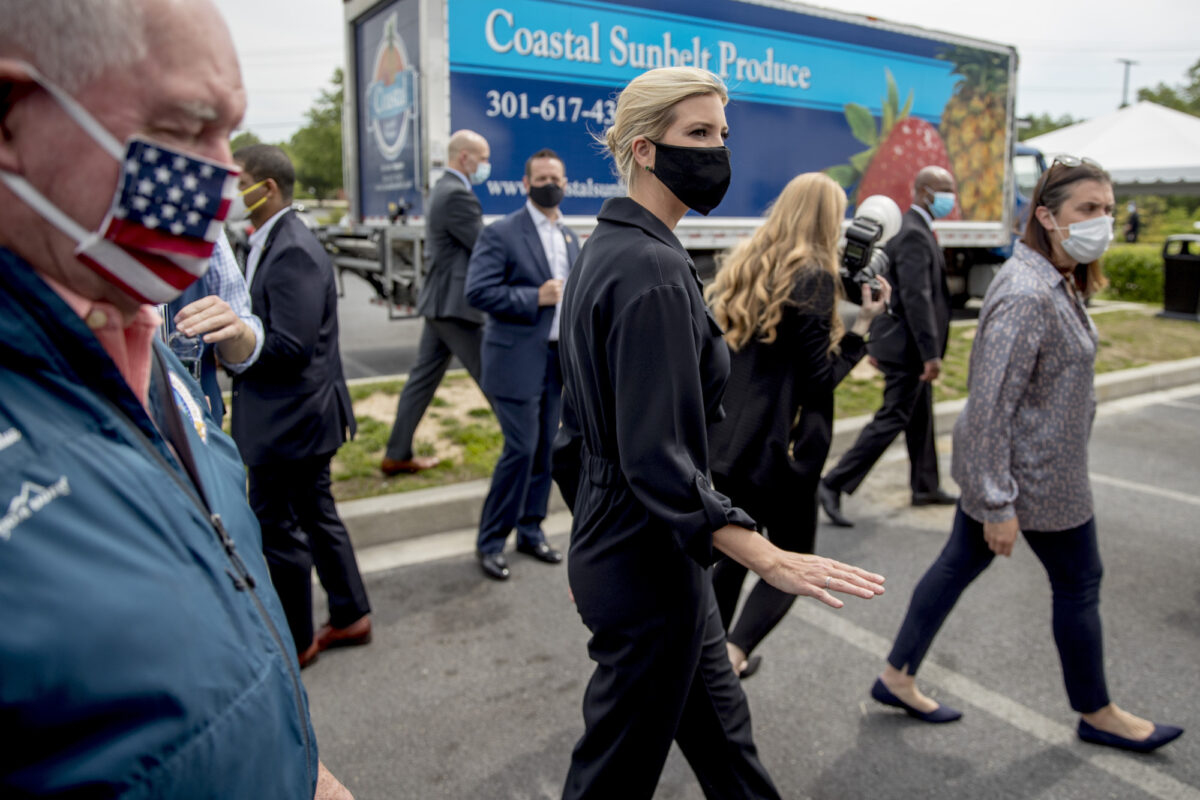 Perdue said that prior to the outbreak of COVID-19, the disease caused by the Chinese Communist Party (CCP) virus, commonly known as the novel coronavirus, America's food supply chains operated smoothly and were taken for granted.
"Half of your business evaporated overnight," he said of the impact on suppliers and distributors of virus-driven shutdowns in the foodservice industry, which includes restaurants and airlines, now shuttered and grounded.
With restaurants closed, hotels idled, and cruise ships docked, farmers have been left without distributors to buy their goods, leading to waste.
"When this thing happened, obviously, it was horrifying to hear about vegetables having to be plowed under because of no markets and milk having to be dumped, animals potentially having to be euthanized because we had broken the supply chain," Perdue said.
The program aims to quickly rescue food from struggling farmers and deliver it to those in need as fallout from the pandemic has put millions of Americans out of work and under greater strain.
The first daughter said that last Friday, the administration approved $1.2 billion in first-round contracts for the program.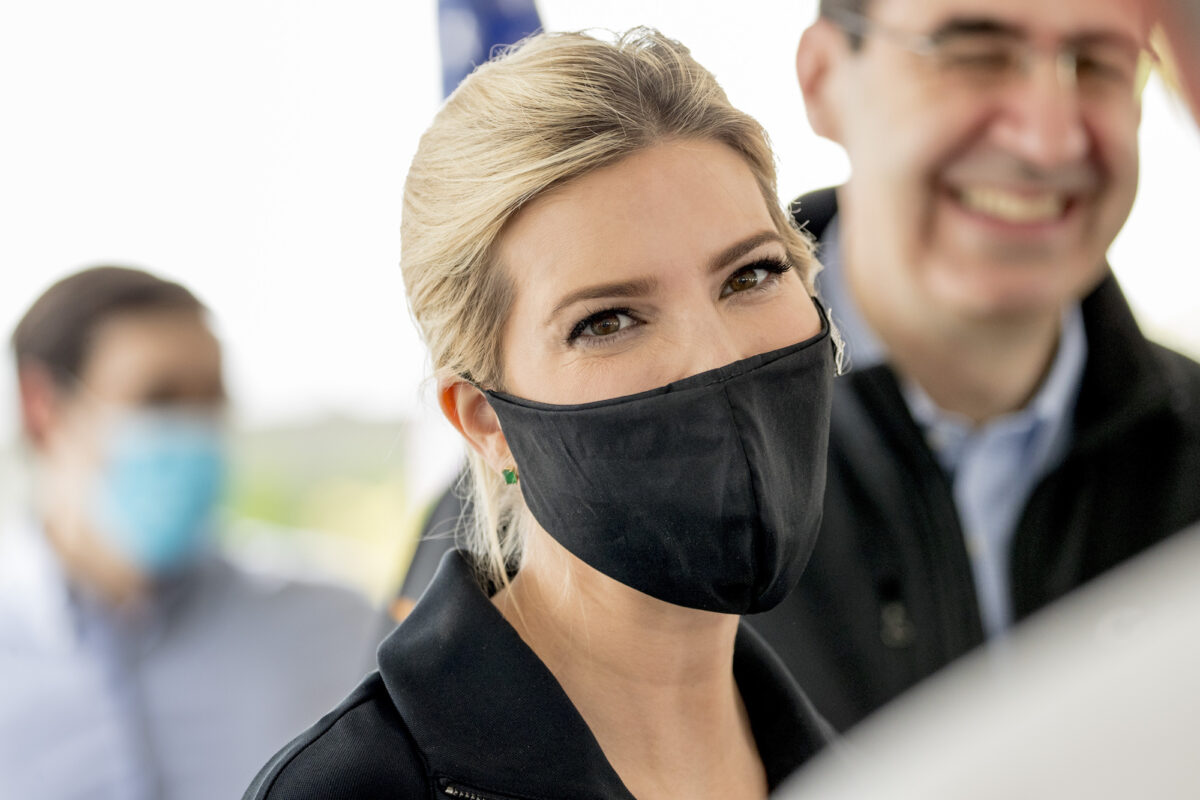 "I am proud that the majority of the recipients are small and regional food suppliers who prioritize smaller farms and non-profits in their bids," Trump said. She added that the program has had "real impact" on companies like Coastal Sunbelt, which rehired 50 employees to help with program execution, who previously had been furloughed due to COVID-19.
It's part of the $3 billion Coronavirus Farm Assistance Program announced on April 17, under which the USDA buys from producers and distributes to communities.
Coastal Sunbelt Produce is packaging the fruits and vegetables in family-sized cardboard boxes and expects to deliver 35,000 boxes a week to food banks and other organizations through June 30.
Maryland Gov. Larry Hogan, who attended the event, hailed the program as a win many times over, saying it has "helped our farmers and our growers and our suppliers and it's helping put people to work right here and bringing them back."
"It's helping our food banks, and our community organizations and our faith-based organizations feed people that are hungry during a difficult time," he added.
Perdue, in an interview with USA TODAY, said the program would also address the food supply chain gaps that saw food go to waste while growing numbers of needy Americans lined up at food banks.
"There was a mis-allocation of supply and demand, temporarily," Perdue said.
President Donald Trump praised the program at an unrelated White House event on Friday.
"It'll be helping farmers, ranchers, but it'll be bringing food to some of the food lines and some of the food kitchens that you've been seeing on television," he said.
"We're going to be buying $3 billion worth of that food," Trump said. "Great for everybody: our farmers, our ranchers, and the people that need great food."
The president's eldest daughter has been working with USDA, the Small Business Administration, and the Treasury Department to include smaller farms in COVID-19 relief programs, the White House said.
Trump also said Friday that almost every state had taken steps to begin reopening.
"The American people are doing an extraordinary job of continuing to take precautions while, at the same time, wanting to start," he said.
"And they will be starting to resume their American way of life," Trump said, adding that "we will be reigniting our economic engines" while "taking care of our most vulnerable."
The Associated Press contributed to this report.