Former President Donald Trump's first wife, Ivana Trump, was laid to rest at a funeral in New York on July 20, coming days after she died at age 73.
Trump, his current wife Melania Trump, Donald Trump Jr., Eric Trump, Ivanka Trump, Tiffany Trump, and Barron Trump were in attendance. The service was closed to the public, but Getty photographers captured the Trumps entering the St. Vincent Ferrer Roman Catholic Church on Manhattan's Upper East Side.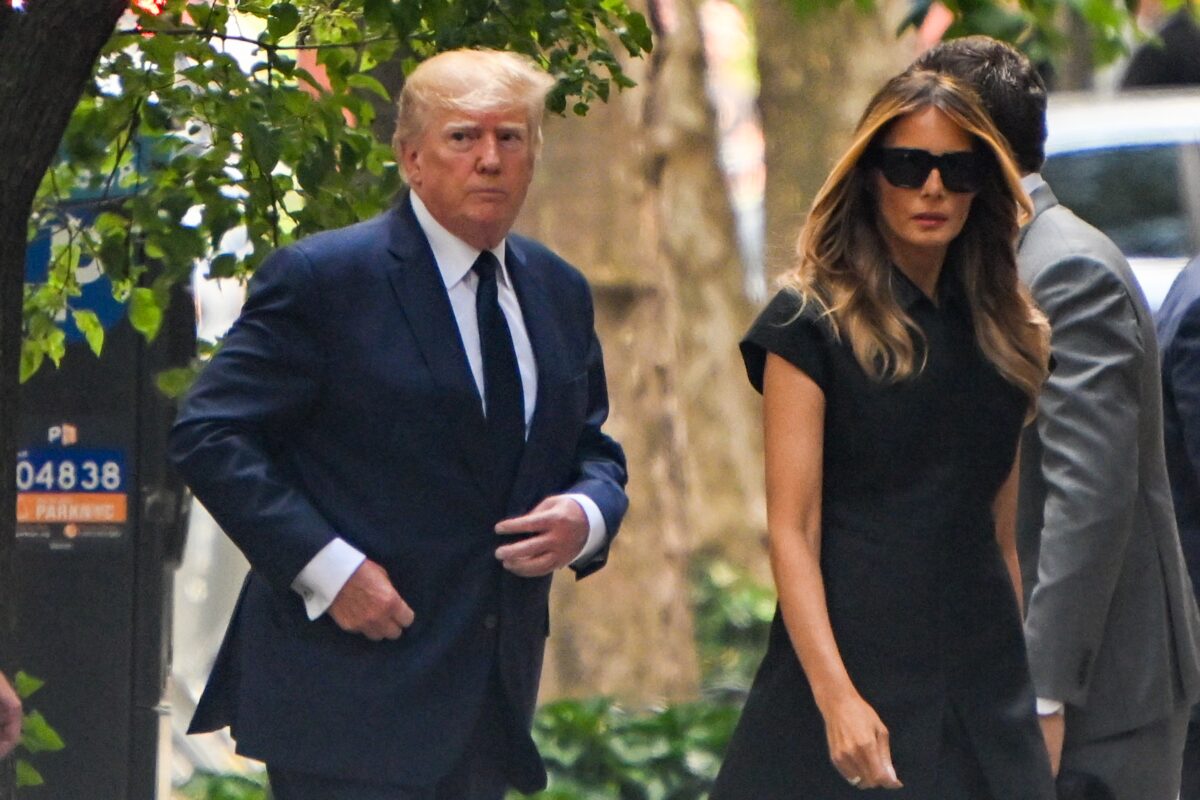 The former president was seen waving to photographers and onlookers as they gathered near the church.
Instead of flowers, the Trump family requested that attendees make a donation to the Big Dog Ranch Rescue charity, according to Fox News.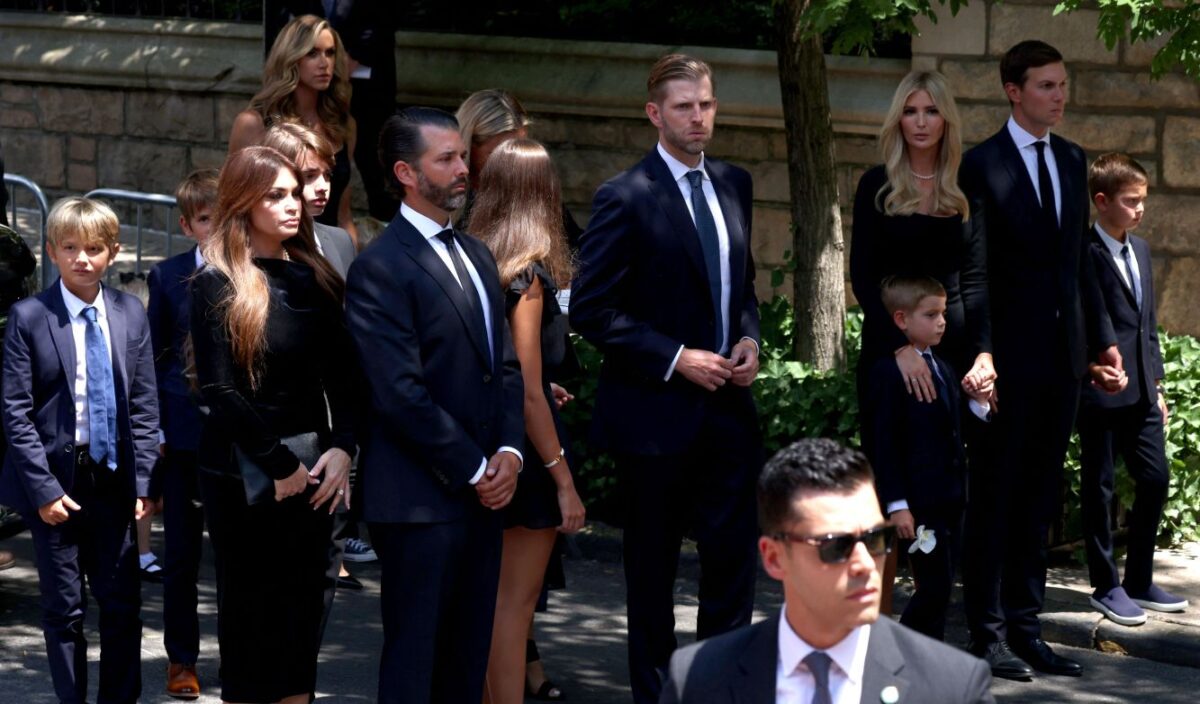 The New York City Office of the Chief Medical Examiner (OCME) stated that Ivana Trump died of blunt trauma from an accidental fall.
"Having released this determination, OCME will not comment further on the investigation," the agency said in a statement last week to media outlets.
Friends told the New York Post and other media outlets that a staircase in Ivana's Upper East Side home was dangerous and may have, in part, caused her death.
"That has always been my fear," Ivana Trump's friend, Nikki Haskell, told Extra TV about the stairs. "She had one of those really beautiful staircases that was impossible to walk down. Narrow in the inside and wider as it got out. I was always afraid that she would fall."
Another friend of hers, Zach Erdem, told the NY Post that Ivana suffered from a hip problem and had difficulty getting around.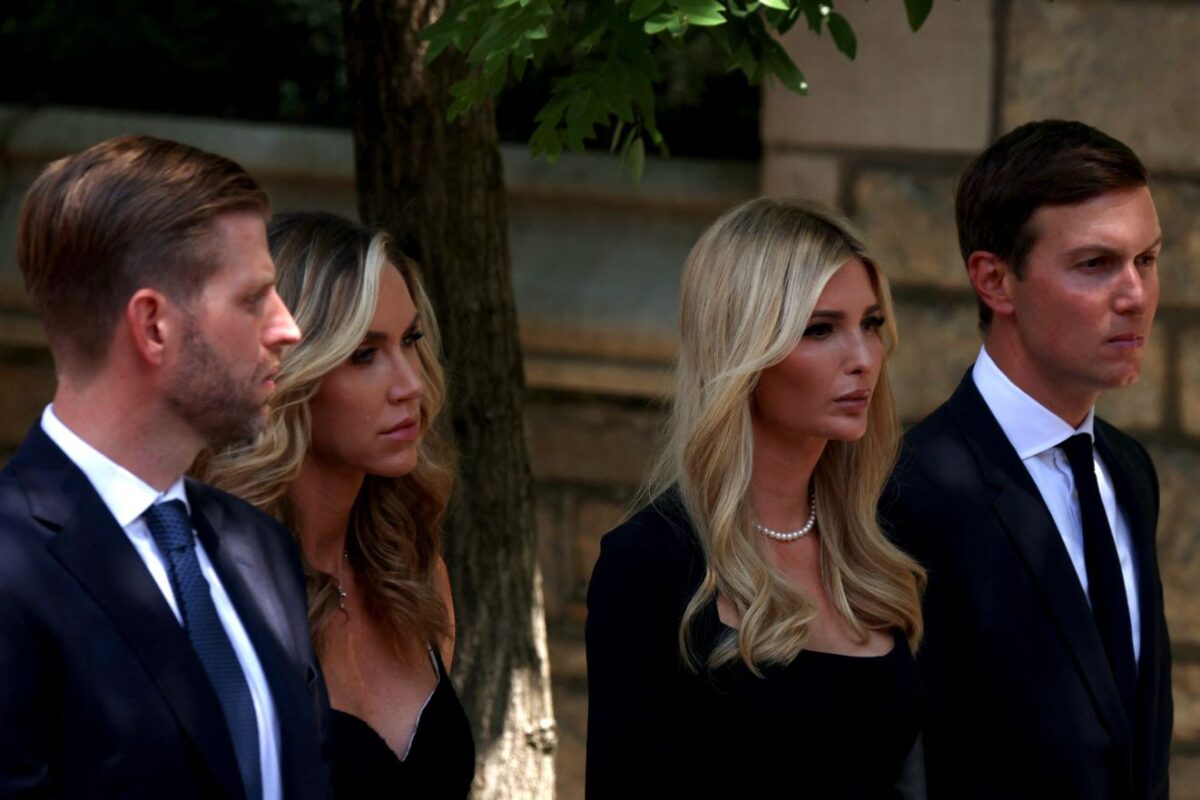 "There was something going on with her hip, she couldn't walk," Erdem, who owns the restaurant 75 Main on Long Island. "She was going to come two weeks ago, but she was feeling bad. … She said she wasn't feeling well. She said she was having pain in her leg. … She couldn't get out of her house."
The Trump family confirmed her death in a statement last week, saying that she "was a survivor" and had "fled from communism and embraced this country." She was born in the former Czechoslovakia, a Warsaw Pact country that was controlled by the Soviet Union until its dissolution into Slovakia and the Czech Republic in the early 1990s.
Ivana "taught her children about grit and toughness, compassion and determination," the Trump family said in a statement. "She will be dearly missed by her mother, her three children, and 10 grandchildren."