iTunes Celebrates a Decade, Faces New Challenges
April 25, 2013 9:07 pm Last Updated: April 26, 2013 6:51 am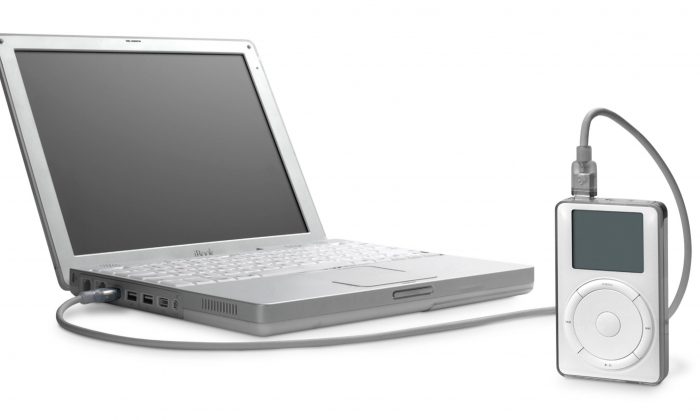 NEW YORK—When Apple launched its iTunes music store a decade ago amid the ashes of Napster, the music industry—reeling from the effects of online piracy—was anxious to see how the new music service would shake out.
"The sky was falling, and iTunes provided a place where we were going to monetize music and in theory stem the tide of piracy. So, it was certainly a solution for the time," said Michael McDonald, who co-founded ATO Records with Dave Matthews and whose Mick Management roster includes John Mayer and Ray LaMontagne.
The iTunes music store became much more than a solution; it changed how we consume music and access entertainment. It's not only music's biggest retailer, it also dominates the digital video market, capturing 67 percent of the TV show sale market and 65 percent of the movie sale market, according to information company NPD group.
Its applications (apps) are the most profitable, it has expanded to books and magazines, and it is now available in 119 countries. This week, iTunes posted a record $2.4 billion in revenue in first-quarter earnings.
A Stone in Apple's Mosaic of Success
So is it a coincidence that Apple's share price rose from $7.23 a share the day after iTunes launched in 2003 to a high of over $700 in 2012? In spite of iTunes only making up 5.5 percent of Apple's 43.6 billion in revenue, the software plays an important part in Apple's value generating strategy.
David Einhorn of Greenlight Capital, a large Apple shareholder thinks iTunes plays a big part in customers getting hooked on Apple products. "Despite its size, Apple remains one of the most misunderstood stocks in the market. Apple is a software company. The value comes from iOS, the App Store, iTunes, and iCloud. A Motorola RAZR phone was a one-time winner because when someone else made a phone that was just a little better, RAZR sales stopped. In contrast, a consumer with one Apple product tends to want more Apple products," he wrote in a letter to clients.
The irresistible combination of hardware, software, and content keeps customers happy and also avoids piracy problems. "Rather than view Apple as a hardware company, we see it as a software company that monetizes its value through the repeated sales of high margin hardware," Einhorn writes.
iTunes Revolution
"They revolutionized the retail landscape by making a truly interactive and very user-friendly space and platform, and they managed to do it by keeping a great music experience attached to what was very difficult technology," said Scott Borchetta, head of Big Machine Records, home to Taylor Swift, Tim McGraw, and Rascal Flatts. "They made it very easy to buy music digitally, and that's why I think they've run so quickly in the lead for that space and continue to dominate the space."
Emmy award winning composer and music supervisor Michael Whalen recalls what the digital landscape looked like when Apple took this revolutionary step.
"Back in 2000–2001, I saw that Apple was getting ready to take a monumental step by shifting its business away from just computers and software towards mobile devices. To see how big a deal this decision was, you have to travel back to that time. … When people thought of downloadable music the first thing they thought of was Napster (remember them?) and to the general business community the idea of all entertainment being sold and distributed digitally through a SIMPLE platform was 'risky' and truly visionary," he told the Institutional Risk Analyst in an interview.
Whalen also cites the combination of hardware and software that made the success possible. In the early 2000s, Apple beat other manufacturers by making a superior digital music player, the iPod. The iPod's popularity then made it possible to launch iTunes on a large scale. iTunes since then has kept people hooked on Apple hardware.
As is the case with many innovations, the move was first greeted with doubt: "People asked with more than a tone of criticism: 'Why diversify?' 'Has Microsoft beaten you?' Now 10 years later, their gamble looks like genius. It was …" Whalen said.
Will the Trend Continue?
But as iTunes celebrates its 10-year mark Sunday, it faces renewed scrutiny on how it will continue to dominate in the next decade—or whether it can. With competition from subscription services like Spotify and other services like Amazon.com, Netflix, Hulu, and others, iTunes will likely need to reinvent itself to remain at the top of the digital entertainment perch.
Apple Inc.'s Eddy Cue, senior vice president of Internet software and services, refused to comment on reports that the company will launch a radio service or some other service to compete with Spotify.
"We've been able to add and expand and do a lot of things to make the product even that much better," said Cue, who was integral to the creation of iTunes. "Why it's going to be great for the next 10 years is because people still want access and want more of what's available today."
At first only available to Mac users, iTunes debuted two years after Apple's iPod. Michael Whalen sees this trend continuing, but this time in the smartphone and tablet arena.
"I think AAPL's days of dreaming that they will be the only hardware game in town are over. We're talking about delivering content across all platforms," including Android he says.
Nomura analysts believe that morphing iTunes into a TV platform could provide future growth: "There is little copyrighted video content available on the Internet owing to strict copyright controls, which make it difficult to find copyrighted content using a search engine. Leveraging Apple's iTunes setup and its copyright controls could create a network in which video can be searched and viewed at any time," the analysts write in a research note.
On the flip side, competition for selling apps is getting intense and Boom Bust Analyst Reggie Middleton sees Apple losing the battle against Android here.
"The gap between global revenues on iOS and Google Play is significant, but it's gradually closing. Apple's App Store is still the king of mobile apps stores, with four times the revenue of Google Play, but Google Play is growing much, much faster than the App Store," he writes in his blog.
Music Industry Wasn't Convinced
With a catalog of 200,000 songs—compared with tens and tens of millions of songs available today—iTunes entered an industry being upended by illegal downloading yet still skeptical of the new music store.
There were more than grumbles when Apple co-founder Steve Jobs set parameters making all songs available at a cap of 99 cents (today, songs can cost up to $1.29) and giving listeners more control of what they could do with music collection in terms of portability and ownership.
"In the case of the labels, we felt and we were able to convince them that we had a business proposition that would be better for them in the long term, and gave them an opportunity to compete with piracy," Cue recalled.
"So our message to them was the only way to beat piracy wasn't lawsuits or TV ads or anything, but to actually offer what was available through piracy and people would actually pay for it if you did that. So we had to get them to all agree. As part of that, you had to get them to agree to all of the same rights."
"To me, it's been one of the biggest assets to the music business in the last 10 years, but you'll hear from the labels that Steve Jobs ruined the music business," McDonald said.
The Associated Press contributed to this report.