A man who identified himself as "born in Australia to a working class, low income family" in a 74-page manifesto posted before the horrific Christchurch shootings claimed to be responsible for mosque attacks on March 15.
Prime Minister Jacinda Ardern said the shootings at two mosques in New Zealand appear to have been a well-planned "terrorist attack."
Police Commissioner Mike Bush says the death toll has increased to 49 in shootings at two mosques.
In the manifesto that has since been removed from the internet, the shooter identified himself as Brenton Tarrant and described himself as "just an ordinary White man, 28 years old."
New Zealand police have confirmed that Tarrant from Grafton in New South Wales, Australia, was one of the shooters at a mosque. They said that they had four suspects in custody in relation to the two shootings; three men and one woman, but did not confirm that Tarrant was one of them.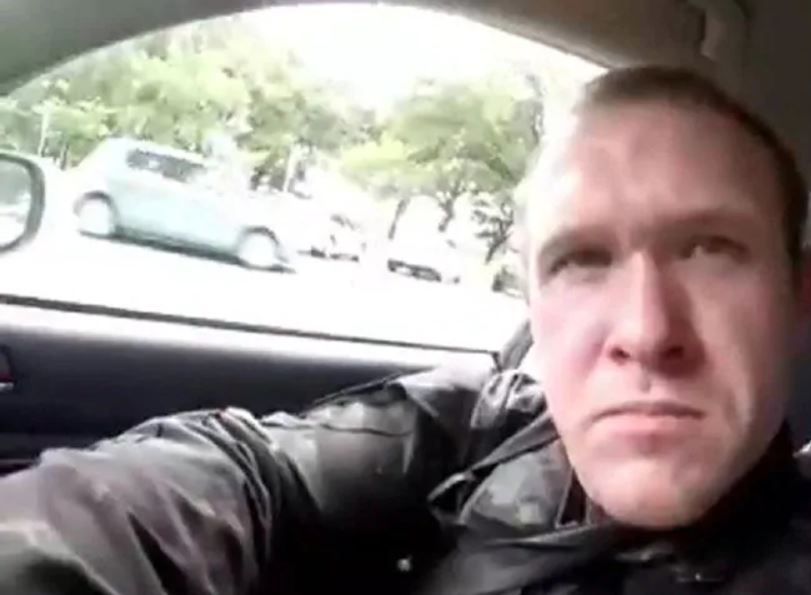 NSW counter-terrorism police have since been investigating Tarrant's background, reported Australian media.
New Zealand security analyst Paul Buchanan told Radio New Zealand's Checkpoint program that Tarrant was allegedly the mastermind of the attack that is "clearly the case of a white supremacist."
Tarrant said in the manifesto that he had been planning the attack for two years and had already identified Christchurch as the attack location three months ago. Buchanan said Tarrant could be working with as many as ten people.
"There are a whole bunch of white supremacists groups. We're talking maybe a dozen groups of this sort mainly concentrated in the South Island.
"It's very possible this individual is still on the loose. There could well be some support network that's actively trying to hide him."
Tarrant described himself as an "eco-fascist" in his writings. "I was a communist, then an anarchist and finally a libertarian before becoming an eco-fascist," he wrote.
Nazism, Fascism, and Socialism Are All Rooted In Communism https://t.co/gOFkD9Sk2c

— The Epoch Times (@EpochTimes) June 4, 2018
He also claimed in the manifesto to be a member of a new order of the Knight Templars and a supporter of U.S. President Donald Trump who he sees as "as a symbol of renewed white identity and common purpose," which is how the president is often depicted by mainstream media despite his many clarifications that his policy decisions are not based on race.
"@triplemmom: @realDonaldTrump @iamerunbe African nations r restricting air travel from each other….is that racist?"

— Donald J. Trump (@realDonaldTrump) October 16, 2014
Livestream footage of one of the shootings has also been reported to have been circulating on social media, showing the moments when the shooter drove to one mosque, walked in and began shooting randomly at people.
Worshippers, possibly dead or wounded, lay huddled on the floor of the mosque, the video showed. The camera appeared to be strapped to the gunman's head. The authenticity of the footage has yet to be confirmed.
"It's very disturbing. It shouldn't be in the public domain," New Zealand's Police Commissioner Mike Bush told the media at a press conference.
Police added that they were urging people to avoid sharing the footage and help report any videos to the authorities so they could take it down.
"We would strongly urge that the link not be shared. We are working to have any footage removed."
Police are aware there is extremely distressing footage relating to the incident in Christchurch circulating online. We would strongly urge that the link not be shared. We are working to have any footage removed.

— New Zealand Police (@nzpolice) March 15, 2019
Bush said that the attackers had been apprehended by local police staff.
"There have been some absolute acts of bravely. I'm hugely proud of our police staff and how they responded to this."
#Breaking: Just in – Alleged video of the shooter being rammed by the police of #NewZealand after the shootings at the Al-Noor mosque and another, in the #Christchurch Terror attack. pic.twitter.com/6w5ze3qufX

— Sotiri Dimpinoudis (@sotiridi) March 15, 2019
New Zealand police said that while they believe the city is now safe, they remain unsure if they have arrested everyone that may be involved in the attack.
"I won't assume there aren't others, but I don't have information to that affect," Bush said.
"There were a number of explosive devices attached to vehicles that have been rendered safe by defence forces … that cuts to the seriousness of the situation," he added.
The two shootings occurred around the same time 1:45 p.m. on Friday at the Masjid Al Noor mosque on Deans Ave and the Linwood Mosque on Linwood Ave. The two mosques are about 10 minutes drive apart.
Witnesses described perhaps as many as 40 people being injured at the scene of one mosque.
"I saw people drop dead in front of me. I was crawling to get away," one witness named Nour told the New Zealand Herald.
The lockdown of Christchurch's schools has now been lifted but locals have been asked not to visit any mosques until further notice as authorities are sent out to visit each mosque in the area as a security precaution.
Police can now confirm the lock down of schools throughout Christchurch has been lifted. We would like to reassure members of the public that there is a large Police presence in the city and the safety of the community is our priority.

— New Zealand Police (@nzpolice) March 15, 2019
The Bangladesh cricket team is in Christchurch to play New Zealand in a third cricket test starting on Saturday.
"They were on the bus, which was just pulling up to the mosque when the shooting begun," Mario Villavarayan, strength and conditioning coach of the Bangladesh cricket team, told Reuters in a message.
"They are shaken but good."
The third cricket test was cancelled, New Zealand Cricket said later.
Bangladesh team escaped from a mosque near Hagley Park where there were active shooters. They ran back through Hagley Park back to the Oval. pic.twitter.com/VtkqSrljjV

— Mohammad Isam (@Isam84) March 15, 2019
Prime Minister Jacinda Ardern says following fatal shootings at two mosques in Christchurch it is "one of New Zealand's darkest days."
"Clearly what has happened here is an extraordinary and unprecedented act of violence."
Australia's Prime Minister Scott Morrison said, "I'm following of the serious shooting in Christchurch, New Zealand. The situation is still unfolding but our thoughts and prayers are with our Kiwi cousins."
I'm horrified by the reports I'm following of the serious shooting in Christchurch, New Zealand. The situation is still unfolding but our thoughts and prayers are with our Kiwi cousins.

— Scott Morrison (@ScottMorrisonMP) March 15, 2019
Australia's opposition leader Bill Shorten said that the attacks were an "affront on all religions and our common humanity."
"Today we mourn for our New Zealand brothers and sisters. We feel their pain, we grieve with them. There's so much that we still don't know about this senseless, evil act of murder but it is chilling in its callous preparation, it is horrifying in the scale of death and injury."
With reporting by The Associated Press and Reuters
If you or someone you know needs help, please call Lifeline New Zealand: 0800 543 354 or Lifeline Australia: 13 11 14
From NTD News