President Donald Trump accused the Democrat said to be in charge of the impeachment inquiry of helping write a complaint filed against him that kickstarted the probe.
A reporter on Oct. 2 asked Trump about a report that Rep. Adam Schiff (D-Calif.) knew about the whistleblower complaint before it was filed and Trump said he was not surprised, calling it "a scandal."
"He met at a time that was impossible to meet unless there was corruption involved," Trump said.
Trump said he believes Schiff helped create the complaint.
The person who filed the complaint is not as of yet known to the public, though Trump has said he hopes to identify the person.
The report in question, from the New York Times, claimed that Schiff received an "early account by the future whistleblower" days before the person filed the complaint.

The complaint relied on secondhand information and media reports and the person who filed it admitted they didn't have direct knowledge of the alleged abuses of the office of the president they alleged.
It largely focused on a phone call between Trump and Ukrainian President Volodymyr Zelensky. After reports of the complaint emerged, Trump's White House released a transcript of the complaint. The next day, Schiff's House Intelligence Committee released the complaint, along with the inspector general of the intelligence community's assessment that noted the person who filed the complaint appeared to have "policial bias … in favor of a rival candidate."
Trump said on Wednesday that his opponents didn't know he had a transcript of the call.
"They didn't know I had a transcript done by very talented people. We had an exact transcript. And when we produced that transcript, they died. When you look at the whistleblower complaint, it was vicious," Trump said.
He said Schiff "turned a perfect conversation and made it into a total lie. It was a total fabrication," referring to when Schiff added words to the transcript while appearing to read from it in his opening statement at a House Intelligence Committee meeting.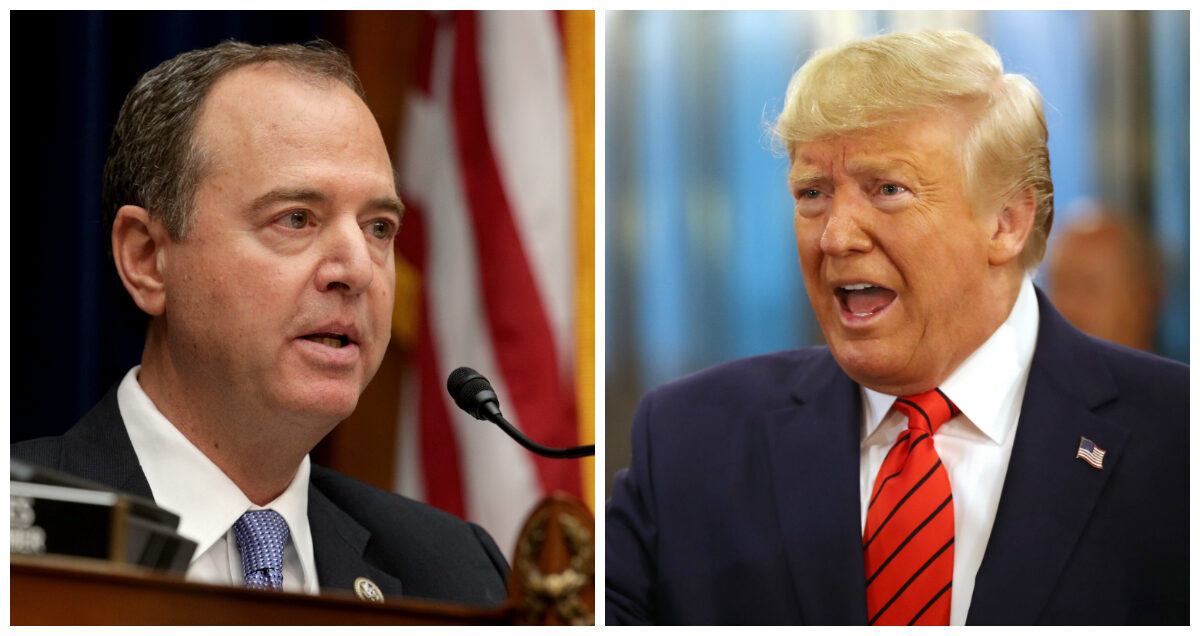 "It was so evil," Trump said.
Trump said there was little time between the end of the yearslong investigation by special counsel Robert Mueller's team and the new impeachment narrative, calling both scams.
Trump at one point noted that President Barack Obama in 2012 promised then-Russian Foreign Minister Dmitry Medvedev that he would have "more flexibility" to deal with contentious issues.
"I will transmit this information to Vladimir," said Medvedev
"You remember that? You didn't make a big deal about that. Everybody thought that was cute," Trump said to reporters.
"To impeach a president over a fraud that was committed by other people that want to win an election in 2020 … it's incredible."