A Florida couple said that people shouldn't travel to the Dominican Republic, recounting how they got violently ill there on a recent trip.
In addition to 11 American tourists dying there over the past year under suspicious circumstances, a number of others have gotten sick.
Larry Adelman and Ronnie Adelman booked a trip to the Caribbean country to celebrate 50 years of marriage, but the vacation turned into a nightmare.
"I was as sick as a dog. I couldn't sleep 5 minutes after I went to the bathroom everything was just pouring out of me," Larry told WPEC.
The couple enjoyed several days of sunshine before the symptoms hit Larry.
This cute couple from Boca Raton just returned from a trip to the Dominican Republic to celebrate their 50th wedding anniversary.

But now they say they are battling an illness as a result of E. Coli.

This comes after several mysterious deaths in the country. @CBS12 pic.twitter.com/4UjejQnWi5

— Niala Charles (@NialaCharles) June 16, 2019
"I was scared, frightened! Especially knowing what was going on there," said Ronnie Adelman, referring to the recent deaths.
By the time the couple departed, Larry had lost 14 pounds.
They made it home to Boca Raton but Ronnie is now showing symptoms of something they believe she picked up while in the Dominican Republic. Tests revealed two different strains of E. Coli in Larry.
"People need to stay away from there. It's a dangerous place to go," said Larry.
"The message is: stay away from Punta Cana, especially the Dominican Republic until they get to the bottom of what's going on," he added to WBMF.
The couple visited the Dominican Republic in late May, staying into June.
The couple filed a lawsuit against the resort asking for $1 million after the hotel refused to reveal the chemical used or refund their money, but the case has stalled in Dominican courts. https://t.co/xXhMbXgxII via @jaclynreporting #Denver7

— Denver7 News (@DenverChannel) June 6, 2019
'It felt like a chainsaw'
An American couple said they sued the Dominican Republic resort where three Americans recently died and where at least one other died last year because of an illness that was so painful one described it as "like a chainsaw."
Kaylynn Knull and her boyfriend, Tom Schwander, traveled to the Grand Bahia Principe La Romana in June 2018. She said the trip started out well but quickly got worse when the couple chose not to buy a timeshare at the resort.
"As soon as we came back to the room, we noticed it smelled like somebody had dumped paint everywhere," Knull told ABC 7. "We were drooling excessively. My eyes would not stop watering."
They were granted a request to change rooms but the symptoms persisted.
"That night, we both woke up soaked in sweat at like four in the morning and kind of terrified," she said. "And we booked a flight home before the sun came up."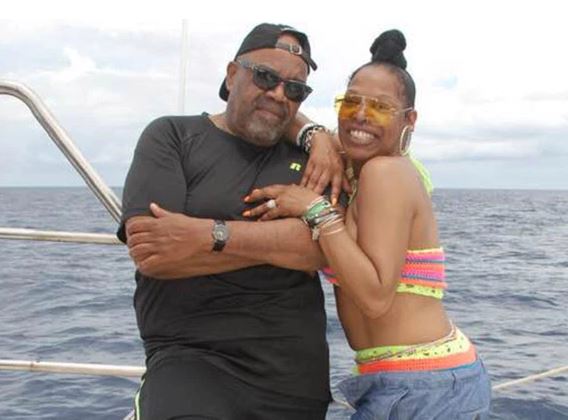 A doctor in Colorado, where they reside, told them they had likely been poisoned by pesticides that Knull said were used liberally at the resort.
"I was having the worst intestinal cramping I have ever experienced. It felt like a chainsaw going through my gut," she said.
The couple sued the resort, requesting $1 million, after the resort refused to issue a refund or disclose the pesticides they use.
Knull revealed the lawsuit after a Maryland couple was found dead in their room at the resort on May 30, just five days after a Pennsylvania woman collapsed in her room and was soon pronounced dead.